Graham Reid | | <1 min read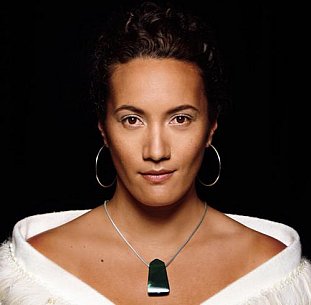 Singer Ria Hall was invited to present the APRA Maioha Award at the 2019 Silver Scroll award. The finalists were:
Ka Ao by Tyna Keelan, Angelique Te Rauna, and Mātauranga Te Rauna
Korimako by Emily and Charles Looker, performed by Aro
Paiheretia by Kaaterama Pou
Te Kete Aronui by Mara Te Kahika and Cory Champion, performed by Mara TK
And the winners were Tyna Keelan, Angelique Te Rauna and Matauranga Te Rauna for Ka Ao.
The thrust in Ria Hall's introductory speech was this: "I'm going to cut straight to the chase. Gender imbalance across sectors and industries is something that is glaringly obvious. We hui about trying to rectify these situations, yet the status quo remains, time after time. For our industry, the disparities throughout are increasingly alarming and frustrating, from the lack of female artists on major New Zealand festivals to a lack of promoters, DJs, producers, technicians, stagehands, et cetera, et cetera, across the board. A distinct lack of diversity."
Here is her challenging speech and it worth hearing, as was that by Moana Maniapoto when she was inducted into the New Zealand Music Hall of Fame in 2016.