Graham Reid | | 5 min read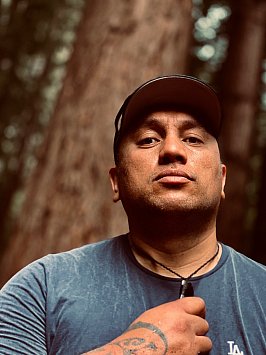 There are plenty of very good albums and every now and again one which is excellent. But there are rather fewer which you would describe as "important"
This is what Elsewhere said recently about Heritage Trail , the second album by Tipene Harmer (just Tipene to his public) which, as this is being written, sits in our Favourite Five Recent Releases.
"There is a remarkable and strong lineage of Māori hip-hop which runs from Upper Hutt Posse's Against the Flow through Dam Native's Kaupapa Driven Rhymes Uplifted to this ambitious, crafted album by Tipene Harmer who – like those illustrious predecessors – knows exactly who he is and where he's from."
Anyone familiar with those albums mentioned would get what we are saying: Heritage Trail is an important album.
Tipene is intelligent, grounded, committed and his rhymes bring the past into the present.
Time for him to answer a few questions then . . .
Where did you grow up, and with who?
Born in Turangi but grew up between Flaxmere and Tuai (Waikaremoana) I got sent there to my aunties place when mum and dad where having differences. I loved it there too, helped me grow my independence away from the nest.
Was music an important part of your childhood?
Yes, Music was everywhere, our house was the drinking party house, I did Kapa Haka in primary and our school bell was music (Kimi Ora community school) in Flaxmere. No formal training didn't do music at high school but always wrote raps in my maths book (hated maths?)
What are your earliest childhood memories of music which really affected you . . .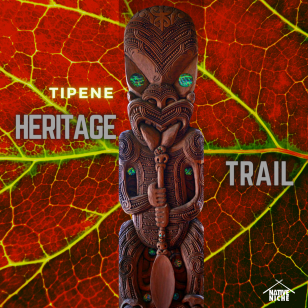 Would have to be Kapa Haka and singing every Friday, was the first time I had been on a stage too, scared the shot out of me but I think that's where it may have started for me. Our kaea (leader) accidentally smashed a UV light with his taiaha and the whole stage went dark, we could see the crowd but they couldn't see us lol. I think something switched in me then.
Was there a time when you felt it was going to be music and nothing else?
Yeah, I knew I couldn't really live well without music in my life, not just listening but composing it was good for my houora (mental and spiritual well-being) I left my job at the meatworks about 15 years ago to really give myself a chance to peruse music which opened up a lot of other employment opportunities like teaching which is still do now. 3 things I'm most passionate about is helping people, music and being Māori so if I was doing all 3 that would be my dream job.
When you started on your music career were people around you supportive or did you have to find those people?
I had a handful of loyal people who supported me, but that didn't happen straight away. I had to build over the years until I got to a point where I had enough of a track record. My supporters didn't really know how to support me but to be fair I didn't know much either. I was doing what nobody had really done before where I'm from so I was my own a lot of the time.
The first song of yours which you really felt proud of was . . .? And why that one?
West Side Hori, that song brought my community together in a positive way, Flaxmere is usually smashed in the media with a negative vibe but we all know that we have a strong community. That was the song that made everyone feel proud to be from Flaxmere.
Any one person you'd call a mentor, angel on your shoulder or invaluable fellow traveller?
My Tipuna have guided a lot of my journey and although I didn't realise it most of the time I noticed a lot of things would align every time I trusted my instinct which is how I actually found one of my biggest mentors DLT, I actually broke down outside his house on my scooter ran out of fuel. That's still buzzes me out to this day.
Where and when was the first time you went on stage as a paid performer?
It would've been in the early 2000's I think I got $50 to split 3 ways lol
Ever had stage fright or just a serious failure of nerve before going on stage?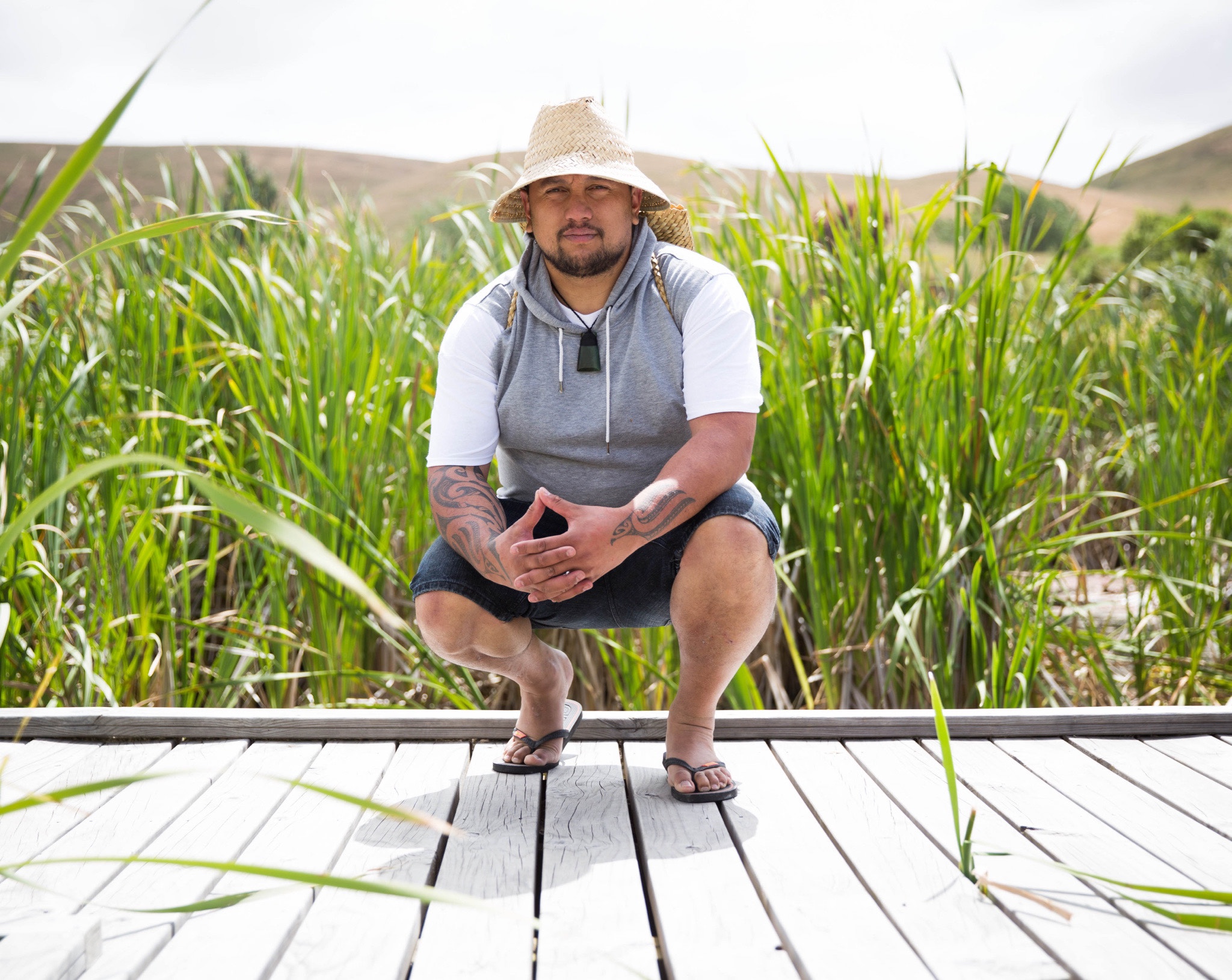 I remember clearly when Scribe was performing in Flaxmere and the entire sound system blew out…the whole crowd was stunned. I felt bad for Scribe so I invited all the kids (50 or so) up on stage and we all rapped West Side Hori accapella. The local paper said "local hero saves the day" which was ironic as the organisers turned down my request to perform, it was Scribe who invited me up on the stage out of respect and love for my music and message. This is what I mean by the support didn't come straight away, I had to prove myself.
As a songwriter, do you carry a notebook or have a phone right there constantly to grab ideas they come? Or is your method something different?
Yes, always had a rhyme book, I've kept a few of them over the years but nowadays I use my phone and voice recorder when I have an idea so I can capture the tune or flow in my head. Huge advantage over writing in book because a lot of the time I would forget the flow or tune I came up with and get frustrated. Those rhyme books are archives that I will share with my kids one day.
What unfashionable album do you love as a guilty pleasure?
I wouldn't say unfashionable but definitely different. Anita Baker - Rapture reminds of how my late mother would sing. I did actually think it was her when I was a kid lol.
Any piece of advice you were given which you look back on which really meant something?
"It's not a popularity contest, you can't make everyone happy so put your energy somewhere useful" George Nuku who is DLT's older brother shared that with me and it really helps me to make difficult decisions when I need to.
It's after a performance/concert and you are in a hotel room or back at home, what happens then?
Usually a reflection time for me where I run my performance back through my mind and working through how I could improve on my weaknesses and celebrate the successes. I'm not a big drinker or smoker so usually food and good Wananga (reflection session)
Is there any fellow artist you admire for professional and/or personal reasons?
That's easy, Che Fu. He is a role model who always walks with mana and strength. Always courteous, willing to share knowledge and warm as ahua(vibe) about him makes you want to be around a person like that in the music scene.
And finally, where to from here for you do you think?
Well I reckon I've got a lot more learning, growing and music in me to share yet to share so I will be following my instincts on that one, that's the same way I ended up here talking to you.
Chur.
.
You can hear Tipene's Heritage Trail on Spotify here.