Graham Reid | | 4 min read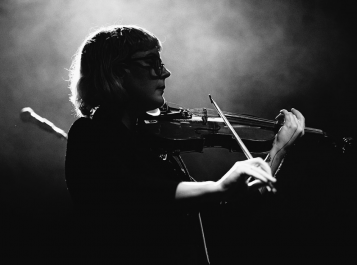 Last week one of the more extraordinary New Zealand albums arrived, it was Cold + Liquid by Motte (Anita Clark) and of it we said her "floating vocals [were] like a siren call in the manner of the late Julee Cruise or the quieter end of Cocteau Twins' Elizabeth Fraser" and that "her melodic violin lines often have a visceral scrape in this deliberately disconcerting context, much like Hisako Yamash'ta in Stomu Yamash'ta's innovative East Wind group of the early 70s".
We also noted there was "a considered rigor to her musical palette which often seems stateless and untethered".
It is a remarkable album and although we know she has performed with a number of local artists (Luke Buda, Tami Neilson and many others) we thought we needed to know more.
So . . .
.
Where did you grow up, and with who?
In Rangiora, North Canterbury with my parents and sister.
Was music an important part of your childhood?
Yes! My Dad has played bluegrass guitar since his early 20's_ I wanted to learn the violin at the age of 5. Dad learned alongside me for a year to keep the motivation up, and later on we would play and sing folk tunes together. .
What are your earliest childhood memories of music which really affected you . . .
Playing piano at my grandparents house, listening to Queen and Michael Jackson on cassette tapes in the car on the way to violin lessons. Also going to watch my Dad's band play at the Pipe Hall and freeform dancing in the aisles.
Was there a time when you felt it was going to be music and nothing else?
I remember telling a family friend that I wasn't going to work when I grew up. Which is impossible, but I know what I was angling at. In high school I was an academic but ended up only doing music and art classes, it felt like I had to pick a path between those two things.
When you started on your music career were people around you supportive or did you have to find those people?
Mostly supportive, largely I had to try foster a sense of confidence within myself.
The first song of yours which you really felt proud of was . _ .? And why that one?
My first album [Strange Dreams] was entirely improvised and recorded straight to tape, and I remember being very surprised and proud of myself when I listened to it back for the first time. But as for a song I constructed it would be 'Give It To Me? Writing it was one of those freaky moments where the entire song, lyrics and all, spewed out of my brain in under I5 minutes. It felt like magic and a little sickening.
Any one person you'd call a mentor, angel on your shoulder or invaluable fellow traveller?
I had two very influential music teachers as a kid, Lisa Tui and Karen Jackson. My friend James Sullivan was instrumental in encouraging me to record in a way that became my 'Motte' sound, and also Regan Elliot who picked up my 'Strange Dreams' record and released it on vinyl., that support was invaluable!
Where and when was the first time you went on stage as a paid performer?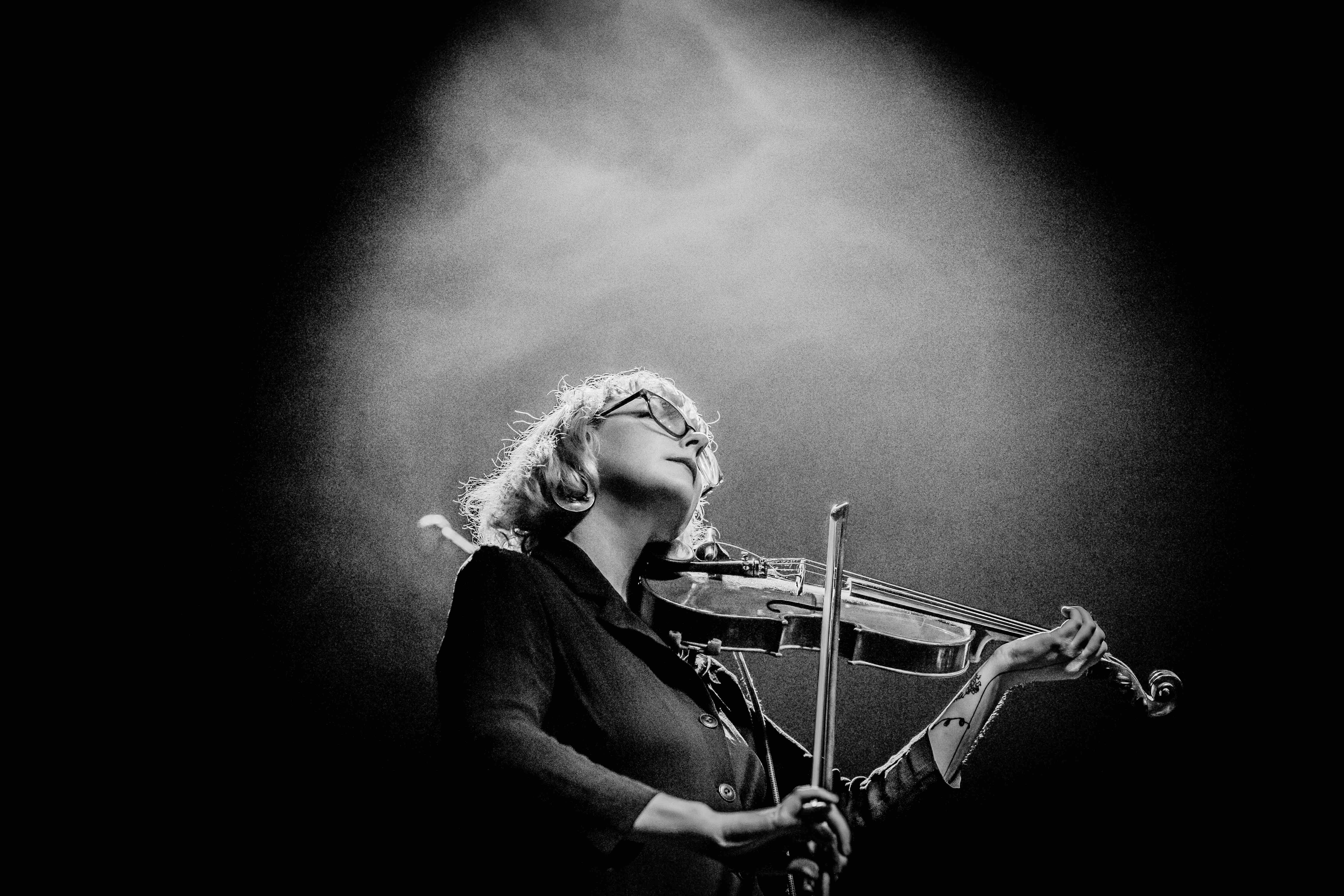 I joined an Irish pub band when I was 17, the Dublin St band, and played at Warners Hotel in Christchurch in the weekends and first paid performance was for someone's wedding. I remember having a week or so to try learn their repertoire of 50 songs and fudging my way through that.
Ever had stage fright or just a serious failure of nerve before going on stage?
Yes! Not usually nervous, but quite often uncomfortable and I have had panic attacks leading up to performances but I've become pretty good at compartmentalising.
As a songwriter, do you carry a notebook or have a phone right there constantly to grab ideas they come? Or is your method something different?
If there's a project on and I need to write songs I will travel with notebooks, go for drives in the car, use my phone to record voice memos. Almost always the melodic content, and song framework comes intuitively, it's the lyrics I have to spend time to try and find.
What unfashionable album do you love as a guilty pleasure?
It's not so guilty for me, but I love to collect Exotica, Lounge and 70's Horror Soundtracks on vinyl.
I love big schmaltzy orchestrations, the age of hi fi stereo systems and over the top stereo panning.
Ridiculous albums that were designed to check that your stereo system was balanced correctly. And Demis Roussos.
Any piece of advice you were given which you look back on which really meant something?
Not that I can think of I feel like I have a lot of advice that I would like to give to myself that I Wouldn't necessarily adhere to.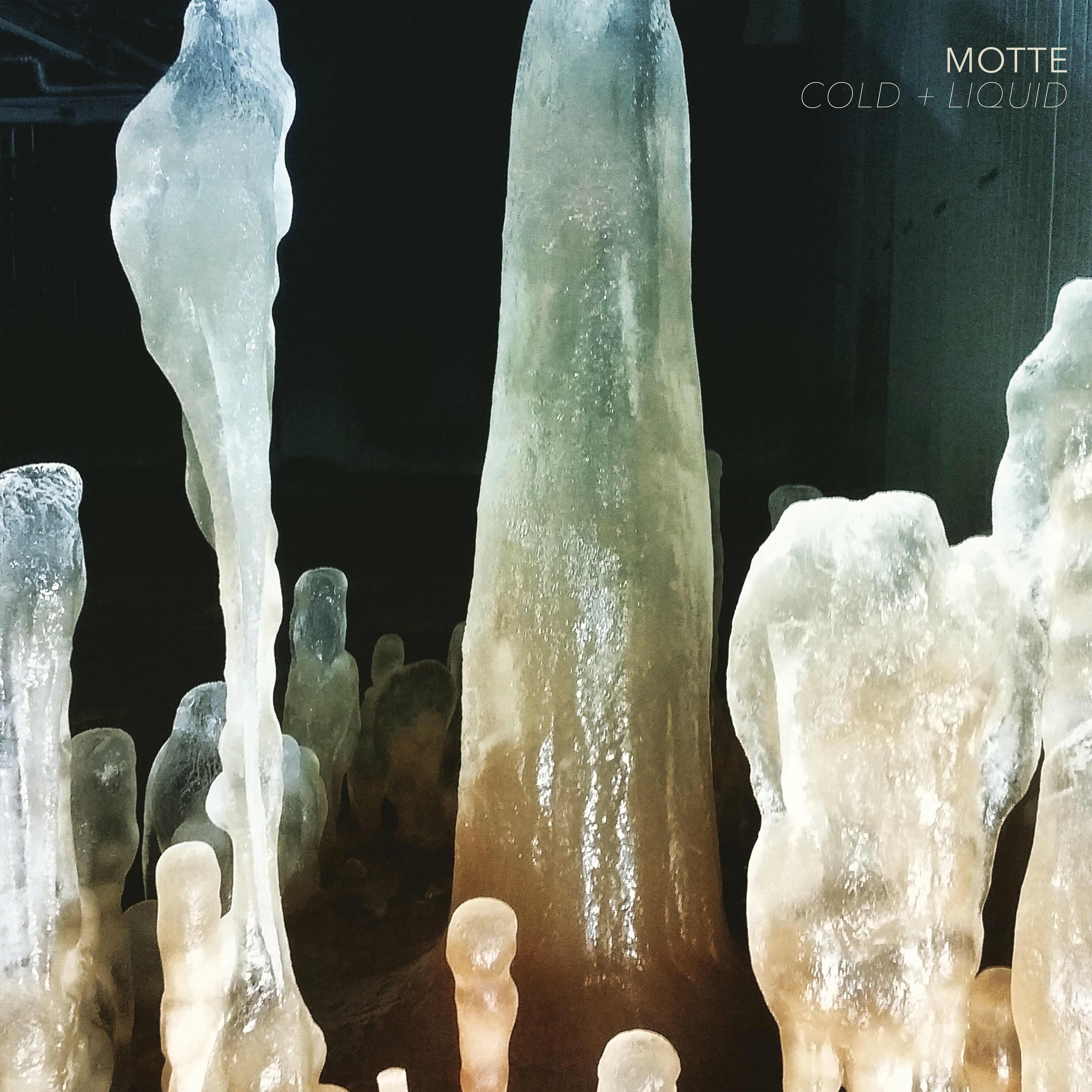 It's after a performance/concert and you are in a hotel room or back at home, what happens then?
Drink a cup of tea, a glass of Wine, have a bath. If it's been a good show, try and revel in it a little, if it's been bad, try to distract myself.
Is there any fellow artist you admire for professional and/or personal reasons?
I just Watched the Sisters With Transistors documentary recently, which is a great watch. I Want to say anyone who has the guts to be experimental or revolutionary with sound, especially Women artists.
And finally, where to from here for you do you think?
Some overseas touring would be fun. Continue to improve upon my producing skills, do more film soundtrack work, start thinking on the next album.
.
Motte photos by David Dunham.
Cold + Liquid can be heard and bought at bandcamp here.