Graham Reid | | 2 min read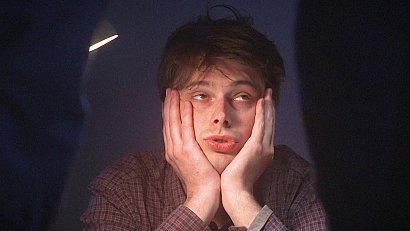 Five albums into their career (one a double) and we finally get around to asking singer/songwriter Adam Hattaway of Adan Hattaway and the Haunters some questions.
We came into their five year recording career around their third album, hailed their Woolston, Texas album of 2021 and now shine a light on their most recent release Bug Eyes.
Out of Christchurch, the band have constantly expanded the genres they command, from alt.country and blues to falsetto dance-floor pop.
Accomplished, road tested and exceptionally prolific.
Time for Adam Hattaway to answer a few questions . . .
.
Where did you grow up, and with who?
Christchurch. I had a sister
Was music an important part of your childhood?
Yeah, from the get go. Dad taught me piano when I was 5 but he forgot to tell
me about dynamics and timing
What are your earliest childhood memories of music which really affected you . . .
Listening to the Beatles. Nothing changed in all these decades huh ?
Was there a time when you felt it was going to be music and nothing else?
Yeah the whole time
When you started on your music career were people around you supportive or did you have to find those people?
I just had to find the people who like the same stuff I do. Aka my band. Other musicians like Adam McGrath and Al Park have always had my back
The first song of yours which you really felt proud of was . . .? And why that one?
Interstate because it was simply the first song I wrote that was not a hunk of shit
Any one person you'd call a mentor, angel on your shoulder or invaluable fellow traveller?
Haunter Elmore Jones. Soul brother
Where and when was the first time you went on stage as a paid performer?
Paid… well there was a youth venue in Ōtautahi called Zebedees. The first "proper" gig (too teenage friends) was in May 9, 2008.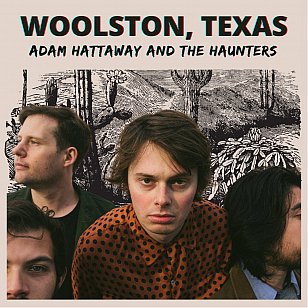 I forgot there was a $5 door charge and after a couple years and maybe 10 gigs there, the guy who ran the place gave me an envelope for about $150. Wonderful man, venue and musical support network for teenagers at the time but why didn't I take that as a sign to pursue a different career at the time god damn
Ever had stage fright or just a serious failure of nerve before going on stage?
Every time !!!!!!!!!
As a songwriter, do you carry a notebook or have a phone right there constantly to grab ideas they come? Or is your method something different?
Yeah both. Mostly phone these days. Then I go thru the notes later on while writing with instruments
What unfashionable album do you love as a guilty pleasure?
I don't really understand how it can be guilty sorry !
Any piece of advice you were given which you look back on which really meant something?
Yeah, don't be a musician. That would've been the smart thing to do. A few older musicians gave me that advice
It's after a performance/concert and you are in a hotel room or back at home, what happens then?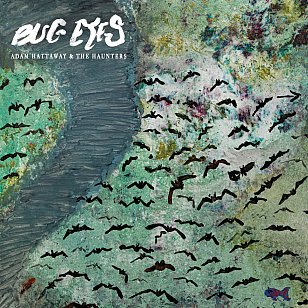 We (the band) start massaging each other
Is there any fellow artist you admire for professional and/or personal reasons?
There's quite a few. Barry Saunders has always done this and just focused on writing good songs for the love of it
And finally, where to from here for you do you think?
Melbourne. That's where we're all supposed to go before we finally give up right?
We'll fantasise about London or Berlin first tho.