Graham Reid | | 3 min read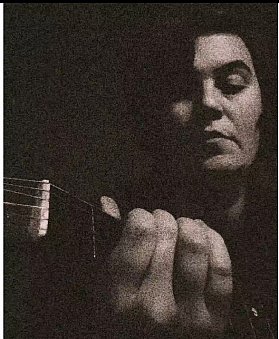 Maxine Funke's new album River Said may seem like a split personality pressed onto vinyl: one side delicate acoustic folk, the other sonic soundscapes with field recordings and disconcertingly atmospheric cello.
But as we noted in our review, they are all part of a piece and reflect different but not disparate sides of Funke's musical personality.
As Bleep said, "Peer beyond the lo-fi aesthetic and into the lyrics and you'll find an unmistakably modern stamp on Funke's writing. Painting domestic scenes with light and airy vocals, she delivers heartfelt lines that pick apart the human condition with ease."
There is also an archaic quality to her work (visible on previous album covers which drew from historic photographs in library collections and that has lead to a sense of timelessness in her acoustic work.
However she has had a long association with musical experimentalist Alistair Galbraith which opens up another side of her musical personality, and saw her perform with the likes of Snapper.
River Said is Funke's fifth album in a fascinating catalogue (among other descriptions we called it intriguing) and she has perhaps won more acclaim offshore than on home turf.
Timely then for her to answer some questions . . .
Where did you grow up, and with who?
With my family on Waiheke and then Dunedin
Was music an important part of your childhood?
Not really important but I enjoyed New Kids On The Block and Jem and The Misfits cassettes
What are your earliest childhood memories of music which really affected you . . .
I remember my dad singing "watch out where the huskies go, don't step in that yellow snow."
Was there a time when you felt it was going to be music and nothing else?
Only in delusional moments. I have never come close to making enough money from songs to maintain anything like that.
When you started on your music career were people around you supportive or did you have to find those people?
People were very supportive like my parents, they had very commercial hopes I think for me in music but they were also extremely unsupportive of the music I wanted to make and enjoy. Ultimately though I didn't need any support to just enjoy my time.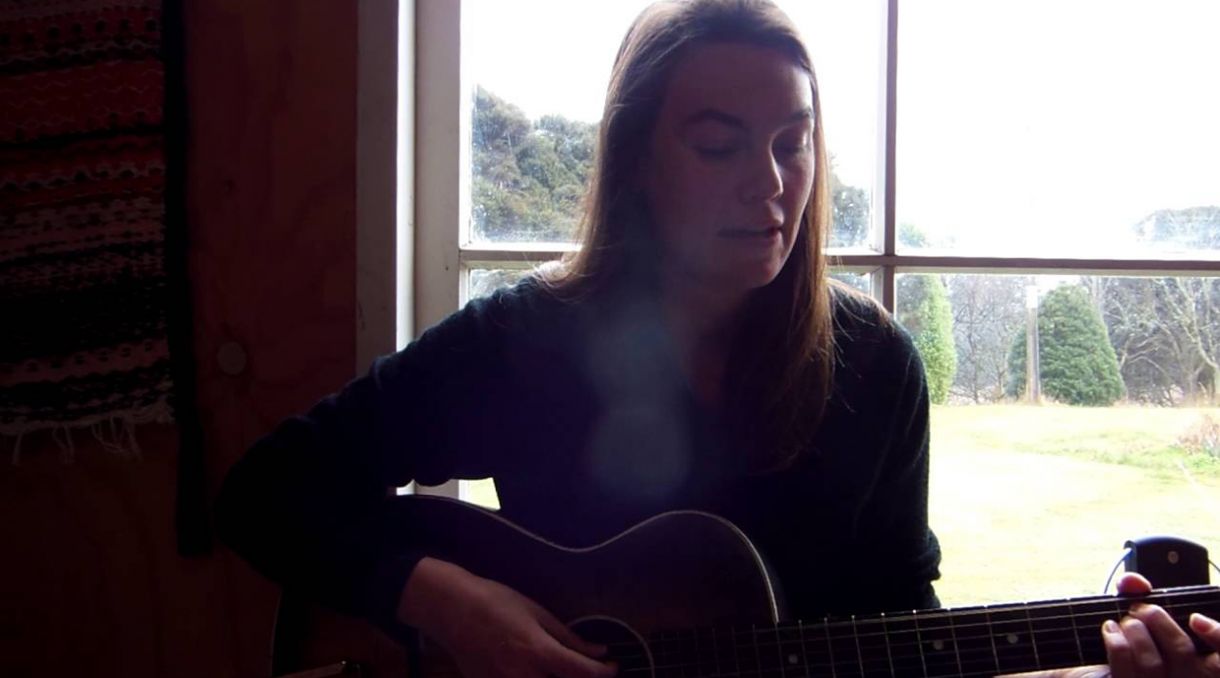 The first song of yours which you really felt proud of was . . .? And why that one?
lost in the mists of time sorry
Where and when was the first time you went on stage as a paid performer?
Properly paid, 2020 in Wellington opening for Kurt Vile
As a songwriter, do you carry a notebook or have a phone right there constantly to grab ideas they come? Or is your method something different?
Something always comes to hand when I need it.
What unfashionable album do you love as a guilty pleasure?
I don't feel guilty about music and I wouldn't know what is in and out of fashion, it's all good.
It's after a performance/concert and you are in a hotel room or back at home, what happens then?
Shower and cup of tea and straight into bed
Is there any fellow artist you admire for professional and/or personal reasons?
No, not really. My life is better the less I have to do with artists.
And finally, where to from here for you do you think?
Just the usual if I'm lucky
.
You can hear and buy this album (and others by Funke) at bandcamp here where it is available on limited edition vinyl