Graham Reid | | 3 min read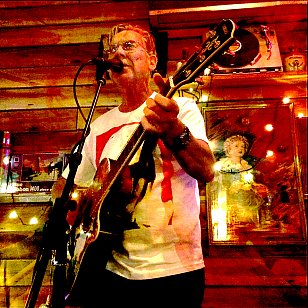 We will be honest, we had never heard of Auckland's Tony Richards of his musical persona Cosmic Debris until he was in touch offering us his third album which promised soul-funk.
That sounded very tempting and when the album arrived – it is out on CD and limited edition vinyl, see below – we did our research.
And he's had quite an interesting and long career in and out of music, at home and in London. We gave some of the details in our album review.
But now we let him speak for himself and refer you to that album which might not quite be the soul-funk you'd expect but is something rather different and interesting in its own right.
Over to you Tony/Cosmic Debris . . .
Where did you grow up, and with who?
Palmy North with mum and dad and two brothers, I'm the middle son.
Was music an important part of your childhood?
I resonated with music from the start. Piano lessons from 9, listening to local radio station 2ZA.
What are your earliest childhood memories of music which really affected you . . .
Mr Lee Grant, I met him too, the song, Thanks To You. Later, Jimi's Band of Gypsies live album – transcendent.
Was there a time when you felt it was going to be music and nothing else?
My gap year, '75, playing in a covers band at Ohope Beach, I thought .. yes, this is for me.
When you started on your music career were people around you supportive or did you have to find
those people?People were encouraging and supportive but no one had a clue, no advice or useful information.
And I obviously had very little musical skill or ability.
The first song of yours which you really felt proud of was . . .? And why that one?
A song called Mahia about the surf trips we took with my school mates from Palmy Boys High.
Any one person you'd call a mentor, angel on your shoulder or invaluable fellow traveller?
Some get lucky and find that special musical partner, I never did, had plenty of mates into music and guitars but I have traveled alone. Never met my mentors: Pete Townsend, Jimi, Bob Marley, John & Paul, Keith, Ray, Page & Plant, – I read their biographies and I try to figure out what they figured out.
Where and when was the first time you went on stage as a paid performer?
The Last Resort live music venue on Courtney Place in Wellington in the early 80's we may have got a couple of bucks as a support act and our band was hopeless – I'm filled with dread thinking about it.
Ever had stage fright or just a serious failure of nerve before going on stage?
Never, but some nervousness a few hours before but as the moment comes closer it fades away. I have a mental method, and it works.
As a songwriter, do you carry a notebook or have a phone right there constantly to grab ideas they come? Or is your method something different?
I have notes everywhere, I have a writing seat in my studio, I have a pad and pen in the door of the car and I write on my knee while driving.
What unfashionable album do you love as a guilty pleasure?
AC/DC, Highway To Hell
Any piece of advice you were given which you look back on which really meant something?
Ray Charles said his success came down to 10% talent and 90% work. And Ray makes it sound so easy, and he did it blind, nuff said.
It's after a performance/concert and you are in a hotel room or back at home, what happens then?
I'm trying to figure out why it went so bad or why it went so good, and I play guitar and sing, and doodle and wind down – and let it all go.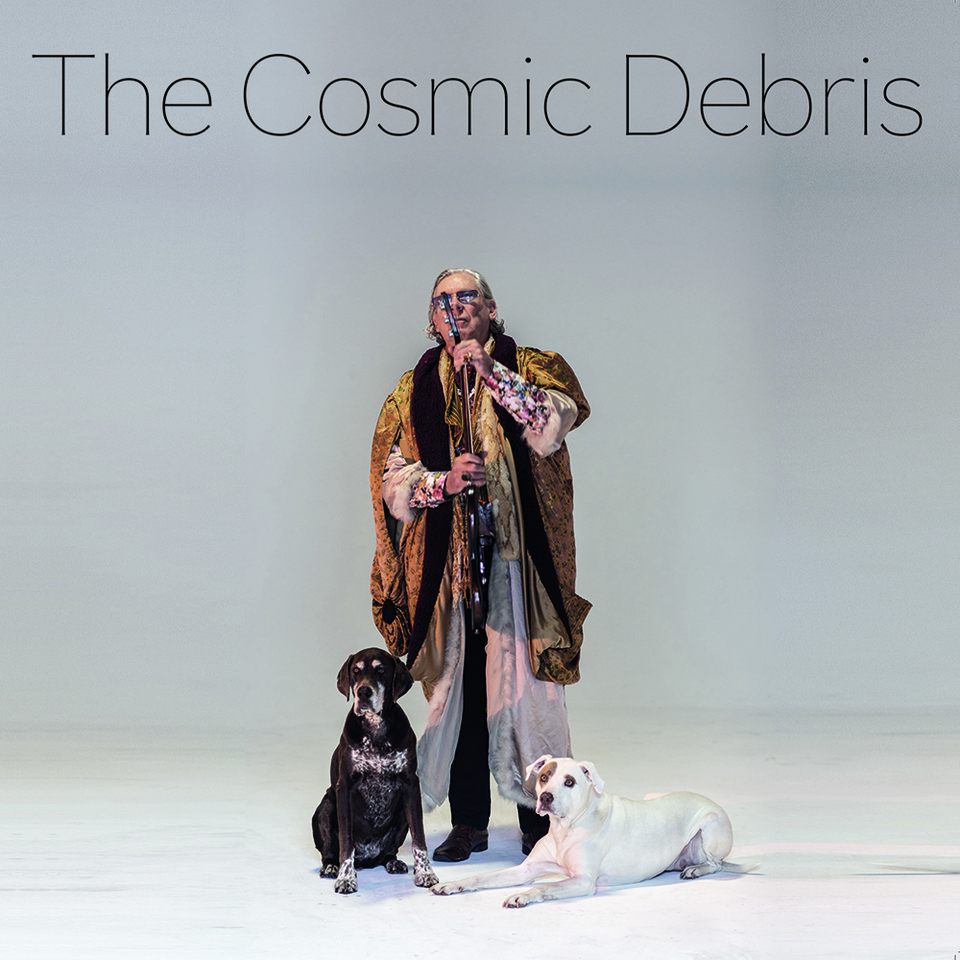 Is there any fellow artist you admire for professional and/or personal reasons?
Fellow artists?, If you mean people in my immediate circle whom I have a personal contact with; it's all the singer songwriters I meet and hear at open-mic nights, everywhere in the world I go, I see amazing music. There's one guy; Tim Prior from Auckland, he sings and plays beautifully, he's not famous, but I'm in awe.
And finally, where to from here for you do you think?
I would love to get some positive energy back from this new album and get bookings for some festival stages in the summer. I would assemble a funk band, rehearse it hard for four weeks and we would kill it because I know these songs have got the legs to bring it!
.
You can hear this album at Spotify here but it is also available in a limited edition (100 copies, hand numbered) vinyl from Flying Out, Real Groovy, Southbound and Rebel Soul Records. See here for details