Graham Reid | | 5 min read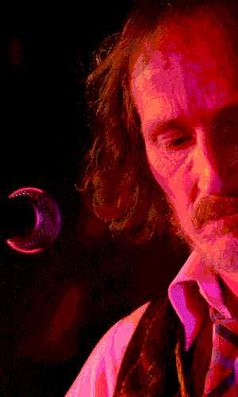 George D. Henderson founded Dunedin's psych-pop band the Puddle in 1983/84 and over the following decade the group recorded an EP, an album and a single for Flying Nun, all of which are curently out of print.
However "a Lazarus-like comeback over the past five years" (as the press release says) has seen three new albums in the past few years, their '09 The Shakespeare Monkey being hailed as one of the best of the year at Elsewhere. (see here).
The latest album Playboys in the Bush (out now CD and vinyl LP) was equally well received here.

The current touring line up of The Puddle (see dates below) features long-time fan Gavin Shaw on bass, multi-instrumentalist Allan Starrett on keyboards and viola, and George's brother (and occasional 1984/85 Puddle drummer) Ian on drums. The addition of the ubiquitous Mr Starrett (who collaborated with George in Mink and The Puddle's Songs for Emily Valentine album in the Nineties, and has also played with the Pop Art Toasters, the Bats and David Kilgour) brings back that essential keyboard element missing since the early Nineties.
We quote the amusing press release again: "Puddle's catholic mix of pop, blues, psychedelia, jazz, minimalism, rock'n'roll and god-knows-what-else appeals to humans of all ages who are not too proud to dance and the lyrics of love, sex, drugs, bewilderment and space travel are clearly audible at all times. Their live performances are legendary, walking the fine line between epiphany and cacophony with unexpected musical and lyrical rabbits pulled from invisible hats."
Henderson here, with admirable candour, answers the fast 15 questions . . .

The first piece of music which really affected you was . . .
Ride of The Valkerie by Richard Wagner, in my parent's 7" pile
Your first (possibly embarrassing) role models in music were . . .

Marc Bolan, the Beatles, Watchdog (Invercargill glam-metal-prog band 1973-75)

Lennon or Jagger, Ramones or Nirvana, Madonna or Gaga, Jacko or Jay-Z?

Lennon played instruments and wrote better, but Jagger stuck up for the male sex while Lennon folded. Nirvana annoyed me, Ramones bored me, so Nirvana. No opinion on the ladies. Not familiar with Jay-Z but Jacko was a genius and would be hard to beat at his game.

If music was denied you, your other career choice would be . . .

Best-selling quack doctor

The three songs (yours, or by others) you would love everyone to hear are . . .

Beings Rest Finally by Beat Rhythm Fashion, Song for Insane Times by Kevin Ayers, This Liberal Love by Microdisney

Any interesting, valuable or just plain strange musical memorabilia at home?

A copy of the Nux Vomica 7" My Life To Live b/w TV Producer
The best book on music or musicians you have read is . . .

Renegade (by Mark E. Smith), Positively George Street (by Matthew Bannister), Songs They Don't Play on the Radio (by Nico's former keyboard player). They all remind me of aspects of my own career. Have You Checked the Children (by George Churton) which actually discusses it in depth.

If you could get on stage with anyone it would be . . . (And you would play?)

I'd love to sing one my songs with the Clientele. Naked would do.

The three films you'd insist anybody watch because they might understand you better are . . .

Autofocus. Punch Drunk Love. Dark of the Sun.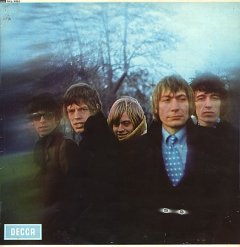 The last CD or vinyl album you bought was . . . (And your most recent downloads include . . .)

Vinyl album: Andy Williams' Love Andy, his best in my opinion. Best recent download Between the Buttons by The Rolling Stones, their best also in my opinion.

One song, royalties for life, never have to work again. The song by anyone, yourself included, which wouldn't embarrass you in that case would be . . .

No song that did half that well could ever embarrass me.

The poster, album cover or piece of art could you live with on your bedroom forever would be . . .

Playboys in the Bush or anything by Tanya Hoar

You are allowed just one tattoo, and it is of . . .

I have enough scars already without paying some drongo to tag me.

David Bowie sang, "Five years, that's all we've got . . ." You would spend them where, doing . . .?

Just right here doing what I'm doing. I've based my life on that premise for the past five years. You don't understand Playboys in the Bush if you don't realise that my major anxiety was dying before it was recorded. I dreaded the idea of falling under a bus and no-one hearing the songs. Sometimes I care more about posterity than I do about my own children.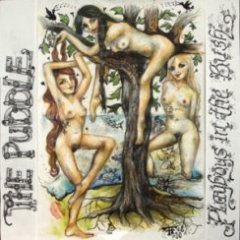 And finally, in the nature of press conferences in Japan, "Can you tell me please why this is your best album ever?"

For a start, it's very unlikely that I'll ever again have this much money or time to spend on an album or this many talented collaborators. The album catches a special point in my life, the point five years ago when I started to live to my full potential; it catches the energy of a new romance, the excitement and terror of new starts, while pillaging my past for unexploited highlights.
So it covers a wider period of creativity than previous work (two and a half decades), yet the exact moment of its creation was especially intense.
It's the first album I made in a reasonably sober state, and it's the first album anywhere to have artwork by Tanya Hoar.
The Puddle's New Zealand tour dates in February are as follows . . .

Friday 4 February, Hamilton, Ward Lane (with Matthew Bannister + Hollow Grinders)
Saturday 5 Feb, Auckland, Dogs Bollix (with Azalia Snail + Sandra Bell)
Wednesday 9 Feb, Gisborne, Kingfisher Bar (with The Opposite Sex)

Thursday 10 Feb, Masterton, Golden Shears (with Dragstrip)

Friday 11 Feb, Palmerston North, Roayl Hotel (with Vorn)

Saturday 12 Feb, Wellington, Happy! (with Vorn)