Graham Reid | | 3 min read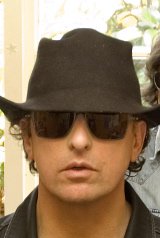 The new bio for David Kilgour starts with an arresting claim, "David Kilgour is a guitar god for guitar atheists". The evidence for this is of course his work in the Clean, with his band the Heavy Eights or on albums under his own name.
Kilgour redefines a kind of electrifying electric-pastoral psyechedleic sound which can equally sooothe or soar as the occasion demands.
His new album with the Heavy Eights, Left By Soft, was recorded in an old lodge in the dramatic Catlins two hours south of Dunedin and in advance of brief tour to launch it (see dates below) he took time out to join the long list of those who answer The Famous Elsewhere Questionnaire.
The first piece of music which really affected you was . . .
I think it was I'm A Believer by the Monkees or The Blue Beat by Dinah Lee. It's a bit of a blur!
Your first (possibly embarrassing) role models in music were . . .
Jimi Hendrix
Lennon or Jagger, Ramones or Nirvana, Madonna or Gaga, Jacko or Jay-Z?
Jay-Z
If music was denied you, your other career choice would be . . .
Crippie, that's a criminal hippie.
The three songs (yours, or by others) you would love everyone to hear are . . .
Somewhere Over the Rainbow, Brown Shoes Don't Make It, A House Is Not a Motel.
Any interesting, valuable or just plain strange musical memorabilia at home?
A rubber cleaning sponge with The Clean's Vehicle LP cover printed on it . Made as a giveaway by Rough Trade. Unused. "Dip it in the water, watch it grow!" And oddly enuf a rubber bomb with fuse promoting Soft Bomb by the Chills. A piece of kindling that Gary from Pavement gave me.
The best book on music or musicians you have read is . . .
Shakey , the Neil Young book by Jimmy McDonough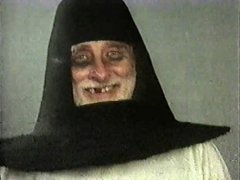 If you could get on stage with anyone it would be . . . (And you would play?)
Nose flute with Spike Milligan
The three films you'd insist anybody watch because they might understand you better are . . .
Stranger In Paradise, Buffalo 66, Deadman.
The last CD or vinyl album you bought was . . . (And your most recent downloads include . . .)

Junior Kimbrough: Essential, Best of.

One song, royalties for life, never have to work again. The song by anyone, yourself included, which wouldn't embarrass you in that case would be . . .

White Xmas

The poster, album cover or piece of art could you live with on your bedroom forever would be . . .

Colin MCahon's Cloud paintings.

You are allowed just one tattoo, and it is of . . .

No tattoos, no tags man.

David Bowie sang, "Five years, that's all we've got . . ." You would spend them where, doing . . .?

A beach in New Zealand.

And finally, in the nature of press conferences in Japan, "Can you tell me please why this is your best album ever?"

Cause its my latest LP.
David Kilgour and the Heavy Eights launch their new Left By Soft album at the San Francisco Bath House, Wellington on April 28, the Kings Arms, April 29 and the Empire, Dunedin May 7.