Graham Reid | | 3 min read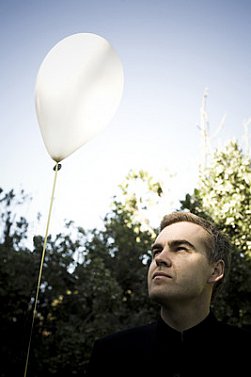 New Zealand electronica artists Rhian Sheehan has steered an astute path between experimental and ambient, orchestrated and elemental music, and as a result has been picking up acclaim from the main thread of electronica artists and also for his soundtrack work.
One of his works, We Are Astronomers, is used by Britain's National Space Centre and is played in digital planeteriums around the world.
That he has married his music with innovative video clips has meant his visuals have also made frequent appearances in awards' lists.
His '09 album Standing in Silence won praise at home and abroad (and at Elsewhere), and he subsequently released a limited edition EP Seven Tales of the North Wind ("a little more ambient and esoteric").
His most recent Stories from Elsewhere also got a very favourable review at Elsewhere (here), but how could we not like an album with a that title.
He has a one-off performance of Stories From Elsewhere scheduled for the Wellington Opera HOuse on November 2, so we are pleased to re-present his responses to The Famous Elsewhere Questionnaire.
The first piece of music which really affected you was . . .
Blackbird – The Beatles. I was 4 or 5 years old, I remember it vividly.
Your first (possibly embarrassing) role models in music were . . .
When I was a teenager I was obsessed with Steve Vai and Joe Satriani. I think I even saved up for some boots. I spent all my time learning how to shred.
Lennon or Jagger, Ramones or Nirvana, Madonna or Gaga, Jacko or Jay-Z?

Lennon, Nirvana, Madonna, Jacko

If music was denied you, your other career choice would be . . .

NASA Astrophysicist

The three songs (yours, or by others) you would love everyone to hear are . . .

Sigur Ros - Sæglópur, Sean Lennon - Headlights, Tom Waits - Christmas Card from a Hooker in Minneapolis
Any interesting, valuable or just plain strange musical memorabilia at home?

I have Bob Dylan's own setlist from a concert he played in Christchurch. I reached up and pinched it after the show.

The best book on music or musicians you have read is . . .

The Reel Word by Jeff Rona (Film & TV music production book)

If you could get on stage with anyone it would be . . . (And you would play?)

Jeff Boyle (from Jakob). I'd play guitar too.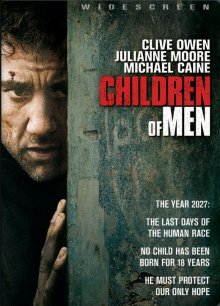 The three films you'd insist anybody watch because they might understand you better are . . .

Blade Runner , American Psycho, Children of Men
The last CD or vinyl album you bought was . . . (And your most recent downloads include . . .)
For Nihon - V/A (Japanese benefit CD)
One song, royalties for life, never have to work again. The song by anyone, yourself included, which wouldn't embarrass you in that case would be . . .

Billie Jean - MJ

The poster, album cover or piece of art could you live with on your bedroom forever would be . . .

Pink Floyd - The Wall

You are allowed just one tattoo, and it is of . . .

A detailed map of our cosmos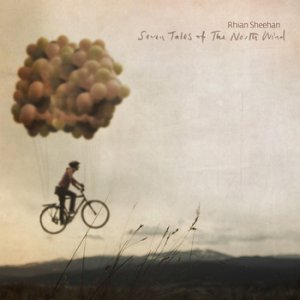 David Bowie sang, "Five years, that's all we've got . . ." You would spend them where, doing . . .?

In a beach house in South India.

And finally in the nature of press conferences in Japan, "Can you tell me please why this is your best album ever?"
[Seven Tales of the North Wind] is not, but it might be the most cohesive record I've made. I guess that's why I released it as an EP (even though it could technically be an album given its length). But my intention was to make something truly organic and dreamy.
body of work that can take you somewhere else without too many distractions. In terms of what I was hearing in my head, its most definitely the closest end result I've ever achieved.