Graham Reid | | 3 min read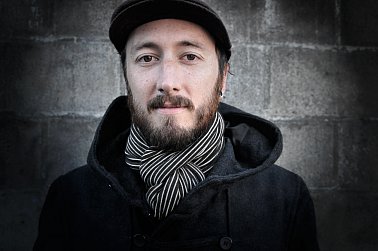 Dave Baxter, who is Avalanche City, has one of those ground-up stories: he was in the rowdy band The Chase but wanted to write something more folksy and rootsy; recorded his debut abum Our New Life Above Ground himself in modest circumstances; released it over the internet for free download; the single Love Love Love (and album) took off; Warner Music picked it up and had to rush (re)release it when interest was so high; the single went to number one on the New Zeaand charts; the album debuted in the top spot in March and stayed there for three weeks and at the time of this writing has been on the charts for 14 weeks . . .
Not bad for a quiet, married 27-year old who once wanted to be Eddie Van Halen.
In advance of his first national tour in July and August (see dates below), Baxter took time out to answer the Famous Elsewhere Questionnaire.
The first piece of music which really affected you was . . .

Set Your Body Ablaze by Shai Hulud. It was the first time I realised music doesn't have to have rules or structure.
Your first (possibly embarrassing) role models in music were . . .
Eddie Van Halen.
Lennon or Jagger, Ramones or Nirvana, Madonna or Gaga, Jacko or Jay-Z?
Lennon, Ramones, Madonna, Jacko
If music was denied you, your other career choice would be . . .
A cargo freight sea plane pilot called Baloo living in the world of TaleSpin.
The three songs (yours, or by others) you would love everyone to hear are . . .
Brothers On a Hotel Bed - Death Cab For Cutie
A Favor House Atlantic - Coheed and Cambria
Postcards From Far Away - Coldplay
Any interesting, valuable or just plain strange musical memorabilia at home?
My Manjo (Mandolin Banjo) is the most valuable thing to me.
The best book on music or musicians you have read is . . .
I think the only book on music I've ever read is called Music Of The Spheres. It's about Pythagoras and how he figured out ratios between notes. It was when i was studying music and I would not recommend it to anyone.
If you could get on stage with anyone it would be . . . (And you would play?)
Paul McCartney and we'd sing Let It Be.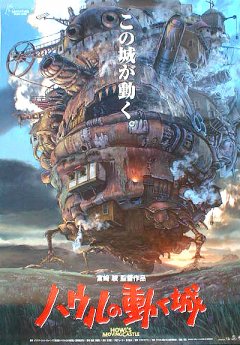 The three films you'd insist anybody watch because they might understand you better are . . .
Howl's Moving Castle
Porco Rosso
Ace Ventura: When Nature Calls
The last CD or vinyl album you bought was . . . (And your most recent downloads include . . .)
Whitley: Go Forth Find Mammoth
One song, royalties for life, never have to work again. The song by anyone, yourself included, which wouldn't embarrass you in that case would be . . .
Baby, by Justin Bieber, except I'd change the verses to make sense.
The poster, album cover or piece of art could you live with on your bedroom forever would be . . .
Illuminate by Lydia
You are allowed just one tattoo, and it is of . . .
A dragon flying over a medieval castle breathing fire.
David Bowie sang, "Five years, that's all we've got . . ." You would spend them where, doing . . .?
Sailing around the world.
And finally, in the nature of press conferences in Japan, "Can you tell me please why this is your best album ever?"
Because it's the last album I'll make for a long time with just my interests at heart.
Avalanche City tour dates
TUES 26 July/WED 27 July WHANGAREI SALUT

THURS 28 July MATAKANA ASCENSION BELFRY

FRI 29 JULY AUCKLAND MASONIC TAVERN

SAT 30 JULY AUCKLAND STUDIO (R18 / All Ages)

SUN 31 JULY HAMILTON DIGGERS BACK BAR

WED 3 AUG ROTORUA PHEASANT PLUCKER

THURS 4 AUG TAURANGA ILLUMINATI 3

FRI 5 AUG NAPIER BLACK BARN VINEYARD CELLAR DOOR

SAT 6 AUG WELLINGTON HOPE BROS

SUN 7 AUG FIELDING CIVIC CENTRE CONCERT CHAMBER