Graham Reid | | 2 min read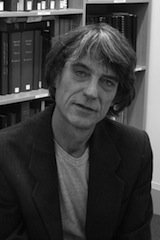 Graeme Downes is a singular character in the New Zealand music scene. He has been behind the Verlaines since the early days of Flying Nun at the dawn of the Eighties but along the way also completed his music degree and PhD (in Gustav Mahler, one of the big guns). Latterly, as Dr Graeme Downes, he has overseen the popular music songwriting and performance course at the University of Otago in Dunedin alongside his other academic committments as the head of the music school.
He is also much published, most recently with the book/CD Untimely Meditations.
Downes has been interviewed -- and the Verlaines early work profiled -- at Elsewhere previously. But with the release of the fiercely intelligent and taut Untimely Meditations (reviewed here; launched at Lucha Lounge, 1 York St, Newmarket in Auckland Wednesday April 11) it was time to toss him the Famous Elsewhere Questionnaire.
The first piece of music which really affected you was . . .
Harry Belafonte "Jamiaca Farewell" as sung by my Dad. Sunday night bedtime ritual.
Your first (possibly embarrassing) role models in music were . . .
If role model means someone I wanted to be like in a creative sense, probably Anton Bruckner, which would be considered embarassing in many quarters.
Lennon or Jagger, Ramones or Nirvana, Madonna or Gaga, Jacko or Jay-Z?
Lennon, Nirvana, neither, Jacko
If music was denied you, your other career choice would be . . .
Philosophy
The three songs (yours, or by others) you would love everyone to hear are . . .
"Last Will and Testament" (new Verlaines album), "God Only Knows"—Beach Boys, "Ich bin der Welt adhanden bekommen"— Mahler
Any interesting, valuable or just plain strange musical memorabilia at home?
The Air New Zealand baggage tag that gave the Verlaines song "Heavy 33" its name
The best book on music or musicians you have read is . . .
Charles Rosen—"The Classical Style"
If you could get on stage with anyone it would be . . . (And you would play?)
Neil Young—"Helter Skelter"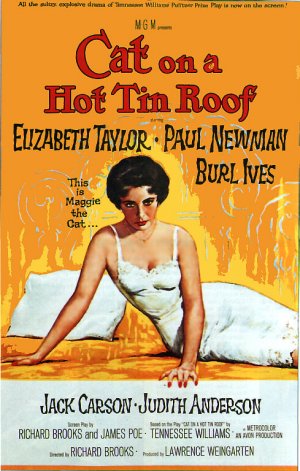 The three films you'd insist anybody watch because they might understand you better are . . .
Cat on a Hot Tin Roof, Clockwork Orange, Testimony (Tony Palmer)
The last CD or vinyl album you bought was . . . (And your most recent downloads include . . .)
Immortal Technique, Revolutionary Volume 1.
One song, royalties for life, never have to work again. The song by anyone, yourself included, which wouldn't embarrass you in that case would be . . .
It would have to be someone else's. Bacharach/David "Walk on By"
The poster, album cover or piece of art could you live with on your bedroom forever would be . . .
Birddog, lounge actually, not bedroom.
You are allowed just one tattoo, and it is of . . .
The space between atomic particles.
David Bowie sang, "Five years, that's all we've got . . ." You would spend them where, doing . . .?
At home, writing songs and laughing a great deal.
And finally, in the nature of press conferences in Japan, "Can you tell me please why this is your best album ever?"
It's the most criminal piece of work I've ever done.