Graham Reid | | 3 min read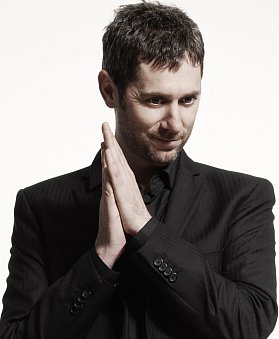 As Sola Rosa, Andrew Spraggon has previously brought reggae, Latin, soul and hip-hip into seamless electronica albums which have placed him on the world stage.
And on his new album Low and Behold, High and Beyond he collaborates with the likes of Spikey Tee (Roots Manuva, Jah Wobble) and singer Olivier Daysoul, has the album mixed by Yaron Fuchs (Talib Kweli, KIngs of Leon) and mastered by Ricardo Gutierrez (Just Blaze, Justin Timberlake).
With old school funk basslines in evidence, some cool nu-soul, New Zealand guests LA Mitchell and Ned Worboys, some slippery dancefloor grooves and even nods to classy disco as well as smooth hip-hop, the album has head-nod grooves aplenty.
In advance of him touring it (see dates below) we thought it time to flick him the Famous Elsewhere Questionnaire.
The first piece of music which really affected you was . . .
Supertramp's Breakfast In America. One of my Dad's records. There's a photo with me wearing these big old 70's headphones listening to that album. It was the first time I remember being really affected by what was going on within the music. Can't say I can stand it now but you know, I was 8 or something.'
Your first (possibly embarrassing) role models in music were . . .
All that 80's garbage. Synth pop stuff. Depeche Mode were the first band whose albums I collected. Massive fan back in the day. Depeche Mode were probably the best of a bad bunch. I liked Howard Jones, Pseudo Echo – all sorts of horrid music. That's the 80's though. Funny thing is 80's has made a come back. Definitely not for me though. I'm never going back there. Haha! Later on I got in to cooler 80's stuff like Devo and Wire but you know, your tastes develop.
Lennon or Jagger, Ramones or Nirvana, Madonna or Gaga, Jacko or Jay-Z?
Lennon. Nirvana. Can't stand Madonna or Gaga. Style over substance, celebrity over real music. Don't get me started. And finally – Jacko, but pre BAD Jacko. Before he lost his mind.
If music was denied you, your other career choice would be . . .
Bar tending / chef.
The three songs (yours, or by others) you would love everyone to hear are . . .
Vampires – Paul Simon; Hollywood – Sa Ra Creative Partners; Mr Soul (unplugged 2006) – Neil Young
Any interesting, valuable or just plain strange musical memorabilia at home?
Not really. I got a few old vintage Roland keyboards. An SH101 and SH09. I got loads of weird old vinyl that sits in shelves and never gets played.
The best book on music or musicians you have read is . . .
Anything by Peter Guralnick. Best music writer ever!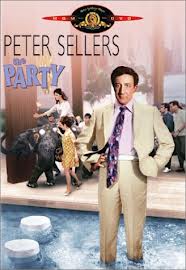 If you could get on stage with anyone it would be . . . (And you would play?)
Andre 3000 from Outkast. I'd rather just kick back and watch. I think that guy is under-rated.
The three films you'd insist anybody watch because they might understand you better are . . .
The Party – Peter Sellers; Big Time – Tom Waits; Live In Concert – Richard Pryor
The last CD or vinyl album you bought was . . . (And your most recent downloads include . . .)
Last album: Home Brew – Home Brew; Recent downloads: Will Sessions – Elmatic Instrumentals; Georgia Anne Muldrow – Seeds; The Roots – Undun . . . to name a few. All wicked!
One song, royalties for life, never have to work again. The song by anyone, yourself included, which wouldn't embarrass you in that case would be . . . Pass!
The poster, album cover or piece of art could you live with on your bedroom forever would be . . .
Pass!
You are allowed just one tattoo, and it is of . . .
Pass!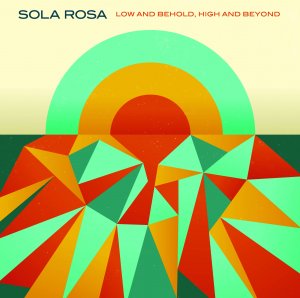 David Bowie sang, "Five years, that's all we've got . . ." You would spend them where, doing . . .?
Living on a surf beach somewhere warm. Surfing, cooking, drinking, reading, watching movies, listening to music and hanging with my family. No pressure, no stress.
And finally, in the nature of press conferences in Japan, "Can you tell me please why this is your best album ever?"
We're like whiskey. We get better with age. Me and Spikey Tee are now officially founders of the OBN (Old Boys Network). At some stage we may peak and then it's a slippery slope as we all know. But right now I feel that we're just getting better. We're collaborating more as a band. We communicate on telepathic levels. Shit is esoteric man!
Sola Rosa tour dates
| | |
| --- | --- |
| Friday August 10, 2012 | Studio, Auckland |
| Saturday August 11, 2012 | Yot Club, Hamilton |
| Friday August 17, 2012 | Groove Kitchen, Napier |
| Saturday August 18, 2012 | Hot Lava, Ohakune |
| Friday August 24, 2012 | Mayfair Bar, New Plymouth |
| Saturday August 25, 2012 | San Francisco Bath House, Wellington |
| Thursday September 6, 2012 | Dux De Lux - Christchurch |
| Friday September 7, 2012 | Sammy's, Dunedin |
| Saturday September 8, 2012 | World Bar, Queenstown |