Graham Reid | | 4 min read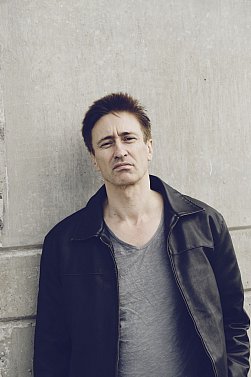 Those who know the saying "a long time between drinks" will see it could be applied to the recording career of Auckland singer-songwriter Greg Fleming. He came to serious critical attention as far back as the early Nineties then disappeared off the radar until his excellent Taken in 2010, the album he'd recorded in '95 as a follow-up to Ghosts Are White ('94) but which was never released.
Taken/Ghosts are White was given an elaborate package (see here) but now interest alights on Fleming's new recordings with the band the Trains, who are an integral part of how he realises his songs -- which can be as gritty as the toughest urban-framed country-rock or as affecting as the reflective title track Edge of the City.
Time then, long overdue in fact, for Greg Fleming to join the list of those who have answered the Famous Elsewhere Questionnaire.
The first piece of music which really affected you was . . .
The glam rockers – I still love 'em! Slade, Roy Wood's Wizzard and The Sweet all of which were all on a jukebox in a takeaway bar on Greytown's Main Street. Good burgers too.
Your first (possibly embarrassing) role models in music were . . .
Ted Nugent – Cat Scratch Fever. Brings back memories of skating backyard ramps in Mt Roskill, tape deck blasting on the driveway.
Lennon or Jagger, Ramones or Nirvana, Madonna or Gaga, Jacko or Jay-Z?
Jagger, Nirvana and Jacko please.
If music was denied you, your other career choice would be . . .
Making movies…
The three songs (yours, or by others) you would love everyone to hear are . . .
Edge of the City, Recent Hire and More Time from the new record.
Any interesting, valuable or just plain strange musical memorabilia at home?
A signed vinyl copy of the Townes Van Zandt record – Live and Obscure. Townes signed it and took the time to draw a cool little picture of an endless highway with a cactus alongside for me when I opened up for him back in '89. Good record too.
The best book on music or musicians you have read is . . .
Gary Giddins' Visions of Jazz and Art Pepper's Straight Life.
I'm also a sucker for those Clinton Heylin books on Dylan that look at the songs chronologically.
If you could get on stage with anyone it would be . . . (And you would play?)
I'd need a time machine but it'd be The Miles Davis quintet – the Wayne Shorter one – or Springsteen or Lou Reed at the Bottomline, NYC in the Seventies. I'd shut up and watch on all occasions.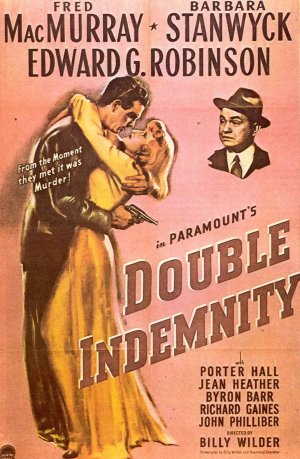 The three films you'd insist anybody watch because they might understand you better are . . .
Laura, Out of the Past, Double Indemnity
The last CD or vinyl album you bought was . . . (And your most recent downloads include . . .)
Last vinyl was a Ted Curson Trio record from the jazz vinyl bin at Real Groovy.
Last downloads - Cee Lo Green's F**k You.
Daniel Lanois' Shine.
And a track called Fatal Shore – about Robert Hughes's infamous car crash – by Australian band The Pet Rocks – helmed by Trains' co-founder, and wondrous songwriter, Nick Kreisler.
One song, royalties for life, never have to work again. The song by anyone, yourself included, which wouldn't embarrass you in that case would be . . .
I've always wanted to write a song as perfect and popular as The Tracks of My Tears, Son of a Preacher Man, Misstra Know it All, Up on the Roof or My Funny Valentine. I fail daily and keep trying.
The poster, album cover or piece of art could you live with on your bedroom forever would be . . .
Most of my favourite album covers come from jazz guys like Art Pepper, Lee Morgan, Sonny Rollins and Benny Golson… otherwise – Dylan's Hard Rain, Kristofferson's Jesus was a Capricorn, Chris Whitley's Livin with the Law, the first Hello Sailor album - and if the album's good enough I start to like even ropy covers like Wilco's Summerteeth and Dylan's Time Out of Mind.
You are allowed just one tattoo, and it is of . . .
All I know about tattoos is that Tom Russell wrote a great song about one called Blue Wing.
David Bowie sang, "Five years, that's all we've got . . ." You would spend them where, doing . . .?
Traveling with my family, writing and recording songs and playing them to whoever wanted to listen. I've always wanted to go to New Mexico. I have no idea why…
And finally, in the nature of press conferences in Japan, "Can you tell me please why this is your best album ever?"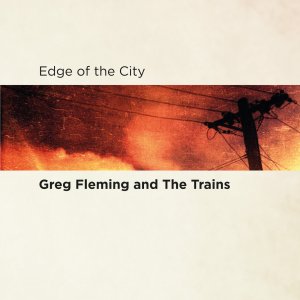 I was really hard on myself writing these songs. I threw a lot out which I'd initially thought were sure-fire keepers. I'd demo songs on a dictaphone at night.
Then I'd put them on my iPod and pull them apart as I traveled to work on the train the next morning.
The night I wrote Edge of the City I remember walking back into the house knowing I was on to something. That song – the first written and recorded that made the cut – set the tone for the rest of the record.
I've said they're like short stories but really they're more like mini-movies, visually distinct but open to interpretation.
I know exactly what the welding workshop in Recent Hire looks like for example, but I'm still not sure if it was Warren James' or Lucille's idea to rip off the money.
I love old film noir so there's lots of shadows, grey areas, cruel twists of fates and dreams dashed but there's also humour, hooks and harmonies - and in the final track, Elevators, a resolution of sorts.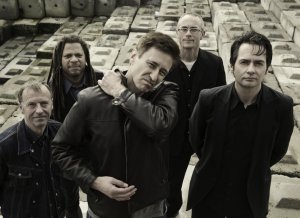 If you want to listen through to the whole record each song gains something in relation to the others.
But if you just want to crank a song up and drive out to the beach that's fine too.
Try the song More Time.