Graham Reid | | 2 min read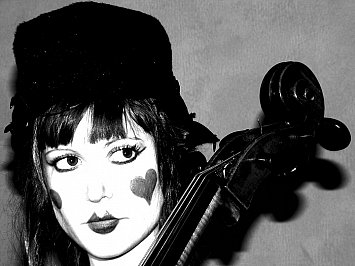 As Nervous Doll Dancing, Francesca Mountfort is cutting a unique path for herself. Formerly of Wellington but now Melbourne-based, the cellist and composer graduated from Victoria University a decade ago and has explored electronics, ambient music, classical of course, and . . . puppetry?
Yep, in 2003 she won a NZ Fringe Festival award for her multi-media show which included dance, film and shadow puppets, and six years later she began a collaboration with Australian puppeteer Marisa Fior and British projectionist Tom Hume for a show which was performed at Fringe Festivals in New Zealand and Australia . . . and again won an award for best music at Wellington's fringe.
Oh, and on the back of her new album Eidolon, the basis for yet another genre-blending show, she won the award again in 2012.
In the minds of many, solo cello is the kind of music usually used in bleak, black'n'white arthouse films from Eastern Europe. But while Eidolon has passages which would serve that purpose well enough, there are also other pieces which are stately, ambient, hypnotically melodic and romantic.
With layering of other parts, piano by Will Tait on one track (the elegant melancholy of Aerial Grace) and a child's voice on another (her daughter Kyla at a guess on the delightful Lala Land with clock sounds and a stalking bass line), Eidolon transcends the classical genre of solo cello and ends up in a world of its own design.
You can check out Nervous Doll Dancing's earlier albums (and buy them) from Mountford's website here. She is currently on tour in Canada with Muir, but found the time to join the long list of talent to have answered the Famous Elsewhere Questionnaire.
The first piece of music which really affected you was . . .
The Elgar Cello Concerto performed by Jacqueline Du Pre
Your first (possibly embarrassing) role models in music were . . .
Cindy [Ed note: the doll]
Lennon or Jagger, Ramones or Nirvana, Madonna or Gaga, Jacko or Jay-Z?
Madonna, she's a legend! Actually, Lennon's way more of a legend...
If music was denied you, your other career choice would be . . .
Some kind of craft or conservation
The three songs (yours, or by others) you would love everyone to hear are . . .
1) Colleen - 'I'll Read You a Story
2) Coco Rosie - 'Smokey Taboo'
3) Shostakovich Piano Quintet in G minor, 2nd movement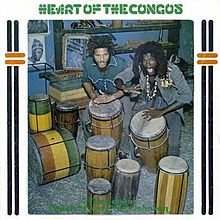 Any interesting, valuable or just plain strange musical memorabilia at home?
Does a signed Congo's record count? Heart of the Congo's 1977
The best book on music or musicians you have read is . . .
..um.. I read one on the Beatles as a teenager.. and one about Pink Floyd that gave me an obsession with Syd Barrett for a few years..
If you could get on stage with anyone it would be . . . (And you would play?)
Colleen and yes I'd play!
The three films you'd insist anybody watch because they might understand you better are . . .
Hedgehog in the Fog - By Yuriy Norshteyn
The Heron and the Crane - By Yuriy Norshteyn
The Bear - By Jean-Jacques Annaud
The last CD or vinyl album you bought was . . . (And your most recent downloads include . . .)
Coco Rosie - Grey Oceans
One song, royalties for life, never have to work again. The song by anyone, yourself included, which wouldn't embarrass you in that case would be . . .
Sneaky, by me
The poster, album cover or piece of art could you live with on your bedroom forever would be . . .
Odilon Redon - I can't choose one they're all incredible!
You are allowed just one tattoo, and it is of . . .
The Hedgehog from Hedgehog in the Fog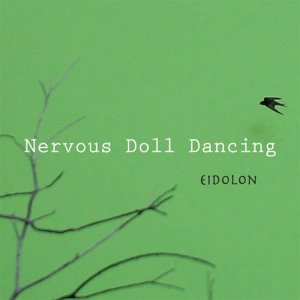 David Bowie sang, "Five years, that's all we've got . . ."
You would spend them where, doing . . .?
In NZ in beautiful places and around beautiful people, and in Melbourne and England, wherever my friends and family are.
And finally, in the nature of press conferences in Japan, "Can you tell me please why this is your best album ever?"
Because it's not afraid to speak and to be itself.