Graham Reid | | 2 min read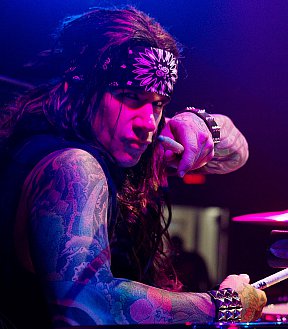 If KISS were every anime-loving teenage Japanese boy's idea of a rock band, then California's Steel Panther are every glam metal fan's idea of a cliche. And Steel Panther revel in it.
Formed a decade ago, they began by playing hair-metal covers as Metal Shop, morphed into Steel Panther (claiming they formed in the Eighties but had been ignored at the time) and began playing originals which parodied but celebrated every glam metal/poodle metal cliche. They celebrated leopard skin pants, hot chicks, getting drunk and laid . . . and found themselves embraced by those they were paying tribute to.
They are outrageous and outrageously funny (see clip below), hard to take seriously although they are dead serious about what they do (in a funny way) and in their ranks have musicians who were in LA Guns and Rob (Judas Priest) Halford's band Fight.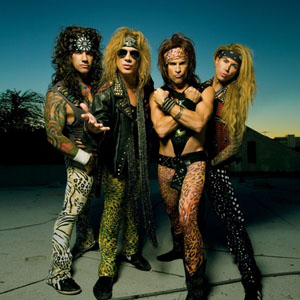 They write rude and crude songs which are hard to be offended by, have three albums behind them -- Hole Patrol, Feel the Steel, Balls Out -- and have opened for Def Leppard, Motley Crue and Guns N'Roses. They are Spinal Tap to some, the offspring of Ratt and Van Halen to others.
And they are coming to New Zealand to play the Powerstation on Tuesday October 2. Break out your spandex and sense of humour. Before then however drummer Stix Zadinia answers our Famous Elsewhere Questionnaire.
The first piece of music which really affected you was . . .
The soundtrack to Jaws. I loved it so much but it scared the shit outta me so bad that I would put it on the record player in my room and run into the next room to listen to it.
Your first (possibly embarrassing) role models in music were . . .
Andy Gibb and Led Zeppelin
Lennon or Jagger, Ramones or Nirvana, Madonna or Gaga, Jacko or Jay-Z?
Lennon Ramones and Jagger. Fuck everyone everyone else on the list.
If music was denied you, your other career choice would be . . .
Haberdasher or porn star
The three songs (yours, or by others) you would love everyone to hear are . .
Community Property
When the Levee Breaks
Rainbow in the Dark
Any interesting, valuable or just plain strange musical memorabilia at home?
My drumhead signed to me by Joe Walsh
The best book on music or musicians you have read is . . .
I don't read books. I wait for the fuckin movie!
If you could get on stage with anyone it would be . . . (And you would play?)
Ian Thornley - Easy Comes
Or
Leo Messi and Ronaldo. Football.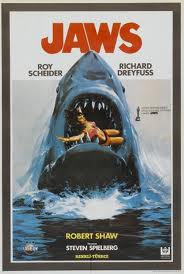 The three films you'd insist anybody watch because they might understand you better are . . .
Fight Club
Jaws
Roadhouse
The last CD or vinyl album you bought was . . . (And your most recent downloads include . . .)
Lostprophets Weapons -purchase
Big Wreck Albatross - download
One song, royalties for life, never have to work again. The song by anyone, yourself included, which wouldn't embarrass you in that case would be . .
Hey Jude
The poster, album cover or piece of art could you live with on your bedroom forever would be . . .
Ratt - Out of the Cellar
You are allowed just one tattoo, and it is of . . .
My face on my face
David Bowie sang, "Five years, that's all we've got . . ." You would spend them where, doing . . .?
Cocaine in hot chicks houses
And finally, in the nature of press conferences in Japan, "Can you tell me please why this is your best album ever?"
Because we wrote it.