Graham Reid | | 3 min read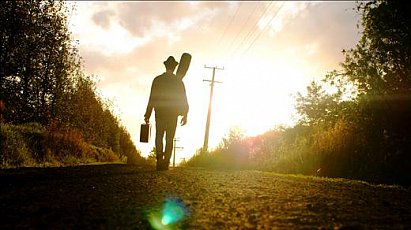 On the strength of his folksy troubadour-styled debut album Lost and Found -- and that he referenced Moby Dick, Flaubert, Kerouac and Cervantes -- it was pretty clear that Auckland-based Jack Landy would make a prime candidate for the Famous Elsewhere Questionnaire.
And as you can see from his witty answers below, we weren't wrong.
Landry -- age 27 -- has busked his way around parts of Europe and worked at sea so brings a very different sensibility to his work. It is there in a body of excellent songs on Lost and Found (reviewed here) and we look forward to more from this source.
Meantime, here is music, humour and intelligence all coming into play . . .
The first piece of music which really affected you was . . .
Well, the first piece of music which affected me was Elvis Presley's Hound Dog. My mum had given me his tape when I was six, and I would stand in front of the mirror practicing the dance and lip-syncing into an imaginary mic. I convinced myself I was so good I played the tape and did it in front of my class one day. I thought the teacher was going to die from laughter. Seriously. She went bright red and couldn't breathe.
But the first piece of music which really affected me was Don't Think Twice by Bob Dylan. I was staring out the window of a bus leaving a job I hated and to me the girl he was singing about represented my job. It gave me the most amazing sense of freedom, and that's why I like Bob Dylan; his music is so metaphoric and applicable to so many situations and times.
Your first (possibly embarrassing) role models in music were . . .
Elvis Presley, of course, Ray Columbus, and a bit later, Bradley Nowell from Sublime. I was very affected by him and learned all his songs off by heart – which my friends inevitably did too seeing as I would sing all of them every time we would have drinks.
Lennon or Jagger, Ramones or Nirvana, Madonna or Gaga, Jacko or Jay-Z?
Lennon.
If music was denied you, your other career choice would be . .
A paperback writer, or bookshop owner.
The three songs (yours, or by others) you would love everyone to hear are . . .
Lost & Found, Fare Well and Lost in Copenhagen, all by me. Expedient? You bet. Ashamed? Slightly, but I'll live.
Any interesting, valuable or just plain strange musical memorabilia at home?
Ermm..I have all the bits of paper, receipts and napkins that I've written songs on while travelling round the world if that counts? I also have a brown paper bag from a folk music store in London and a bag from Mozart's birthplace in Salzburg. And an independent blues CD I bought from an old speak-easy in San Francisco.
The best book on music or musicians you have read is . . .
Captain Corelli's Mandolin.
If you could get on stage with anyone it would be . . . (And you would play?)
Bob Dylan, and I would play Like a Rolling Stone with him. He would let me do the chorus and then ask me to tour with him for the remainder of it, before telling me what Woody Guthrie said to him on his deathbed.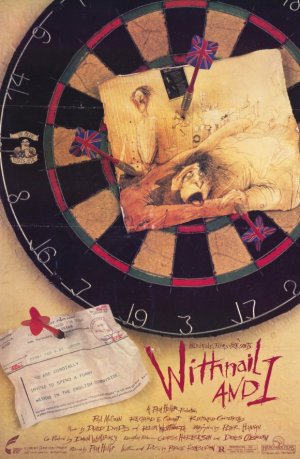 The three films you'd insist anybody watch because they might understand you better are . .
Withnail and I, Garden State and 500 Days of Summer.
"Can't we just talk instead of me watching movies?" "No, watch them, I need to be understood" "but I'm just serving you your coffee" "shhhh"
The last CD or vinyl album you bought was . . . (And your most recent downloads include . . .)
Tempest by Bob Dylan. Most recent downloads are The Milk Carton Kids, The Lighthouse and the Whaler, The Traveling Wilburys.
One song, royalties for life, never have to work again. The song by anyone, yourself included, which wouldn't embarrass you in that case would be . . .
Moving (the hidden track on my album). Hey, I'm here for publicity, I won't lie to you.
The poster, album cover or piece of art could you live with on your bedroom forever would be . .
The Rise and Fall of Ziggy Stardust and the Spiders from Mars album cover.
You are allowed just one tattoo, and it is of...
Not a Tongan tapa-cloth design done on my back while intoxicated in a shack on the beach in Tonga when I was 17.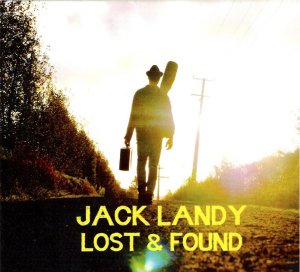 David Bowie sang, "Five years, that's all we've got . . ." You would spend them where, doing . . .?
In Greenwich Village, New York, playing all the folk clubs. Travelling, writing, contemplating, reading. Trying to leave behind a song or piece of writing that would be insightful of my experience. Taking my mother to Paris.
And finally, in the nature of press conferences in Japan, "Can you tell me please why this is your best album ever?"
Because it's the only one I've done. Next?
Yes you, with the tie.