Graham Reid | | 5 min read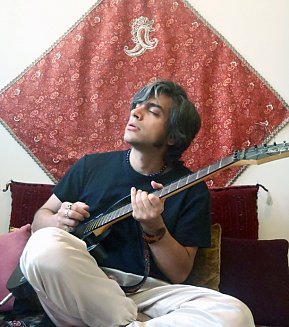 One of the many pleasures of Elsewhere is that we get to meet and hear from interesting people. Salim Ghazi Saeedi is certainly interesting, and not just because he has invented his own language on his most recent album namoWoman (reviewed here).
Saeedi from Tehran is a multi-instrumentalist (he plays everything on the new album) who describes his music as "avant-garde ancient art-rock from Iran". And while he is on the prog-rock end of the spectrum he also includes Persian melodic flourishes and has a liking for the jazz of Thelonious Monk alongside Jeff Beck.
Perhaps the most remarkable thing is he carved his own path in musically repressed Iran at a time when Western music of any kind was hard to access. His family also wasn't musical and he didn't start playing an instrument until he was 18. He is now in his early 30s and looks back on studying industrial engineering before hearing Nirvana, then playing in the band Ashrak and launching a solo career with the album Abrahadabra in 2006.
Since then he has released four other albums before his latest namoWoman.
You can find them at his impressive website here.
Saeedi is planning to come to New Zealand later in 2013 and let's hope he does and brings his electric guitar. And his wife, who is an oud player.
Meantime let Elsewhere's famous questionnaire introduce you to the very interesting Salim Ghazi Saeedi.
The first piece of music which really affected you was . . .
Nirvana's "Something in the way". This dates back to my teenage times when there was no internet or satellite in Iran and of course Iranian media totally banned promoting western music and culture. I listened to this track on a little short wave radio and it deeply touched my heart… Maybe I found out unconsciously that there will be something in my way musically as later I bought a guitar merely because Kurt Cobain played one!
Your first (possibly embarrassing) role models in music were . . .
Michael Jackson. I guess this was normal 'cause I did not have access or know many other music celebrity during my teenage years in Iran. It was after Iran-Iraq war and domestic entertainment industry was inactive and he was globally famous enough to reach Iran merely by word of mouth.
Lennon or Jagger, Ramones or Nirvana, Madonna or Gaga, Jacko or Jay-Z?
Lennon songs are more memorable to me.
Nirvana. I liked Kurt Cobain in many ways: As a musician, poet and iconoclast.
Madonna. However I am not a big fan of Pop music anyway.
Jacko.
If music was denied you, your other career choice would be . . .
An occultist. My zest for knowledge about all kind of science is peculiarly unrestrained! And since it is not practical to go deep in all branches of science in one lifetime, I would prefer occultism as unification to unknown realms among all science.
The three songs (yours, or by others) you would love everyone to hear are . . .
"Just A Gigolo" performed by Thelonious Monk http://www.youtube.com/watch?v=7xTDKu31H7E
"Lithium" by Nirvana http://www.youtube.com/watch?v=pkcJEvMcnEg
"Don't Damn Me" by Guns N Roses: http://www.youtube.com/watch?v=XDhkVTKTBoY
However these songs are so diversified in genre but I find one common thing here: Delicate and sometimes undercover manipulation of listeners' feelings in an extreme way.
Any interesting, valuable or just plain strange musical memorabilia at home?
When younger I had posters of my music idols on my walls but not anymore!
The best book on music or musicians you have read is . . .
Arnold Schoenberg's Theory of Harmony. I think this is a must-read for any musician. I had read many books on the subject but it revealed the whole story from a unique and theoretically strong perspective.
If you could get on stage with anyone it would be . . . (And you would play?)
Late Gary Moore. "Lost in Your Love" from A Different Beat (1999) album.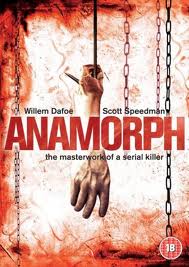 The three films you'd insist anybody watch because they might understand you better are . . .
- Anamorph, Henry Miller (2007): Finding aesthetics in everything even murder.
- Crash, David Cronenberg: It depicts eroticism as a universal force existing in many aspects of human interactions even between human and his objects of interest.
- Sherlock Holmes Series with Jeremy Brett acting: I feel affinity with the character Jeremy Brett depicts as Holmes in many ways; to a degree that I have dedicated a song to Jeremy Brett in my "Human Encounter" (2010) album.
The last CD or vinyl album you bought was . . . (And your most recent downloads include . . .)
Munir Bashir's Live in Budapest CD. Munir Bashir is considered the supreme master of Oud instrument.
One song, royalties for life, never have to work again. The song by anyone, yourself included, which wouldn't embarrass you in that case would be . . .
I cannot imagine stopping playing music! I will become ill – since I find music composition a process for self-diagnosis and self-treatment of utmost inner paradoxical aspects of Self. So I prefer to do not enter a collaboration that ends my music career – at any price!
The poster, album cover or piece of art could you live with on your bedroom forever would be . . .
Thelonious Monk Plays the Music of Duke Ellington (1955) by Thelonious Monk. Monk was a living myth and after I saw documentary videos in the biographical movie made about him, "Straight, No Chaser", I realized he was completely removed from our world into a far fantasized world of notes and harmony. He was so obsessed by music that I can bet even his internal monologue was in music language! Interestingly his family name suits his personality well… A Monk of Music!
You are allowed just one tattoo, and it is of . . .
The term: "self-love"
David Bowie sang, "Five years, that's all we've got . . ." You would spend them where, doing . . .?
I would enter the mind-set of this poetry I wrote (originally in Farsi) in Feb 2012:
Oh...
My fears are cast away again
Starting tomorrow
I'll become rude again
and rebellious
and disobedient
and chaotic
Oh...
Come on O wise and wayfarers of truth
Come on
Prepared, with your conspiracies all.
Come on that I'll not go astray again.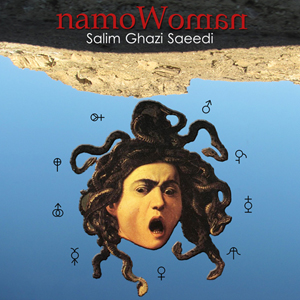 And finally, in the nature of press conferences in Japan, "Can you tell me please why this is your best album ever?"
Well, I guess my best album would always be the next! Of course namoWoman has its own unique features; including use of Persian music microtones, invention of a conlang (constructed language) for album description and special use of silence as an active means of expression in melody lines.
Finally I would like to thank you for revealing new aspects of my Self by your questions.
Anyway what formulates an artist's path but questions?