Graham Reid | | 2 min read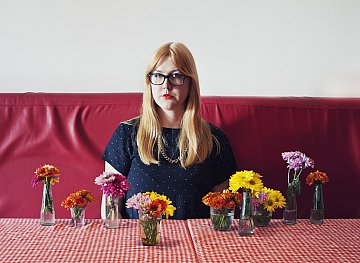 Raised in Port Chalmers and Christchurch but now living in Auckland, singer-songwriter Nadia Reid (no relation to Elsewhere) has won consistent acclaim for her sometimes melancholy voice coupled with intelligent and insightful lyrics.
Her debut EP Letters I Wrote and Never Sent appeared in 2011 and since then she has won praise from the likes of Adam McGrath of The Eastern whose opinion you would certainly trust.
She can also sing songs by Kurt Weill and John Prine with accomplishment and in New Zealand Music Month embarks on a national Ballads and Badlands Tour (dates below) with fellow songwriter Luckless.
Time then for Nadia Reid to turn her attention to the Famous Elsewhere Questionnaire.
The first piece of music which really affected you was . . .
The Be Good Tanyas - Chinatown
Your first (possibly embarrassing) role models in music were . . .
B*Witched. I'll leave it at that.
Lennon or Jagger, Ramones or Nirvana, Madonna or Gaga, Jacko or Jay-Z?
Madonna, Jacko, Lennon, Ramones. In that order!
If music was denied you, your other career choice would be . . .
Midwifery and if that was denied, dog grooming.
The three songs (yours, or by others) you would love everyone to hear are . . .
Ending by the late Mahinarangi Tocker, Bully of New York by Ana Egge, and Kings Daughter the first song I wrote after moving to the big smoke. It's about falling in love too quickly.
Any interesting, valuable or just plain strange musical memorabilia at home?
I have a tattered piece of card that reads "a tip in the guitar case cures every ill and heals all wounds" it came from Adam McGrath's guitar case and somehow it made its way into my possession. I can't seem to throw it out.
The best book on music or musicians you have read is . . .
Just Kids - Patti Smith. That book really woke me up. I need to read it again.
If you could get on stage with anyone it would be . . . (And you would play?)
Rufus Wainwright. We would sing his father's song One Man Guy. Then we'd party all night.
The three films you'd insist anybody watch because they might understand you better are . . .
Eternal Sunshine of the Spotless Mind, Running With Scissors, Moonrise Kingdom
The last CD or vinyl album you bought was . . . (And your most recent downloads include . . .)
Ana Egge - Bad Blood produced by Steve Earle. Getting into a bit of Mayer Hawthorne, Ladi6, Tama Waipara...
One song, royalties for life, never have to work again. The song by anyone, yourself included, which wouldn't embarrass you in that case would be . . .
Kick, Push - Lupe Fiasco
The poster, album cover or piece of art could you live with on your bedroom forever would be . . .
The cover art Blue Kentucky Girl by Emmylou Harris from 1979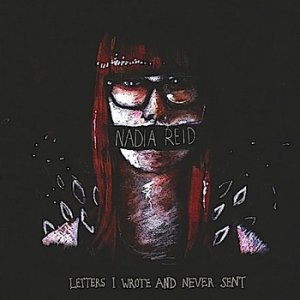 You are allowed just one tattoo, and it is of . . .
the bird on my right arm
David Bowie sang, "Five years, that's all we've got . . ." You would spend them where, doing . . .?
Italy, eating, drinking, writing letters, forgiving.
And finally, in the nature of press conferences in Japan, "Can you tell me please why this is your best album ever?"
. . .
THE BALLADS AND BADLANDS TOUR with NADIA REID AND LUCKLESS
Thursday 9 May – The Darkroom, Chch
Friday 10 May – Hilltop Tavern, Little River
Saturday 11 May – Chick's Hotel, Port Chalmers
Sunday 12 May – New Edinborough Folk Club, Dunedin
Tuesday 14 May – Federal Diner, Wanaka
Wednesday 15 May – Donovan's Store, Okarito
Thursday 16 May – Barrytown Hall, Barrytown
Friday 17 May – The Boathouse, Nelson
Saturday 18 May - The Tin Hut, Featherston
Monday 20 May – Evil Genius NZ Music Month Potluck Dinner, Wellington
Wednesday 22 May – The Moorings, Wellington
Thursday 23 May – Rhythm Upstairs, New Plymouth
Friday 24 May – The Wine Cellar, Auckland
Sunday 26 May – Golden Dawn, Auckland