Graham Reid | | 5 min read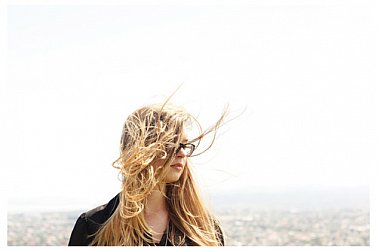 As singer-songwriter Luckless, Auckland-raised but now footloose Ivy Rossiter has been taking her charged up songs which employ loops and loudness to audiences nationwide for some years now.
Her self-titled debut album won consistent praise (four stars just about everywhere) and as a live performer she is dynamic and committed.
So as she embarks on a national Ballads and Badlands tour with fellow songwriter Nadia Reid (dates below) we thought it timely to flick her the Famous Elsewhere Questionnaire for consideration.
The first piece of music which really affected you was . .
Unity by Operation Ivy. I ran into a group of guys on a school trip, which being from an all-girls school was quite a coup. Upon finding out that my name was Ivy, one of them launched into what usually ends up being an all-too-familiar comic-book related association, but ended up being… "Ivy… like Operation Ivy??" And I had no idea what he was talking about. I went home with a home-made compilation tape and ended up discovering an entirely new genre of music, one that really spoke to me and meant something strong, which I'm pretty sure saved my life.
Your first (possibly embarrassing) role models in music were . . .
Mark Knopfler – my father had us on a pretty strict diet of Dire Straits growing up. Then after the incident above I discovered punk rock in a big way, my icons became Joe Strummer and Patti Smith, with Ani Difranco as a folkie aside. I always identified more strongly with powerful lyrics than instrumental prowess.
Lennon or Jagger, Ramones or Nirvana, Madonna or Gaga, Jacko or Jay-Z?
Lennon – it took me a while to get into the Beatles, but even longer for the Rolling Stones. Nirvana, but only Bleach, the later albums the Ramones win hands down. Madonna; she was a real revolutionary and a feminist. Jacko for nostalgia's sake.
If music was denied you, your other career choice would be . . .
Professional whiskey taster. Do people get paid to do that?
The three songs (yours, or by others) you would love everyone to hear are . . .
PJ Harvey's "The River". "Jesus Etc." by Wilco, just for one of the most perfect lines in songwriting history "our love is all of god's money". One of the newest songs by my friend Lindon Puffin called "Maybe The Truth". It's not recorded yet, so you'll have to go and see him play live to hear it. I cried when I heard it for the first time. (full disclosure: I am an overly emotional music listener.)
Any interesting, valuable or just plain strange musical memorabilia at home?
I have a guitar pick that was given to me by somebody who swore that it was John Frusciante's. I haven't held onto it for that reason, but it's just that I never use thin picks so it never gets lost. It just hangs around – kind of like the Red Hot Chili Peppers themselves, I guess.
The best book on music or musicians you have read is . . .
"Just Kids" by Patti Smith was incredibly inspirational. It was fascinating watching her describe herself coming out from Mapplethorpe's artistic shadow and into her own as an artist. I'm currently reading "I'm Your Man" about Leonard Cohen, which is fantastic, but I'm constantly driven into miniature rages at the unending string of women who throw themselves at his feet, for nothing other than to be a brilliant man's lover. I'm not a fan at all of groupie culture – I much prefer to see women creating their own legacy through their own art. But Cohen himself is a fascinting character to read about, especially as I loved his own autobiographical book "The Favourite Game". And Paul Kelly's "How To Make Gravy" is the best description of the reality of being a touring musician that I've ever read.
If you could get on stage with anyone it would be . . . (And you would play?)
Locally, I would love to sing and play guitar with Finn Andrews from the Veils. Nux Vomica has been a huge influence on me, and I think is one of the most powerful local albums I've ever heard. Of course, in a fantasty-land I imagine trying to hold my own onstage with PJ Harvey, ala her performance at the Brit Awards in 1994 with Bjork. http://www.youtube.com/watch?v=kK02kW1mKkk
The three films you'd insist anybody watch because they might understand you better are . . .
There Will Be Blood. I Am Trying To Break Your Heart. Annie Hall.
The last CD or vinyl album you bought was . . . (And your most recent downloads include . . .)
I just downloaded "Revival" by Gillian Welch, and was given "Hombre Lobo" by Eels by a good friend. I bought Justin Townes Earle "The Good Life" and a Townes Van Zandt record ("Live At The Old Quarter") before I packed up all my belongings to go on perpetual tour, so they're still in the plastic in boxes in storage. This makes me sound like a serious folkie, but I've really only just discovered folk music in the past year or so, so I've got a lot of catching up to do.
One song, royalties for life, never have to work again. The song by anyone, yourself included, which wouldn't embarrass you in that case would be . . .
"Sick of Goodbyes" by Sparklehorse. It's got joy, madness, pathos, and it's incredibly simple. If you can craft something out of four chords that communicates something universal and poetic, you've won. But because I can't just pick one song, for all the same reasons my other choice is "Come Pick Me Up" by Ryan Adams.
The poster, album cover or piece of art could you live with on your bedroom forever would be . . .
The cover of Horses by Patti Smith. She'd always be challenging me to be better, to push things further, to work harder.
You are allowed just one tattoo, and it is of . . .
I have just one tattoo at the moment, of a Kawau (aka a Shag or a Cormorant) drying its wings, which I've always felt is a pretty powerful metaphor for how difficult life can be. If I never got any others I'd still be happy with this one.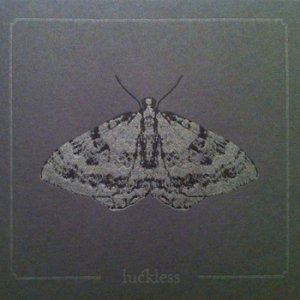 David Bowie sang, "Five years, that's all we've got . . ." You would spend them where, doing . . .?
In a car, driving from town to town playing shows, meeting folks, forever looking for that elusive instant of intense connection and communication between people. I love touring in New Zealand but there isn't enough space to be permanently rolling down the highway, so maybe through Europe, where there's always another border to cross and another language to learn.
And finally, in the nature of press conferences in Japan, "Can you tell me please why this is your best album ever?"
Because it's the typical first album – a few years' worth of material collected into one volume. And we spent a year on it, so if it's not good then it's not for lack of trying.
THE BALLADS AND BADLANDS TOUR with NADIA REID AND LUCKLESS
Thursday 9 May – The Darkroom, Chch
Friday 10 May – Hilltop Tavern, Little River
Saturday 11 May – Chick's Hotel, Port Chalmers
Sunday 12 May – New Edinborough Folk Club, Dunedin
Tuesday 14 May – Federal Diner, Wanaka
Wednesday 15 May – Donovan's Store, Okarito
Thursday 16 May – Barrytown Hall, Barrytown
Friday 17 May – The Boathouse, Nelson
Saturday 18 May - The Tin Hut, Featherston
Monday 20 May – Evil Genius NZ Music Month Potluck Dinner, Wellington
Wednesday 22 May – The Moorings, Wellington
Thursday 23 May – Rhythm Upstairs, New Plymouth
Friday 24 May – The Wine Cellar, Auckland
Sunday 26 May – Golden Dawn, Auckland