Graham Reid | | 2 min read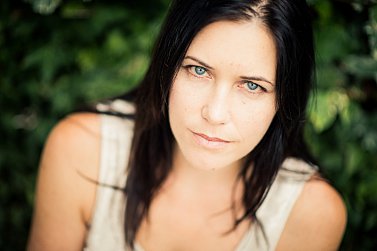 Leigh Franklin has created quite a ripple with the title-track single from her debut album On a Saturday. And that self-funded album is the end of a long journey -- and the start of another -- for the former graduate of the Christchurch Jazz School who then relocated to Melbourne for gigging and more studies.
Then she bought a one-way ticket to London carrying her acoustic guitar where she illegally busked, was spotted by the head of the UK website musicOMH (on-line reviews etc) who invited her to play at his birthday party, then working open mic nights, and three self-released EPs.
Moving back to New Zealand meant recording her album in Christchurch, often late at night when the local businesses by the studios were silent, then e-mailing producer Kiron J in London with material for discussion, mixing and the addition of Joseph Junior's vocal parts.
And now come the hard yards of getting a band on the road and . . . but before then Leigh Franklin has answered our Famous Elsewhere Questionnaire.
The first piece of music which really affected you was . . .
Glass Museum, Tortoise.
Your first (possibly embarrassing) role models in music were . . .
A very strange mixture of Charlatans and U2.
Lennon or Jagger, Ramones or Nirvana, Madonna or Gaga, Jacko or Jay-Z?
Lennon – we were obsessed with John at high school; Nirvana- Bleach mostly but I loved most of their music; Madonna – two flatmates (two different flats) were obsessed with Madonna at different stages of her career, so I know so much of her music as a result; Jacko or Jay-Z – this is a hard one – Jacko for the old times, total convert to Jay-Z after seeing him support U2 a few years back.
If music was denied you, your other career choice would be . . .
A dressmaker.
The three songs (yours, or by others) you would love everyone to hear are . . .
Blood Bank by Bon Iver , Bullet That I Ride by Flip Grater, May You Never by John Martyn.
Any interesting, valuable or just plain strange musical memorabilia at home?
Three Jazz Real Books.
The best book on music or musicians you have read is . . .
Leonard Cohen, Book of Longing.
If you could get on stage with anyone it would be . . . (And you would play?)
Bono Vox – at one of those intimate little Irish gigs they sometimes do before a massive tour.
The three films you'd insist anybody watch because they might understand you better are . . .
Abigail's Party, Lost Boys, Walk the Line.
The last CD or vinyl album you bought was . . . (And your most recent downloads include . . .)
The last vinyl I bought was a Nina Simone LP – most recent downloads were For Emma, Forever Ago, Bon Iver and Artisan Guns.
One song, royalties for life, never have to work again. The song by anyone, yourself included, which wouldn't embarrass you in that case would be . . .
This is a massive question but I'm going with... Hyper Ballad by Bjork.
The poster, album cover or piece of art could you live with on your bedroom forever would be . . .
Bon Iver, Bon Iver.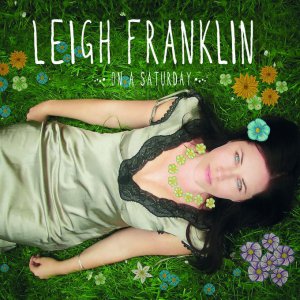 You are allowed just one tattoo, and it is of . . .
Something leafy or flowery!
David Bowie sang, "Five years, that's all we've got . . ." You would spend them where, doing . . .?
Assuming I was at a point in my career to do so and with the cash to go with it, I'd spend six months on tour, six months off in the Greek Islands, travelling, writing, singing, cooking, playing, hanging with friends and family.
And finally, in the nature of press conferences in Japan, "Can you tell me please why this is your best album ever?"
Well, this is my first full album ever – aside from this it's a collection of some great songs, made better by the musicians that have contributed to them. It's been a big song lovefest.