Graham Reid | | 3 min read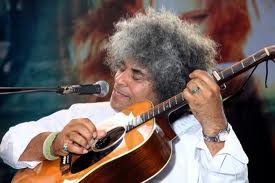 It is over two decades, and perhaps getting close to three, since I first met Paul Ubana Jones and I believe I described him then as a big man with big hair, a big voice and a big guitar sound. And it's still true.
He has been a prolific recording artist (at least half a dozen albums) and he has also toured New Zealand regularly, and made a mark overseas.
He was born in London to a Yorkshire mother and a Nigerian father, and graduated from a London music college where he studied guitar and cello. He set himself up as a solo artist on acoustic guitar and for a while lived in France while touring in Europe and North Africa, and sometimes into Canada and the US.
He moved to New Zealand in the Eighties (I guess I first met him about '87 or '88) and has managed to keep his international profile high by playing festivals and solo gigs. He has opened for Bob Dylan and Patti Smith and toured with Taj Mahal, Keb Mo', Tuck and Patti, Crowded House and Norah Jones.

This month he is out there singing Bob Dylan songs (in a crowded field he still stands out) and the tour dates are below. But before then he answers the Famous Elsewhere Questionnaire.
The first piece of music which really affected you was . . .
Chopin Nocturnes.Our music teacher at school would play a ''nocturne'' at the 9.00am assembly to the whole school. Just watching this tall thin man with classic profile gently and poetically telling via the music "never lose sight of your dreams.''
Your first (possibly embarrassing) role models in music were . . .
The Tiller Girls on 'Sunday Night at the London Palladium with Tommy Cooper. " jus like that!" . .
Lennon or Jagger, Ramones or Nirvana, Madonna or Gaga, Jacko or Jay-Z?
Lennon.100%
If music was denied you, your other career choice would be . . .
Multi.Linguist, for Medicine sans frontiers .
The three songs (yours, or by others) you would love everyone to hear are . .
I'll be seeing You (Ray Charles)
Ich bin der welt abhanden gekommen.(Jessye Norman and The New York Philharmonic.condutor Zubin Mehta
Machine Gun. Jimi Hendrix and The Band of Gypsies, original live recording at The Filmore.1969.(not the re-mastered version-the original version!!)
Any interesting, valuable or just plain strange musical memorabilia at home?
YES!! a special letter i received from Pablo Casals.(Spanish Cellist extra-ordinaire!!) Dated March 1973. I was studying music for three years in London and studying the guitar and cello. After reading Pablo's autobiography, (Joys and Sorrows) I wrote to him and he wrote back a letter on this exquisite piece of embossed paper-with a water mark that is showing the introductory bars to his oratorio: El Pessebre. I have this letter framed and safely in my home.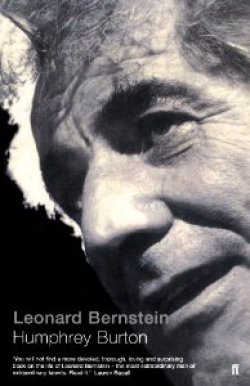 The best book on music or musicians you have read is . . .
That's a hard one!! so for me these two are inseperable:
Leonard Bernstein (by Humphrey Burton) and also at number one, Electric Gypsy: Jimi Hendrix.(by Harry Shapiro)
If you could get on stage with anyone it would be . . . (And you would play?)
Salif Keita and I would play my heart out.
The three films you'd insist anybody watch because they might understand you better are . . .
Tous les matin du Monde- featuring the music of Marin Marais, and Gerard Depardieu.
A Matter of Heart: a documentary on Carl Jung.
Brambly Hedge by Jill Barklem
The last CD or vinyl album you bought was . . . (And your most recent downloads include . . .)
My last CD was: Souad Massi ( CD title: Deb)
One song, royalties for life, never have to work again. The song by anyone, yourself included, which wouldn't embarrass you in that case would be . . .
A Day in the Life: Lennon/McCartney.
The poster, album cover or piece of art could you live with on your bedroom forever would be . . .
Anything by and from William Turner's late period.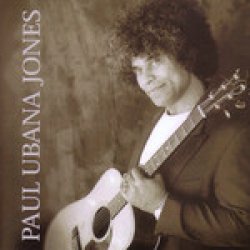 You are allowed just one tattoo, and it is of . . .
An archangel . .
David Bowie sang, "Five years, that's all we've got . . ." You would spend them where, doing . . .?
In a warm place with warm family and warm friends.
And finally, in the nature of press conferences in Japan, "Can you tell me please why this is your best album ever?"
And in the nature of press conferences from Nigeria, "because I want you to buy it!!
UBANA SINGS DYLAN DATES
GANZ( Guitar Assoc NZ) Weds, June19th, 8pm. Ponsonby Cruising Club, Westmere, Auckland
Victoria Cinema Theatre. Friday, June 21st. 8pm. Devonport, Auckland
Marsden Estate. Wiroa Road,Kerikeri Sat. June.22nd.
Hui Bar and Grill. Ohope, Bay of Plenty. Thurs, June 27th. 8pm
The PlayHouse Theatre. Hastings. Friday, June 28th. 8pm.
Tiromoana. 45 Winifred St, Okitu, Gisborne. Sat, June 29th. 8pm.