Graham Reid | | 3 min read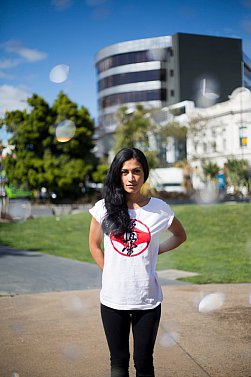 The annual APRA Silver Scroll award acknowledges excellence in songwriting, so at Elsewhere we modified our Famous Elsewhere Questionnaire and tailored it to be specifically about the craft of songwriting for this year's five finalists.
These five were decided by the 10,000 strong APRA membership – all songwriters or composers themselves – who voted for their champion for 2013.
The Silver Scroll award is New Zealand's only peer-voted songwriting award, and is widely considered the most prestigious songwriting award in the country.
Since 1965 the Silver Scroll Award has paid tribute to an impressive list of songwriters, with an honour roll that includes Ray Columbus, Neil Finn, Don McGlashan, Dave Dobbyn, Bic Runga, Chris Knox, Brooke Fraser and The Naked and Famous.
Answers to the Famous Elsewhere Questionnaire by last year's Apra Silver Scroll finalists are here.
Oh, and last year's winner's answers are here.
The 2013 APRA Silver Scroll Awards will be held at Vector Arena in Auckland on Tuesday 15th October, and will be live-streamed via NZ Herald Online.
But as to this year . . . here is Anna Coddington, nominated for her song Bird in Hand -- and details of her tour, and the clip, are below.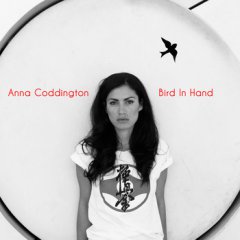 The first song which really affected you was . . .
Wanna Be Starting Something by Michael Jackson (see below)
Your first (possibly embarrassing) role models in music were . . .
I grew up in the 80s so my favourite album of all time was and still is Thriller by Michael Jackson.
The one songwriter you will always listen to, even if they disappointed you previously, is?
Radiohead. They lost me for a little while around Hail To The Thief but then In Rainbows had so many amazing songs and they've stayed strong in my ears since. Reliable.
As songwriters: Lennon-McCartney or Jagger-Richards; kd lang or Katy Perry; Madonna or Michael Jackson; Prince or Pink?
Lennon-McCartney; kd lang (for Constant Craving alone); Michael Jackson; Prince
The three songs (yours, or by others) you would love everyone to hear because they are well crafted are . . .
Walk On By (Burt Bacharach), Heart of Gold (or numerous other Neil Young songs), This Must Be the Place (Naïve Melody) (Talking Heads).
Melody first? Words or phrase first? Simultaneous?
Either can happen first but when they appear together it's the best.
The best book on music or musicians you have read is . . .
This is Your Brain on Music by Daniel Levitin but it's very dense so I haven't finished it yet.
If you could co-write with anyone it would be . . .
My son in 20 years.
The last CD or vinyl album you bought was . . . (And your most recent downloads include . . .)
I actually don't have a CD or record player I can listen to music on at the moment- I listen on my headphones or studio monitors- so I buy from Bandcamp where I can for the better quality downloads. Most recent ones are all my friends! Last night I put a preorder in for Riki Gooch's next album, and have recently bought Tama Waipara and Ladi 6's new albums.
One song, royalties for life, never have to work again. The song by anyone, yourself included, which wouldn't embarrass you would be . . .
No song would embarrass me if the royalties it generated meant I could keep making music without having to stress about money. I hear 'Happy Birthday' is a good earner! Or I'll take that one of Neil Finn's that wins 'Most Played Overseas' every year at the Silver Scrolls. (Every. Single. Year.)
One line (or couplet) from a song – yours or someone else's – which you think is just a stone cold winner is . . .
I'm gonna quote two from the same album (Yoshimi Battles the Pink Robots by the Flaming Lips): "You realise the sun don't go down, it's just an illusion caused by the world spinning round" (from 'Do You Realise')
And "I was waiting on a moment but that moment never came, all the billion other moments were just slipping all away" (from 'Ego Tripping at the Gatees of Hell').
Both are very simple statements about positivity and appreciating your life.
Songwriting: what's the ratio of inspiration/perspiration?
I'm gonna go with 60/40, but I think if an idea is uninspired to begin with one is less inclined to perspire over it.
Ever had a song come to you fully-formed like it dropped into your lap?
Yes. Lots of times.
And finally, in the nature of press conferences in Japan, "Can you tell me please why this is your best song ever?"
Best so far maybe! I think this song is one of those cathartic ones. It was a moment of clarity in a complicated time and is like a clear distillation of a hard but necessary change in my actual life. So I guess it's just honest, and that's always an appealing quality in a song.
ANNA CODDINGTON MAKE YOU MINE TOUR DATES
Wellington: Friday October 1st, Matterhorn
Masterton: Saturday October 5th, King St Live

Napier: Sunday October 6th, Cabana

Wanaka: Thursday October 10th, Federal Diner

Oamaru: Friday October 11th, Penguin Club

Christchurch: Saturday October 12th, Wunderbar