Graham Reid | | 2 min read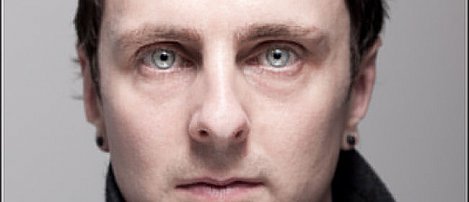 The name of drummer/arranger Reuben Bradley has appeared many times at Elsewhere, but because Elsewhere can't be everywhere we missed one major mention this year. He masterminded, played on and produced the album Mantis; The Music of Drew Menzies which was a tribute to the life and music of the late Menzies and which pulled jazz and classical threads together by employing jazz and string quartets.
Bradley – along with composer John Psathas – did the arrangements for the New Zealand String Quartet, and he brought together Matt Penman (bass), pianist James Illingworth and Roger Manins (sax) to make up the jazz quartet.
The album is one of the three finalists for the 2014 Jazz Album of the Year award (along with Nathan Haines for Vermillion Skies and Phil Broadhurst for Flaubert's Dance), the winner to be announced at the national Jazz festival in Tauranga on April 18, 2014.
This isn't the first time Bradley has been a contender for a Tui, in fact in 2011 he won the award with his album Resonator (reviewed here).
Very timely then for him to answer our Famous Elsewhere Jazz Questionnaire . . .
The first piece of music, jazz or otherwise, which really affected you was . . ?

Lullaby of Birdland – Sarah Vaughn. Roy Haynes plays one of the best 8 bar breaks ever!
When did you first realise this jazz thing was for you?
When I completed the 20 week Foundation Jazz Course at (then) Wgtn Polytechnic
What one piece of music would you play to a 15-year old into rock music to show them, 'This is jazz, and this is how it works'?
Coltrane 'Impressions'
Time travel allows you go back to experience great jazz. You would go to . . ?
Coltrane's live recording session at the Village Vanguard 1961
Which period of Miles Davis' career do you most relate to, and why: the acoustic Fifties; his orchestrated albums with Gil Evans; the fusion of the late Sixties; street funk of the Seventies or the Tutu album and beyond in the Eighties . . .
All of them (except 80s!) The 60's bands really stretched out what was possible, the early 70's bands played a very unique angular funk – sometimes dark, sometimes fusion-y but always exploratively.
Any interesting, valuable or just plain strange musical memorabilia at home?
Some rare Andrew Hill LP's, oh…does a Tui award count ;)
The best book on the jazz life you have read is . . .
Anthony Braxton's 'Forces in Motion' by Lock
If you could get on stage with anyone it would be . . . (And you would play?)
Alive – the Bad Plus, me on drums. Dead – Andrew Hill, drums.
The three films you'd insist anybody watch because they might understand you better are . . .
Star Wars – Empire Strikes back, Bad Boy Bubby, Magma EPOCH 2
The last CD or vinyl album you bought was . . . (And your most recent downloads include . . .)
Kendrick Scott 'Oracle'
One jazz standard you wished you had written . . .
Beautiful Love
The poster, album cover or piece of art could you live with on your bedroom forever would be . . .
Coltrane's Sound album cover
Three non-jazz albums for a desert island would be . . ?
King Crimson – Discipline, Magma – MDK, Heaven & Hell – The Devil You Know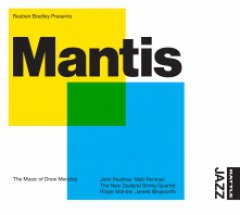 Your dream band of musicians (living or dead) would be . . ?
Coltrane – Sax, Andrew Hill – Piano, Dave Holland – Bass, Christian Vander - Drums
And finally, is there a track on your most recent album you would love people to hear. And, if so, why that one?
Album: Mantis the Music of Drew Menzies.
Song: Meeting at Union Square – because it was a beautiful composition that I could help to shape into a finished work – albeit with the creative majesty of John Psthas.