Graham Reid | | 2 min read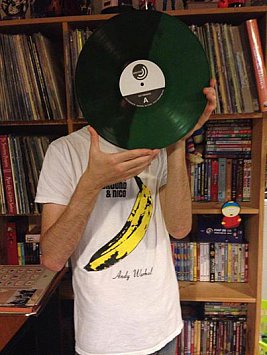 Late last year Auckland band Jackal released their fourth album since 2009 (fourth!) and again offered it as a free download from bandcamp.
Because Elsewhere took a well-earned break around that time, that new album Castle in the Air (also available on limited edition green vinyl) went right by us . . . but the band's drummer Will McGrath is a man of infinite patience and politeness and gently kept reminding us the music was out there.
And so in the fullness of time, as they say, we got around to hearing Castle in the Air which hardly seems to fit into any convenient category as it seems to embrace spooky ambient prog, hard rock, broad sonic landscapes, out-there alt.indie (one song alarmingly like Chris Knox at his dyspeptic peak), funk, brooding soundtracks . . .
Such diversity wouldn't be for everyone (and to be honest as we always are, Elsewhere finds it patchy) but Jackal do have a certain "I don't know what" as the French are fond of saying.
So let's offer them some space here and introduce them by having McGrath answer our Famous Elsewhere Questionnaire . . .
The first piece of music which really affected you was . . .
It would be 'Voodoo Chile - Slight Return' by Hendrix. It blew my mind and still does every time I hear it.
Your first (possibly embarrassing) role models in music were . . .
I got a lot of crap for liking Kiss in high school. But I still think early Kiss is great.
Lennon or Jagger, Ramones or Nirvana, Madonna or Gaga, Jacko or Jay-Z?
Lennon. Ramones by a smidgen. Neither. Jacko.
If music was denied you, your other career choice would be . . .
Shoe Salesman.
The three songs (yours, or by others) you would love everyone to hear are . . .
'The Red Telephone' by Love, 'Androgynous' by The Replacements and 'Big Top' by Jackal.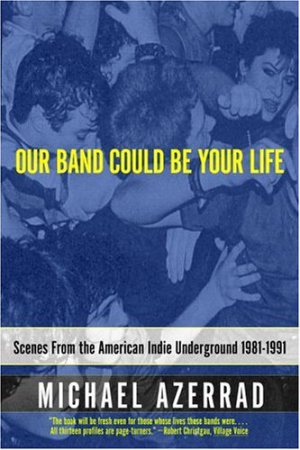 Any interesting, valuable or just plain strange musical memorabilia at home?
I've got a signed snare skin from Kenney Jones which he used on the last tour with The Who.
The best book on music or musicians you have read is . . .
Our Band Could Be Your Life.
If you could get on stage with anyone it would be . . . (And you would play?)
I'd love to play with The Residents. A guy can dream...
The three films you'd insist anybody watch because they might understand you better are . . .
'Down By Law', 'Buffalo 66', 'Hot Rod'
The last CD or vinyl album you bought was . . . (And your most recent downloads include . . .)
I think it was The Jesus Lizard's 'Goat' on vinyl
One song, royalties for life, never have to work again. The song by anyone, yourself included, which wouldn't embarrass you in that case would be . . .
'Into the Void' by Black Sabbath
The poster, album cover or piece of art could you live with on your bedroom forever would be . . .
'You're Living All Over Me' - Dinosaur Jr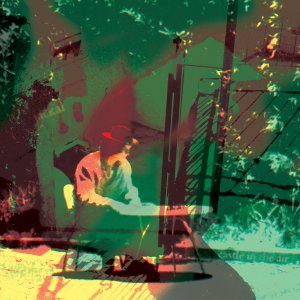 You are allowed just one tattoo, and it is of . . .
My dog Spike
David Bowie sang, "Five years, that's all we've got . . ." You would spend them where, doing . . .?
Probably keep doing what I do now honestly. Just making music and watch 'The Simpsons'
And finally, in the nature of press conferences in Japan, "Can you tell me please why this is your best album ever?"
It's different and original. It sounds like us.