Graham Reid | | 2 min read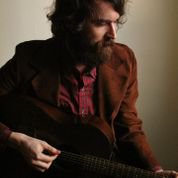 And still they come . . . Musicians are washing up on New Zealand's shores with more regularity than sea weed and empty water bottles these days. But here too comes local contender Arthur Ahbez once again after previous impressive showings. He's a psych-influenced folk-cum-rock guy who delivers a lovely line in dreamy acid-infused pop and Neil Young acoustic ballardy.
At least that's the evidence on his excllent debut album Gold which starts as the former an moves towards the latter at an easy pace. (You can hear it here) where it gets some beautiful embellishment from a band.
Call him acid-folk or nu-folk if you will, he is one worth checking out and (see dates below) some lucky souls will get their chance next week when he plays with his band Superbird.
Before then though he answers our Famous Elsewhere Questionnaire.
The first piece of music which really affected you was . . .
The Star Wars theme song.
Your first (possibly embarrassing) role models in music were . . .
I grew up listening to a lot of surf-punk bands, stuff I heard my brother and sister listening to.
Lennon or Jagger, Ramones or Nirvana, Madonna or Gaga, Jacko or Jay-Z?
Lennon, Ramones, Madonna, Jacko
If music was denied you, your other career choice would be . . .
I'd love to make films.
The three songs (yours, or by others) you would love everyone to hear are . . .
Expecting to Fly (Neil Young), 8 Miles High (The Byrds), Early Morning Rain (Grateful Dead)
Any interesting, valuable or just plain strange musical memorabilia at home?
I've got some mint condition Kenny G records which I think are pretty special…
The best book on music or musicians you have read is . . .
So far Neil Young's biography Shakey takes the cake.
If you could get on stage with anyone it would be . . . (And you would play?)
Back in the day…Some Shakespeare with Catherine Zeta Jones. I would play Romeo.
The three films you'd insist anybody watch because they might understand you better are . . .
Last year in Marienbad (1961), The Man with Two Brains (1983), The Thing (1982)
The last CD or vinyl album you bought was . . . (And your most recent downloads include . . .)
Some early Kinks albums and The Grateful Dead Acid Tests.
One song, royalties for life, never have to work again. The song by anyone, yourself included, which wouldn't embarrass you in that case would be . . .
Ummm..A Groovy Place by Mike Flowers Pops
The poster, album cover or piece of art could you live with on your bedroom forever would be . . .
Blake's Ancient of Days.
You are allowed just one tattoo, and it is of . . .
A topless mermaid? I need to work on my biceps first.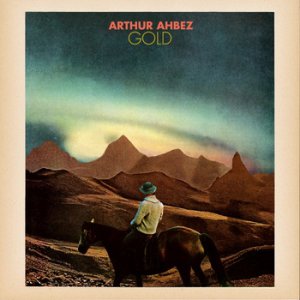 David Bowie sang, "Five years, that's all we've got . . ." You would spend them where, doing . . .?
On a motorbike...everywhere. Europe, The States, you name it.
And finally, in the nature of press conferences in Japan, "Can you tell me please why this is your best album ever?"
Cause I made it all on my own.
ARTHUR AHBEZ TOUR DATES
March 27th at Major Toms, Mount Maunganui
March 29th at Golden Dawn, Auckland