Graham Reid | | 2 min read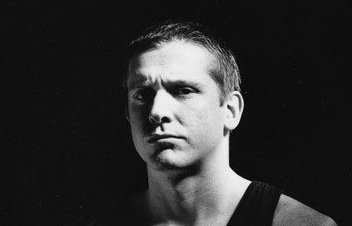 If we judge people by the company they keep or those who admire them, then Ireland's Damien Dempsey is somewhere in the clouds. His fans include Sinead O'Connor and Brian Eno (who have recorded parts for some of his songs), at their invitation he's opened for U2, Bob Dylan, Hothouse Flowers and Morrissey, and his hard-edged songs have won praise in Rolling Stone, Mojo, The Guardian and so on.
He's also recorded with Glen Hansard an Leftfield gave him some backing tracks to write lyrics for, he had a major role in the crime film Between the Canals and has been the subject of documentary (see clip below).
He's an earnest kinda guy and his song It's All Good (with O'Connor) is hardly as uplifting as the title suggests. He sings of hardships (he's known a few himself), has been around a bit (he couch-surfed in New York a few times, lived in London) and has recorded six albums since his 2000 debut They Don't Teach This Shit in School.
He's also won half a dozen Meteor Music Awards (for best folk/traditional act) back home.
But now he's arriving in New Zealand for a short tour (dates below) and his double CD It's All Good; The Best of Damien Dempsey is your pre-tour homework.
Meantime though he joins the long list of those who have answered the Famous Elsewhere Questionnaire.
The first piece of music which really affected you was . . .

whiskey in the jar by thin lizzy,
Your first (possibly embarrassing) role models in music were . . .
phil lynott
Lennon or Jagger, Ramones or Nirvana, Madonna or Gaga, Jacko or Jay-Z?
lennon, nirvana, madonna, jacko
If music was denied you, your other career choice would be . . .
security or youthwork or construction
The three songs (yours, or by others) you would love everyone to hear are . . .
sinead o'connor's dub reggae collection, she's very generous. the famine by sinead o'connor, colors by curtis mayfield, colony by myself
Any interesting, valuable or just plain strange musical memorabilia at home?
--
The best book on music or musicians you have read is . . .
christy moore's autobiography
If you could get on stage with anyone it would be . . . (And you would play?)
jimi hendrix, i'd play a les paul
The three films you'd insist anybody watch because they might understand you better are . . .
adam and paul, the wind that shakes the barley, michael collins
The last CD or vinyl album you bought was . . . (And your most recent downloads include . . .)
archie roach
One song, royalties for life, never have to work again. The song by anyone, yourself included, which wouldn't embarrass you in that case would be . . .
the fairytale of new york,the pogues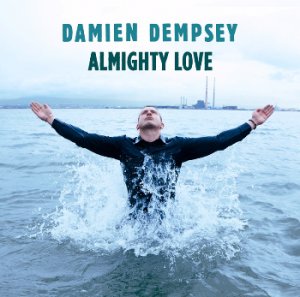 The poster, album cover or piece of art could you live with on your bedroom forever would be . . .
bob marley, legend
You are allowed just one tattoo, and it is of . . .
luke kelly from the dubliners
David Bowie sang, "Five years, that's all we've got . . .." You would spend them where, doing . . .?
touring the world getting folks singing
And finally, in the nature of press conferences in Japan, "Can you tell me please why this is your best album ever?"
it moves people
DAMIEN DEMPSEY TOUR DATES
Saturday 22 March: The San Francisco Bath House , Wellington
Thursday 27 March: Dux Live, Christchurch
Friday 28 March: Coronation Hall, Maori Hill Dunedin
Saturday 29 March: The Jax Munster Inn, Auckland