Graham Reid | | 3 min read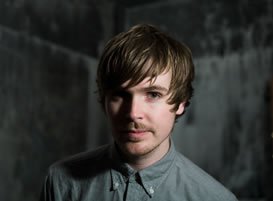 Currently touring on the back of his excellent new album Infinite Life! (dates below, album reviewed here), Grayson Gilmour took time out to answer our Famous Elsewhere Questionnaire . . . and his answers proved as interesting as you might expect.
Gilmour's work over half a dozen albums has stretched to soundtracks and helium-filled pop, (and of course he is part of the band So So Modern). But his new album sets the bar even higher in songs which have a philosophical optimism and emotional uplift which is elevated by his lovely vocals and the clever (but not clever-clever) arrangments.
One of the year's best, Infinite Life! makes you rather excited about his live showings.
Meantime though, let's hear what he has to say for himself . . .
The first piece of music which really affected you was . . .
This would have to be somewhere between Gustav Holst's Mars, the Bringer of War from The Planets, and The Beatles' A Day In The Life from Sgt. Peppers … The Classics for Dad, The Pops for Mum! Quite dark choices I guess! But music like this stuck out to me as a kid.
Your first (possibly embarrassing) role models in music were . . .
Hah, I'd have to say Rage Against The Machine… I got into them around the tender age of 10!
Lennon or Jagger, Ramones or Nirvana, Madonna or Gaga, Jacko or Jay-Z?
Lennon, Nirvana, Madonna & MJ…!
If music was denied you, your other career choice would be . . .
As a kid I wanted to be a Volcanologist, then a Food Scientist later as a teen… maybe there's a career out there for me that combines both?
The three songs (yours, or by others) you would love everyone to hear are . . .
Everyone should put an hour aside to listen to Steve Reich's Music for 18 Musicians ...infuriating for some, enlightening for others… Everyone should listen to Nina Simone, and everyone should, could, can, if they like, listen to my new album, no pressure.
Any interesting, valuable or just plain strange musical memorabilia at home?
Every So So Modern costume that was ever perfomed in? Piles & piles of plain strange.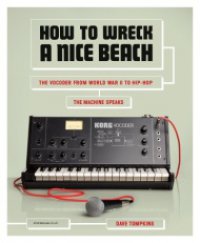 The best book on music or musicians you have read is . . .
I'm getting through How To Wreck A Nice Beach at the moment… Dave Tompkins' book on the evolution of the vocoder. Also, Repeating Ourselves by Robert Fink is a really interesting read, if you're into American Minimalism!
If you could get on stage with anyone it would be . . . (And you would play?)
Johnny Greenwood? Perhaps we could team up to make all the noise in National Anthem.
The three films you'd insist anybody watch because they might understand you better are . . .
Syncedoche, New York (Charlie Kaufman), Fugazi – Instrument (Jem Cohen) & Night On Earth (Jim Jarmusch).
The last CD or vinyl album you bought was . . . (And your most recent downloads include . . .)
Vinyl: Mulatu Astatke & The Heliocentrics – Inspiration Information, Download: Juana Molina – Wed 21.
One song, royalties for life, never have to work again. The song by anyone, yourself included, which wouldn't embarrass you in that case would be . . .
The Chicken Dance. I actually had to record my own version of this for the feature film Shopping… so, I'm choosing this song to justify the existential pain I put myself through while doing that work.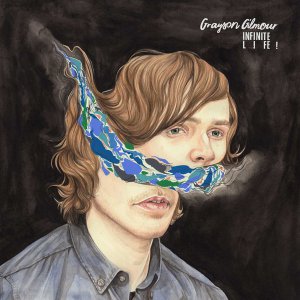 The poster, album cover or piece of art could you live with on your bedroom forever would be . . .
A colour field work by Rothko would do, something that could trick me into thinking it's changing?
David Bowie sang, "Five years, that's all we've got . . ." You would spend them where, doing . . .?
On Yakushima island off the Southern coast of Japan… living off the land! Visited the island a couple years back, would happily disappear there.
And finally, in the nature of press conferences in Japan, "Can you tell me please why this is your best album ever?"
Because I practically went insane working on it!
GRAYSON GILMOUR TOUR
MAR.22 – WELLINGTON, PUPPIES, BAND w/ I.E. Crazy & Grace Aurelia

MAR.28 – WHANGANUI, SPACE MONSTER, SOLO w/ Gains, The Jefferys & HUFF

MAR.29 – PALMERSTON NTH, STOMACH, SOLO w/ Gains, The Jefferys & HUFF

APR.04 – CHRISTCHURCH, DARKROOM, SOLO w/ Ryan Fisherman & Indi

APR.05 – CHRISTCHURCH, DARKROOM, BAND w/ Oslo Accords

APR.11 – AUCKLAND, GOLDEN DAWN, SOLO w/ I.E. Crazy

APR.12 – AUCKLAND, GOLDEN DAWN, BAND w/ Carb on Carb