Graham Reid | | 2 min read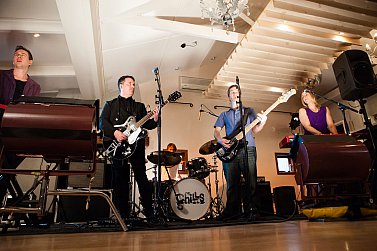 Although it is easy to be flippant about the Chills' constantly changing line-ups during their heyday, that denies the great music which poured from Martin Phillipps' feverishly melodic brain.
As one of the great hopes of the Flying Nun label, they may have faltered from time to time on the career trajectory we might have wished for them, but that takes nothing away from the music, much of it still sounding as fresh and relevant today as it ever did.
When New Zealand launches its first deep-space satellite you'd expect Heavenly Pop Hit to be incuded in the payload.
The Chills have continued to play (and even recorded a new song with all the classic Phillipps' hallmarks, Molten Gold released last year) so it is a pleasure to note they are on a short tour (dates below) . . . and given the long hiatuses they have had, that is perhaps our only excuse for not previously having had Martin Phillipps answer our Famous Elsewhere Questionnaire . . . which we now rectify.
The first piece of music which really affected you was . . .
Ziggy Stardust album
Your first (possibly embarrassing) role models in music were . . .
Black and White Minstrels
Lennon or Jagger, Ramones or Nirvana, Madonna or Gaga, Jacko or Jay-Z?
Lennon, Ramones, Madonna, Michael Jackson
If music was denied you, your other career choice would be . . .
Archeologist
The three songs (yours, or by others) you would love everyone to hear are . . .
Beatles - A Day In The Life.
Lee and Nancy - Some Velvet Morning.
Beach Boys - Cabinessence.
Any interesting, valuable or just plain strange musical memorabilia at home?
Autographs: Glen Campbell, Roky Erickson, Fairport Convention (including Sandy Denny), Madonna, Van Dyke Parks, Iggy Pop, Lou Reed, Jonathan Richman, Talking Heads, Brian Wilson.
and possible kick-drum beater of Suburban Reptiles.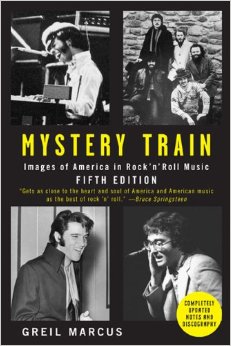 The best book on music or musicians you have read is . . .
Greil Marcus - Mystery Train.
If you could get on stage with anyone it would be . . . (And you would play?)
Velvet Underground - Sister Ray.
The three films you'd insist anybody watch because they might understand you better are . . .
The Night Of The Hunter ( 1955), Head (The Monkees), Donnie Darko.
The last CD or vinyl album you bought was . . . (And your most recent downloads include . . .)
Peter Gutteridge - Pure.
People Get Ready - Physiques.
One song, royalties for life, never have to work again. The song by anyone, yourself included, which wouldn't embarrass you in that case would be . . .
One I have in mind (of two or three possibilities).
The poster, album cover or piece of art could you live with on your bedroom forever would be . . .
Something by Paul Klee.
You are allowed just one tattoo, and it is of . . .
The Spectrum symbol from Captain Scarlet And The Mysterons.
David Bowie sang, "Five years, that's all we've got . . ." You would spend them where, doing . . .?
Traveling the world fast, first class and seeing as much as possible.
And finally, in the nature of press conferences in Japan, "Can you tell me please why this is your best album ever?"
Because it is quality music, not more rubbish for the heap, and it is as honest to the core of my being as I am capable of.
THE CHILLS ON TOUR
The Juice Bar at the Windsor Castle, Auckland. Saturday May 31
Churchills Tavern on Colombo, Christchurch. Sunday June 1
Re:Fuel Bar at the University of Otago, Dunedin. Friday June 6