Graham Reid | | 4 min read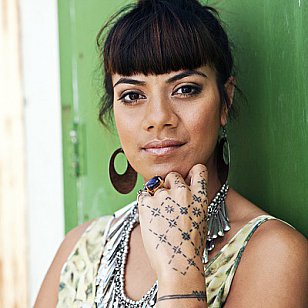 The annual Vodafone New Zealand Music Awards are more than just a night for winners in the various categories, it has become an opportunity to celebrate the growth and diversity of the local music industry . . . and these days its global reach.
It wasn't always like that as I noted in this article recently.
The event is once again at Vector Arena in Auckland, on November 20, tickets from here.
Elsewhere doesn't have any designated "New Zealand music month" but tries to take on as much of our musical diversity on a weekly basis through reviews, interviews and quite often variations of our Famous Elsewhere (songwriter/reggae/etc) Questionnaire.
Today we offer a glimpse of those artists in the Single of the Year category.
The finalists are Broods for Bridges
; David Dallas, Runnin
'; Ladi6, Diamonds; 
Lorde, Team
 and The Naked And Famous for Hearts Like Ours.
Here we offer Ladi6 our Songwriter Questionnaire. The clip of Diamonds is below. Her website is here.
The first song which really affected you was . . .
Probably somewhere over the rainbow while watching Wizard of Oz with my family as a little girl, or it could've been, Edleweiss watching the sound of music..I watched a lot of musical movies when I was young with my mum and sisters.
Your first (possibly embarrassing) role models in music were . . .
Mine aren't embarrassing because my parents listened to very cool music. My mum was into the Supremes, Aretha, Natalie Cole and Motown and my dad listened to Osibisa, Average white band, The Commodores and Motown too..and as one of the youngest of six siblings I was influenced also by whatever my older siblings were listening too at any given time so I was listening to Janet Jackson, (Michael Jackson goes without saying) The Bangles, Duran Duran, MC Hammer, Queen, and all sorts while developing as a kid. One could say my house was one big loud musical haven, you almost were bullied by music growing up in my house!
I would always scrounge around in wardrobes and under beds trying to find hiding places to be quiet in.
The one songwriter you will always listen to, even if they disappointed you previously, is?
Andre 3000 and Thom Yorke.
As songwriters: Lennon-McCartney or Jagger-Richards; kd lang or Katy Perry; Madonna or Michael Jackson; Johnny Cash or Kris Kristofferson?
If I had to choose I'd choose: Lennon-McCartney
The three songs (yours, or by others) you would love everyone to hear because they are well crafted are . . .
God Only Knows - Brian Wilson and Tony Asher
All I've Got To Do - John Lennon
Na Boca Do Sol - Arthur Verocai
(I just wrote down the first three that came to mind, this has really surprised me!)
Melody I suppose? I just love these songs, its emotional more then intellectual.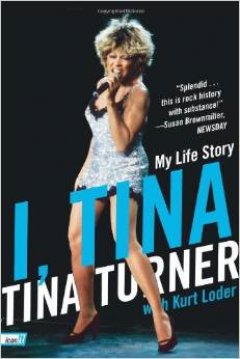 Melody first? Words or phrase first? Simultaneous?
It's a feeling, I don't over analyze music, for me if it moves me, it moves me.
The best book on music or musicians you have read is . . .
I really enjoyed Life by Keith Richards and I,Tina, by Tina Turner.
If you could co-write with anyone it would be . . .
Parks.
The last CD or vinyl album you bought was . . . (And your most recent downloads include . . .)
I bought Flying Lotus's Cosmogramma for Parks birthday on vinyl about 3 or 4 years ago, thats it.
One song, royalties for life, never have to work again. The song by anyone, yourself included, which wouldn't embarrass you would be . . .
I don't really understand this question?? If I got royalites for life, never have to work again off a song, it would not embarrass me, any song would do, my own, somebody elses, it really wouldnt bother me..
One line (or couplet) from a song -- yours or someone else's -- which you think is just a stone cold winner is . . .
'the common denominator, the nigga numerator, never know who the hater niggas cater to your ego.'
Songwriting: what's the ratio of inspiration/perspiration?
hmm..in my experience the good ones are more inspiration, and the perspiration always seems to come from a self imposed deadline that needs meeting-goodthings do come of this, but usually not the best things..in my experience.
Ever had a song come to you fully-formed like it dropped into your lap?
Absolutely, Like Water was like that, it flowed out my pen like a gift from God, and thats part of the reason I never really did like that song much - it felt like cheating.
And finally, finish this couplet in any way you like: " (You are NOT allowed to rhyme that with "meet" however): "Standing at the airport with an empty suitcase at my feet . . ."
a stone in my heart, lodged so deep I cannot breathe.."
NOTE ALSO:
Keep your eyes open for the forthcoming doco on Ladi6's return to Africa which she first visited 16 years ago and inspired her to become a musician.
"My return to Africa was an incredible journey of self-discovery and a chance to pin point where it all began for me. It felt like home and was something that I had previously left in the background of my life," says Ladi6.
"Returning with my family felt like it was a full circle 'aha' moment, realising a part of who I am and why I am that way. Realising that I had a lot of alone time as a teenager and that helped me to really connect with myself, and gave me an opportunity as a teen to discover myself on my own."
When in Africa this September, Ladi6 tracked down Mama and Baba John – two people whom she forged a close friendship with when she was younger. It's a touching moment when Ladi6 learns that her parents helped Mama and Baba to build the house that they still live in today, many years later.
"Reconnecting with Baba and Mama John was such a joy! They played a very big role in our daily lives in Africa. It was very difficult initially for my Mum to get used to the idea that we needed to employ staff, but it also connected us into the way of life back then in Africa.
"While we were on the hunt for Mama and Baba John, everything started to look very familiar to me - the feeling at the time was quite overwhelming! It felt so natural to be back in Tanzania."
You can see a teaser for the doco here. Ladi6 - Back to Africa will be released on November 29.
.