Graham Reid | | 3 min read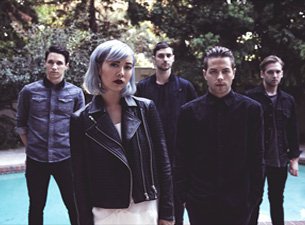 The annual Vodafone New Zealand Music Awards are more than just a night for winners in the various categories, it has become an opportunity to celebrate the growth and diversity of the local music industry . . . and these days its global reach.
It wasn't always like that as I noted in this article recently.
The event is once again at Vector Arena in Auckland, on November 20, tickets from here.
Elsewhere doesn't have any designated "New Zealand music month" but tries to take on as much of our musical diversity on a weekly basis through reviews, interviews and quite often variations of our Famous Elsewhere (songwriter/reggae/etc) Questionnaire.
Today we offer a glimpse of those artists in the Single of the Year category.
The finalists are Broods for Bridges
; David Dallas, Runnin
'; Ladi6, Diamonds; 
Lorde, Team
 and The Naked And Famous for Hearts Like Ours.
Here we offer Thom Powers of The Naked and Famous our Songwriter Questionnaire. The clip of Hearts Like Ours is below, their website is here.
The first song which really affected you was . . .
Tool - Stinkfist. My friend and I (age 9 or 10) would attempt to figure out the lyrics. I think our interpretations of these lyrics affected me more than the actual song.
Your first (possibly embarrassing) role models in music were?
Marilyn Manson. I still have a soft spot for old Brian Warner. I don't feel he's been relevant since the Columbine shootings but I still appreciate how much of America he seemed to piss off in the mid 90's. There are some truly fantastic songs on Antichrist Superstar. Perhaps when I lived in Grey Lynn I was concerned about the arbitrary opinions of the wasters frequenting Whammy Bar. Aside from the song about New York, the new Taylor Swift album is fantastic.
The one songwriter you will always listen to, even if they disappointed you previously, is?
Trent Reznor.
As songwriters: Lennon-McCartney or Jagger-Richards; kd lang or Katy Perry; Madonna or Michael Jackson; Johnny Cash or Kris Kristofferson?
Lennon; I generally prefer miserable people. Katy Perry; I don't think she's more miserable but her music is fantastic and I'd consider marriage. Michael Jackson.
The three songs (yours, or by others) you would love everyone to hear because they are well crafted are . . .
Massive Attack - Angel, Bjork - Joga, Nine Inch Nails - Hurt
Melody first? Words or phrase first? Simultaneous?
Entirely different for every song! Sometimes drums first. One day I will be a drummer in a band. ONE DAY I WILL BE DAVE GROHL.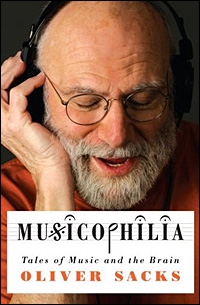 The best book on music or musicians you have read is . . .
Oliver Sacks - Musicophilia.
If you could co-write with anyone it would be . . .
Honestly I'm not sure anymore. I don't think I have any idols or expectations when it comes to music. I'm looking to be surprised. Probably pop writers at this point though.
The last CD or vinyl album you bought was . . . (And your most recent downloads include . . .)
U2 - Songs Of Innocently Intruding Into iTunes Library
One song, royalties for life, never have to work again. The song by anyone, yourself included, which wouldn't embarrass you would be . . .
Smells Like Teen Spirit.
One line (or couple) from a song -- yours or someone else's -- which you think is just a stone cold winner is . . .
"it takes courage to enjoy it
the hardcore and the gentle
big time sensuality"
Songwriting: what's the ratio of inspiration/perspiration?
Sometimes, despite how hard I try, I don't sweat that much on stage. But I just left the coffee shop and checked if there were sweat marks on my butt. I can't plan, gauge or count on sweating.
Ever had a song come to you fully-formed like it dropped into your lap?
Young Blood, The Sun, Girls Like You, Waltz, The Mess.
And finally, finish this couplet in any way you like: "Standing at the airport with an empty suitcase at my feet . . ." (You are NOT allowed to rhyme that with "meet" however)
A plane takes off from Baltimore and touches down on Bourbon Street…
Do-do-n-do-do-n-do
Do-do-n-do-do-n-do
Do-do-n-do-do-n-do
Do-do-n-do-do-n-do
I've been downhearted baby… I've been downhearted baby
Ever since the day we met
Ever since the day we met