Graham Reid | | 3 min read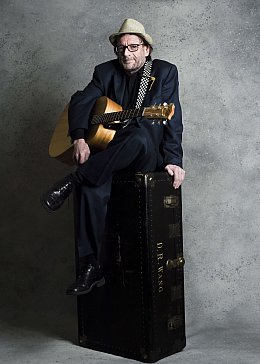 You would have to have lived a very sheltered life in Auckland not to have encountered Otis Mace, the post-punk street singer-songwriter who has become something of a folk hero.
In his time Mace has recorded for Ode, Ripper and Jayrem, opened for Bily Bragg, Violent Femmes, Dead on Arrival and others, has wriiten for films, theatre and dance productions . . .
He's also held down quite a number of jobs here and during a lengthy stint in London (1997 - 2004).
I worked in a toy warehouse, a press clippings agency and audited records for London's Camden Council. Few years back I played a singing pirate at Kelly Tarlton's. 21 days of 15-minute shows, six times a day, below sea-level, with songs that had an ecological theme. Very rewarding work…"
On December 11 he is launching his new EP Balaclava, recorded in London, at the Thirsty Dog in Auckland and it contains a number of his typically surreal songs such as A Song in a Miner Key (about the exploitation of mineral resources) and the sci-fi horror fantasy (in a calypso style) Revenge of the 5000 Tonne Baby.
The title track is about Pussy Riot, in his own way.
Time then - overdue actually -- for Otis Mace to answer our Famous Elsewhere Questionnaire . . .
The first piece of music which really affected you was . . .
The album, Thick As A Brick by Jethro Tull. First record I ever bought and still a fave.
Your first (possibly embarrassing) role models in music were . . .
The Monkees.
Lennon or Jagger, Ramones or Nirvana, Madonna or Gaga, Jacko or Jay-Z?
Lennon, Nirvana, Madonna, Jay-Z
If music was denied you, your other career choice would be . . .
an actor who always played the role of an evil villain in major films.
The three songs (yours, or by others) you would love everyone to hear are . . .
"She Makes Me Feel Better Than Townes Van Zandt" Otis Mace
"The Revenge of the Five-Hundred Thousand Tonne Baby Otis Mace
" Fat Children" Jarvis Cocker
Any interesting, valuable or just plain strange musical memorabilia at home?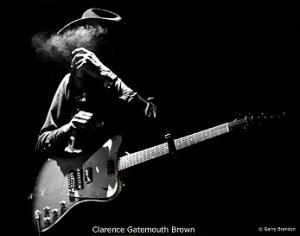 A good couple of shots. Got this framed B&W Photo taken by Garry Brandon in 1988 at The Gluepot. It shows Clarence "Gatemouth" Brown onstage, head obscured by a puff of pot smoke, playing a Gibson with a capo on it.
Saw Little Feat play the Town Hall in ( I think it was )'76. Lowell George was drinking from a hip flask. After the show I grabbed the bottle from where he'd dropped it at the front of the stage, swigged the rest of the whiskey ( a good couple of shots) and kept the bottle.
The best book on music or musicians you have read is . . .
Paul Kelly's " How To Make Gravy"....
If you could get on stage with anyone it would be . . . (And you would play?)
Paul Kelly
The three films you'd insist anybody watch because they might understand you better are . . .
Zombies Dawn of the Dead, Texas Chainsaw Massacre , Naked Lunch.
The last CD or vinyl album you bought was . . . (And your most recent downloads include . . .)
Labretta Suede and the Motel Six - Dirty and Dumb, The Puddle - The Shakespeare Monkey
One song, royalties for life, never have to work again. The song by anyone, yourself included, which wouldn't embarrass you in that case would be . . .
Pumpkins Are Actually Rocks by Otis Mace. That would be just swell.
The poster, album cover or piece of art could you live with on your bedroom forever would be . .
Album cover for Flame Job , The Cramps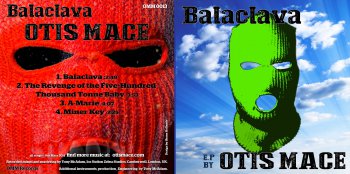 You are allowed just one tattoo, and it is of . . .
a V8 heart with a snake around it. Maybe a skull also.
David Bowie sang, "Five years, that's all we've got . . ." You would spend them where, doing . . .?
Touring in Europe
And finally, in the nature of press conferences in Japan, "Can you tell me please why this is your best album ever?"
They are gradually getting better so the latest is always the best.