Graham Reid | | 1 min read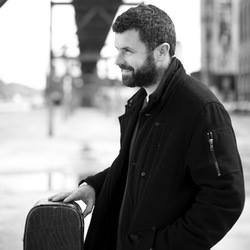 And from out of Cork he comes: singer-songwriter Mick Flannery whose By The Rule album topped the Irish charts within days of its release, and of course was followed by a sell-out tour of Ireland and the UK, as you do.
Flannery is now kicking off a New Zealand tour with compatriot John Spillane, and the pair have previously teamed up for a series of shows taking on the Marquee in Cork and Vicar Street Dublin.
And if you've been to Dublin you'll know what that means.
These are singer-songwriters in the classic tradition . . . so time for Mick to answer the Famous Elsewhere Songwriter Questionnaire . . .
The first song which really affected you was . . .
The Man Who Sold The World, Nirvana version.
Your first (possibly embarrassing) role models in music were . . .
Tom Waits, Bob Dylan
The one songwriter you will always listen to, even if they disappointed you previously, is?
Bob Dylan
As songwriters: Lennon-McCartney or Jagger-Richards; kd lang or Katy Perry; Madonna or Michael Jackson; Johnny Cash or Kris Kristofferson?
All of them are fine by me except the Perry person.
The three songs (yours, or by others) you would love everyone to hear because they are well crafted are . . .
Bob Dylan: To Ramona
Leonard Cohen: The Stranger Song
John Prine: Hello in there.
Melody first? Words or phrase first? Simultaneous?
Usually melody first.
The best book on music or musicians you have read is . . .
Alas, or maybe thankfully I have read none.
If you could co-write with anyone it would be . . .
Bob Dylan
The last CD or vinyl album you bought was . . . (And your most recent downloads include . . .)
John Prine: John Prine
One song, royalties for life, never have to work again. The song by anyone, yourself included, which wouldn't embarrass you would be . . .
Fairytale of New York
One line (or couplet) from a song -- yours or someone else's -- which you think is just a stone cold winner is . . .
Everything passes, everything changes just do what you think you should do,
And someday maybe, who knows baby, I'll come and be crying to you.
Songwriting: what's the ratio of inspiration/perspiration?
For me it it's about 50/50
Ever had a song come to you fully-formed like it dropped into your lap?
Alas no.
And finally, finish this couplet in any way you like: "Standing at the airport with an empty suitcase at my feet . . ." (You are NOT allowed to rhyme that with "meet" however)
My left foot is all corny
My right is made of cheese.
...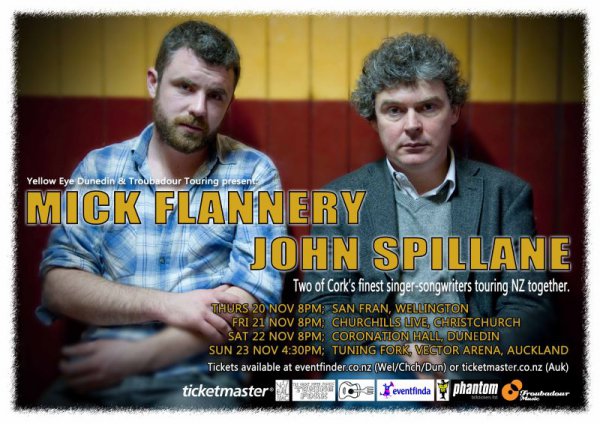 ..