Graham Reid | | 3 min read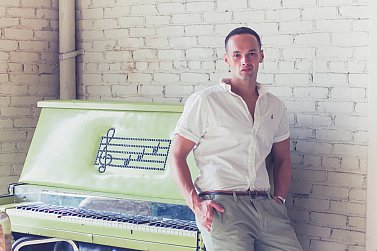 Sammy Johnson is a genuine New Zealand reggae star. His single No Sleep -- which is on his just released debut EP -- topped the local reggae charts and got into the Billboard Top 40 reggae chart. His new single Hey looks like doing just as weill if not better, it is in the US iTunes top 20 this week.
And he's also toured in the US, done dates in Australia and is currently touring New Zealand with Swiss (dates below) in advance of his appearance at the Raggamuffin VIII festival in Auckland on December 13.
Time to let him have his say on the Famous Elsewhere Reggae Questionnaire . . .
The first piece of music which really affected you was . . .
India Arie - Acoustic Soul.. I was so young at the time, but the positive messages in her music really spoke to me.
Your first role models in music were . . .
D'Angelo
Lauryn Hill
Stevie Wonder and Sam Cooke
Lennon or Jagger, Bob Marley or Burning Spear, dancehall or raggamuffin, Michael Jackson or Jay-Z?
Lennon, Bob Marley, ragamuffin and of course Michael
If music was denied you, your other career choice would be . . .
Writing songs for other artists, it was actually my first passion. I started as a backing vocalist in my friend's band. One day she called the band off and I got pushed to the lead lol. So my song writing came second after day one.
The three songs (yours, or by others) you would love everyone to hear are . . .
Distance by Emily King, Take Me - Sammy Johnson EP
Any interesting, valuable or just plain strange musical memorabilia at home?
Back in the day I used to work all access for kinds of different music festivals, I remember one year at big day out I was working the green rooms, one of the green rooms I was cleaning was Lily Allen's room, and she had her own pool table. After cleaning up her room I kept the 8 ball from the table LOL
The best book on reggae music or reggae musicians you have read is . . .
lol. I've never read any reggae books
If you could get on stage with anyone it would be . . . (And you would play?)
It would have to be Amy Winehouse.. (RIP) there was always something unpredictable about her performances, I'd like to say that's one thing I've always tried to put into my live performances.
The three films you'd insist anybody watch because they might understand you better are . . .
The hangover part 1, 2 and three ha-ha
The last CD or vinyl album you bought was . . . (And your most recent downloads include . . .)
The last song I downloaded was.. Kauai EP by Childish Gambino.. I LOVE IT! I'm a big fan of music that is beyond its time! Also I love the mix of slam poetry, soul and hip hop.
One song, royalties for life, never have to work again. The song by anyone, yourself included, which wouldn't embarrass you would be . . .
I found this question the hardest to answer!! Maaaan it would have to be a Sam Cooke song but I can't decide which one.. Sorry ha-ha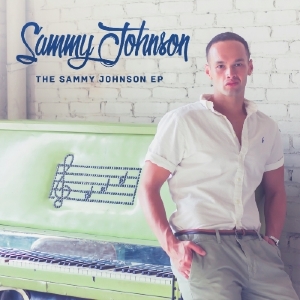 The poster, album cover or piece of art could you live with on your bedroom forever would be . . .
Back to Black Amy Winehouse or The Miseducation of Lauryn Hill.
You are allowed just one reggae box set, and it is . . .
Alton Ellis best of, for sure
David Bowie sang, "Five years, that's all we've got . . ." You would spend them where, doing . . .?
I would spend them on an island making music and soaking up the sun:)
And finally, in the nature of press conferences in Japan, "Can you tell me please why this is your best album ever?"
To me personally this EP is my best work because it's honest, it's about me and my life and people around me. I think as kiwi artists we try so hard to duplicate what's already out there. I'm a firm believer in bringing original art to the table and making a genuine connection with my fans and my people.
Sammy Johnson & Swiss
28th November – Denbigh Hotel – Fielding
29th November – Fitzroy Tavern – Wainuiomata
4th December – Top Shelf Bar – Whakatane
5th December – Kalah Bar – Rotorua