Graham Reid | | 2 min read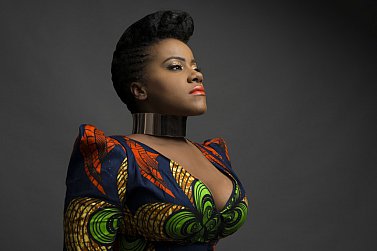 By happy chance, we received a reply from Etana to our Famous Elsewhere Reggae Questionnaire . . . and a year ago she had answered our Famous Elsewhere Questionnaire.
But she's a star and the questions are of course different (and where they are the same it is interesting to compare her answers) so let's give the Jamaican soul-reggae queen another shot at it . . . and anyway she's got a new album out (I Rise) and she's here for the Raggamuffin festival tomorrow.
So then Etana, again . . .
The first piece of music which really affected you was . . .
Whitney Houstoun's 'The Greatest Love of All'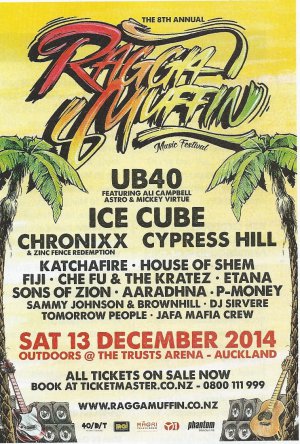 Your first role models in music were . . .
my aunt Grace who has passed away. She was always singing wonderful sons – I never knew the words, but I fell in love with the melodies
John Lennon or Mick Jagger, Bob Marley or Burning Spear, dancehall or raggamuffin, Michael Jackson or Jay-Z
Jagger, Bob Marley, raggamuffin, Michael Jackson or Jay-Z – it's so hard to choose … Michael had a dream, but so did Jay-Z … I just can't choose
If music was denied you, your other career choice would be . . .
a doctor. I did work as a nurse before my singing career
The three songs (yours, or by others) you would love everyone to hear are . . .
My song 'Better Tomorrow'; Ed Sheeran's 'Thinking Out Loud' and my song 'I Rise' from my new album
Any interesting music memorabilia at home?
I have a weird picture of me singing which a fan drew. He just came up to me and said 'I drew this' and he said it was so much passion for his art
The best book on reggae music or reggae musicians you have read is . . .
Roger Steffens and Peter Simon's Reggae Scrapbook – it's filled with photos and interesting bits from the past
If you could get on stage with anyone it would be . . . (And you would play?)
I would bring back my aunt Grace and we would sing the gospel songs she would always sing
The three films you'd insist anybody watch because they might understand you better are . . .
Dawn of the Apes – the beginning is really interesting with Obama singing 'This is just the beginning' – I was watching it when the Ebola virus was big in the news and it really affected me
In Time – with Justin Timberlake in it
Elysium
The last CD or vinyl album you bought was . . . (And your most recent downloads include . . .)
You won't believe this – Ed Sheeran's latest album X. I downloaded it two days ago here in New Zealand. I haven't bought CDs or vinyl for years but my new album is the first album I've had out on vinyl as well
One song, royalties for life, never have to work again. The song by anyone, yourself included, which wouldn't embarrass you would be . . .
We Are The World
The poster, album cover or piece of art could you live with on your bedroom forever would be . . .
one of all my family – I would never take it off the wall
You are allowed just one reggae box set, and it is . . .
50 Years of Reggae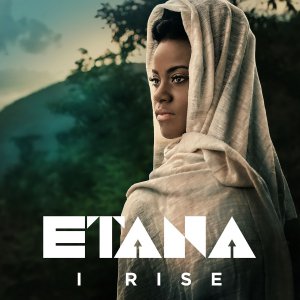 David Bowie sang, "Five years, that's all we've got . . ." You would spend them where, doing . . .?
Singing everywhere I can and taking my kids and my Mum with me. I would just sing sing sing every day
And finally, in the nature of press conferences in Japan, "Can you tell me please why this is your best album ever?"
Y'know I had a really passionate producer – Clive Hunt who would reproduce one song over and over and over again until he got it right