Graham Reid | | 2 min read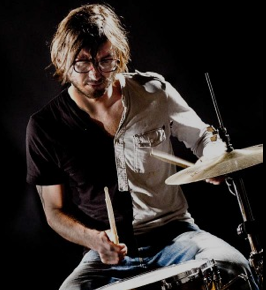 The noisy German duo DYSE -- drummer/singer Jarii Van Gohl and guitarist/singer Andrej Dietrich -- make what one new fan on Facebook described as "maths rock". And that sums it up: disciplined, angular, abrupt stops and starts, rigorously worked out . . .
They make sometimes thrilling racket and at other times edge out into what you might call prog-metal. And for just two people they present a wall of noise that is impressive . . . but also mathematical.
The duo shortly embark on a brief New Zealand tour (dates below) on the back of their current album Das Nation. So we threw our Famous Elsewhere Questionnaire their way drummer Jarii got back to us . . . with some rather unexpected answers.
The first piece of music which really affected you was . . .
Michael Jackson "Thriller"
Your first (possibly embarrassing) role models in music were . . .
Grand Master Flash, Johnny Rotten (Sex Pistols) and Dave Grohl (Nirvana)
Lennon or Jagger, Ramones or Nirvana, Madonna or Gaga, Jacko or Jay-Z?
Lennon! Nirvana! Madonna! Jacko!
If music was denied you, your other career choice would be . . .
tamer or wrestler.
The three songs (yours, or by others) you would love everyone to hear are . . .
Acrnym "Kate says "Aye"", Igor Strawinsky "Sacre de Printemps", Converge "Concubine".
Any interesting, valuable or just plain strange musical memorabilia at home?
France Gall Single "Computer Nr. 3", Formel 1 live at Stahlwerk (a Glam Metal band from German Democratic Republik, DYSE Single "Plaste" (made from steel)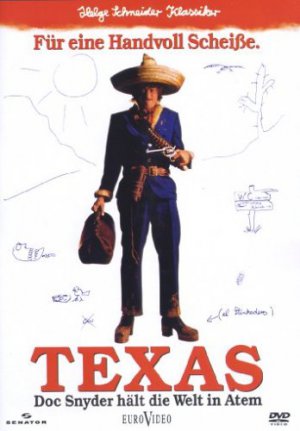 The best book on music or musicians you have read is . . .
"White Line Fever" from Lemmy (Motörhead)
If you could get on stage with anyone it would be . . .
Freddy Mercury and I would play drums.
The three films you'd insist anybody watch because they might understand you better are . . .
Rambo "First Blood", Monty Python "Life of Brian", Helge Schneider "Texas".
The last CD or vinyl album you bought was . . .
XXYYXX "xxyyxx", Modeselektor ("Monkeytown"), Melt Banana "Fetch".
One song, royalties for life, never have to work again. The song by anyone, yourself included, which wouldn't embarrass you in that case would be . . .
"Bombtrack" from Rage Against the Machine.
The poster, album cover or piece of art could you live with on your bedroom forever would be . . .
The cover from the DYSE Single "Houthakkertje".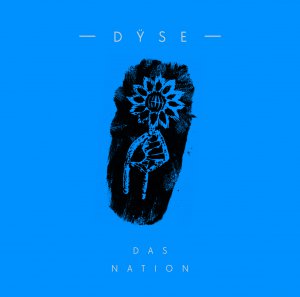 You are allowed just one tattoo, and it is . . . .
A sperm whale.
David Bowie sang, "Five years, that's all we've got . . ." You would spend them where, doing?
Hard to say… I would spent the time in a small studio on the beach in Croatia and invite friends to come over and produce songs with me.
And finally, in the nature of press conferences in Japan, "Can you tell me please why this is your best album ever?"
It´s because the album was dictated by Satan and we were the puppets who played the songs.
DYSE NZ TOUR
Fri 30th January – Yot Club – Raglan Double headline show with Kerretta + support
Sat 31st January – Whammy – Auckland Double headline show with Kerretta + Mothra
Sat 7th February OFF THE RADAR Festival - Te Arai (near Mangawhai)
Tues 10th February - The Cabana – Napier With special guests
Thurs 12th February – The Great Job - Palmerston North With special guests Pussywhippers
Fri 13th February - San Fran – Wellington Spook The Horses Release Show with special guests Gatherer
Sat 14th February - Space Monster – Whanganui With special guests Pussywhippers