Graham Reid | | 3 min read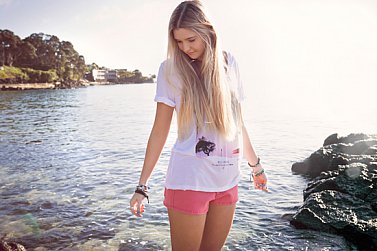 Although 22-year old singer-songwriter Jamie McDell from Auckland (or Raglan if there's good weather) is often characterised as a poster girl for healthy living, the outdoor life and eco-consciousness, it's also worth remembering she is an accomplished songwriter whose debut album Six Strings and a Sailboat won her the Tui for the best pop album of 2013 (and she was nominated for breakthrough artists and best female artist).
It also went gold . . . so rather a lot of people could connect with it.
Her second album Ask Me Anything -- the title of which perhaps reflects her admirable lack of guile -- is released March 27 and she embarks on a national tour (see dates below) in support of it in April.
Produced by Stuart Crichton who has worked with Delta Goodrem and Kylie Minogue, it finds McDell stretching herself into different sounds while not losing the connection to her heartfelt delivery and stories.
In songs like the album's first single Dumb which went to number three on the New Zealand artist's charts (with the youthfully assertive and ironic "I'm just young and dumb") she shows an astute pop sensibility.
Time then for her to answer our Famous Elsewhere Songwriter Questionnaire . . .
The first song which really affected you was . . .
Country Roads by John Denver
Your first (possibly embarrassing) role models in music were . . .
Green Day, True Bliss, Jimmy Buffett, Baby Spice.
The one songwriter you will always listen to, even if they disappointed you previously, is?
Jimmy Buffett, I will always look forward to hearing his stories. Even if the production changes, there's no doubt he writes amazing and adventurous tales. A good story will last forever.
As songwriters: Lennon-McCartney or Jagger-Richards; kd lang or Katy Perry; Madonna or Michael Jackson; Johnny Cash or Kris Kristofferson?
Lennon-McCartney
Kd lang
Michael Jackson
Johnny Cash
The three songs (yours, or by others) you would love everyone to hear because they are well crafted are . . .
John Denver – Annies Song
Jimmy Buffett – Son of a Sailor
Tiny Ruins – Museum
Melody first? Words or phrase first? Simultaneous?
Always comes at the same time. The melody reflects the words.
The best book on music or musicians you have read is . . .
I have to be honest, I haven't read a huge amount of books on music. However I do remember really taking a lot of time to read through Roger Waters 'The Wall' analysis.
If you could co-write with anyone it would be . . .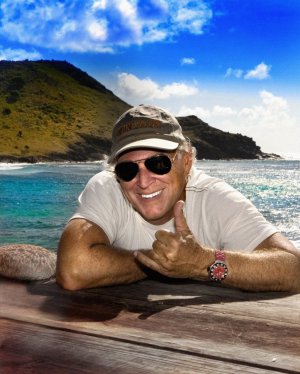 To be honest with you, I do really enjoy just writing by myself. Of course if a session with Jimmy Buffett [right] came up, I'd jump at the chance, I've got so many questions for him!
The last CD or vinyl album you bought was . . . (And your most recent downloads include . . .)
The last CD, was a compilation of old 70s Country songs that I found at a two dollar store. My most recent downloads include, Taylor Swift, Jesse Sheehan, The Growlers, Angus and Julia Stone.
One song, royalties for life, never have to work again. The song by anyone, yourself included, which wouldn't embarrass you would be . . .
Country Roads – John Denver
One line (or couplet) from a song -- yours or someone else's -- which you think is just a stone cold winner is . . .
'To live on the land we must learn from the sea' – John Denver - Calypso
Songwriting: what's the ratio of inspiration/perspiration?
Mostly inspiration! I'm just not the type to dwell on things or take things too seriously so writers block, or a struggle to get things out is usually not so much of an issue. Certainly there are places and times I'll be able to write more frequently and freely than others, but when that's not the case I just try to not stress about it. Have faith and the songs will always come.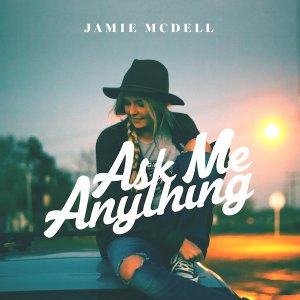 Ever had a song come to you fully-formed like it dropped into your lap?
Actually that often happens, my best songs (I feel) will usually take about ten minutes to get out, start to finish. Usually if a song is taking me more than an hour to finish I'll probably move on from it because I know I'm over thinking too much and the finished product wont be as genuine.
And finally, finish this couplet in any way you like: "Standing at the airport with an empty suitcase at my feet . . ." (You are NOT allowed to rhyme that with "meet" however)
"Knowing that I've got somewhere to go but I can't leave,
chasing every traveller, like a child left at the mall,
scared that I will never know the girl I taught to crawl"