Graham Reid | | 2 min read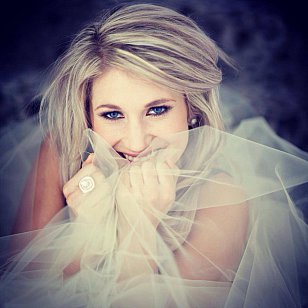 Wanaka-based Jody Direen is the new face and new voice of New Zealand's mainstream (but post-Taylor Swift) country music scene.
Elsewhere spoke to her last year (here) and mentioned at that time her single Loud had gone to number four on the Australian country music charts, and that she had been spotted by Bear Grylls team when singing in Wanaka.
She spent six months in the States signed to Bear Gyrlls Ventures (the only singer on the roster) but is honest enough to admit it didn't work out, but that the experience didn't dampen her enthusians.
Her new album Breaks Out (released this Friday) was recorded in Nashville -- where she has been frequently -- with award-winning producer Jay Tooke.
"The album has been a four-year project," she says. "Nashville is a very inspiring place, I wrote the majority of the material there. I took my time writing the songs because I want people to get to know me through my music. I want to share my journey and my enthusiasm for life and love.
"I want people to dance, laugh and make good memories or draw strength from my music."
So far that seems to be working out just fine: this year she was nominated for the New Oz Artists of the Year award across the Tasman (where she spends time) and has opened for Kenny Rogers.
Time then for her to answer our Famous Elsewhere Songwriter Questionnaire . . .
The first song which really affected you was . . .
Travelling Soldier – The Dixie Chicks
Your first (possibly embarrassing) role models in music were . . .
Johnny Cash/Shania Twain/Dixie Chicks
The one songwriter you will always listen to, even if they disappointed you previously, is?
Miranda Lambert
As songwriters: Lennon-McCartney or Jagger-Richards; kd lang or Katy Perry; Madonna or Michael Jackson; Johnny Cash or Kris Kristofferson?
Lennon, Kd Lang, Michael Jackson, Johnny Cash.
The three songs (yours, or by others) you would love everyone to hear because they are well crafted are . . .
Adrenaline (Me) , Dead Flowers (Miranda Lambert), Me and Your Cigarettes (Miranda Lambert)
Melody first? Words or phrase first? Simultaneous?
Title of a song then melody! Then words……
The best book on music or musicians you have read is . . .
The $150 000 music degree (Rick Barker)
If you could co-write with anyone it would be . . .
Miranda Lambert
The last CD or vinyl album you bought was . . . (And your most recent downloads include . . .)
CD: Jason Aldean (because you cant download his music from iTunes in NZ!)
Digital DL: Love Me Anyway (Ginny Blackmore)
One song, royalties for life, never have to work again. The song by anyone, yourself included, which wouldn't embarrass you would be . . .
Shake it Off – Taylor Swift
One line (or couplet) from a song -- yours or someone else's -- which you think is just a stone cold winner is . . .
"I'm living in a hurricane, but all you can say is ain't it such a nice day"
Songwriting: what's the ratio of inspiration/perspiration?
Haha funny question – I would say 85%:15%
Ever had a song come to you fully-formed like it dropped into your lap?
Yes – "Her Rain" – it was inspired by the hurt I endured after a relationship break up. It remains my most personal song yet!
And finally, finish this couplet in any way you like: "Standing at the airport with an empty suitcase at my feet . . ." (You are NOT allowed to rhyme that with "meet" however)
"covered in midnight rain and cheap champagne "