Graham Reid | | 2 min read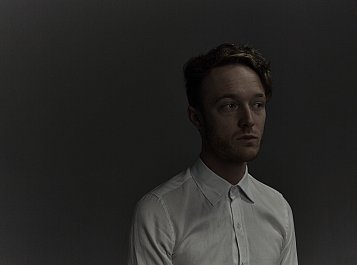 Abraham Kunin is a musician with many hats: He is a member of the Auckland three-piece the Means who parlay a kind of soulful electro-jazz and released their debut EP The Ends 18 months ago, and with singer Esther Stephens (as Esther Stephens and the Means) they've just released their debut self-titled album.
But he's also been in House of Broken Strings, Coach and Junelle, and was the band leader and guitarist for the cabaret production of the songs of Jacques Brel.
One of the stars of that production, Jon Toogood, said this of Kunin: "Abe is by far one of the best guitarists I've worked with and so damn funky for a white boy!"
Among other things he was also house guitarist for The X Factor.
Ahas now written the music and lyrics for the new Bullet Heart Club theatre production of The Deliberate Disappearance of My Friend, Jack Harnett (written by Rochelle Bright) which opens in Auckland soon (See dates below).
This is the same team behind the acclaimed and award-winning cabaret Daffodils and will feature Todd Emerson and a live band.
The story is about one man's search for a mystery woman and how another colleague has access to the seeker's innermost thoughts online . . . And then it gets very dark.
Of course the music parallels all of this.
You can read more about him at his website, but we thought it timely to have Abraham Kunin answer our Famous Elsewhere Songwriter Questionnaire . . .
The first song which really affected you was . . .
Hit The Road Jack- Ray Charles
Your first (possibly embarrassing) role models in music were . . .
Freddie Mercury, Sam Cooke, Prince, Paul Simon, Rage Against The Machine, Goodnight Nurse, The Bleeders,…
The one songwriter you will always listen to, even if they disappointed you previously, is?
Thom Yorke
As songwriters: Lennon-McCartney or Jagger-Richards; kd lang or Katy Perry; Madonna or Michael Jackson; Johnny Cash or Kris Kristofferson?
Lennon-McCartney; call it even due to lack of familiarity; MJ no contest; Johnny Cash, but Kris is cool.
The three songs (yours, or by others) you would love everyone to hear because they are well crafted are . . .
This Must Be The Place - Talking Heads,
I'll Be Seeing You - Irving Kahal, Sammy Fain (Billie Holiday version)
I'm on Fire- Bruce Springsteen
Melody first? Words or phrase first? Simultaneous?
Always different. Maybe they evolve in parallel and meet at different points.
The best book on music or musicians you have read is . . .
Miles: The Autobiography
If you could co-write with anyone it would be . . .
Rick Rubin
The last CD or vinyl album you bought was . . . (And your most recent downloads include . . .)
Vinyl- Roberta Flack and Donny Hathaway
CD - Not sure, it's been a minute.
Recent Downloads - Sun Kil Moon, Electric Wire Hustle, Daedelus, Kendrick Lamar…
One song, royalties for life, never have to work again. The song by anyone, yourself included, which wouldn't embarrass you would be . . .
Billie Jean
One line (or couplet) from a song -- yours or someone else's -- which you think is just a stone cold winner is . . .
"Everything is not enough
And nothin' is too much to bear
Where you've been is good and gone
All you keep's the getting there"
From To Live Is To Fly - Townes Van Zandt
Songwriting: what's the ratio of inspiration/perspiration?
50/50, but its a swinging pendulum.
Ever had a song come to you fully-formed like it dropped into your lap?
Yeah a few times. Usually after grinding away on a different one.
And finally, finish this couplet in any way you like: "Standing at the airport with an empty suitcase at my feet . . ." (You are NOT allowed to rhyme that with "meet" however)
"Standing at the airport, empty suitcase at my feet
Empty as the time you said history won't repeat"
The Deliberate Disappearance of My Friend, Jack Harnett is at Auckland's Q Theatre Loft, July 24 - August 8