Graham Reid | | 2 min read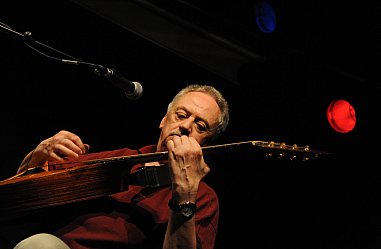 Seamus Cahill (and you can guess he's Irish) is the C in the Irish-Danish ULC Trio who canvas a broad range of folk and traditional styles.
The acclaimed trio come to New Zealand for an extensive tour (see poster below) starting next week so against the clock we invited Cahill to cast his eye over one of our Famous Elsewhere Questionnaires . . .
The first piece of music which really affected you was . . .
Rubber Soul – The Beatles
Your first (possibly embarrassing) role models in music were . . .
It would have to be The Beatles
Lennon or Jagger, Ramones or Nirvana, Madonna or Gaga, Jacko or Jay-Z?
Lennon, Jagger
If music was denied you, your other career choice would be . . .
I reckon a combination of messing with computers and storytelling could be very lucrative!
The three songs (yours, or by others) you would love everyone to hear are . . .
God Only Knows -The Beach Boys, The Blacksmith – Planxty, Walk on By – Burt Bacharach
Any interesting, valuable or just plain strange musical memorabilia at home...
None whatsoever
The best book on music or musicians you have read is . . .
Cannot name one offhand but one I plan to acquire is: One Long Tune: The Life and Music of Lenny Breau
If you could get on stage with anyone . . .
To get to do a song accompanied by Keith Jarrett
The three films you'd insist anybody watch because they might understand you better are . . .
North by Northwest, Chinatown, My Left Foot
The last CD or vinyl album you bought was . . .
"The Gloaming"- Martin Hayes
One song, royalties for life, never have to work again. The song by anyone, yourself included, which wouldn't embarrass you in that case would be . . .
"God Only Knows"
The poster, album cover or piece of art could you live with on your bedroom forever would be . . .
John Coltrane "Blue Train"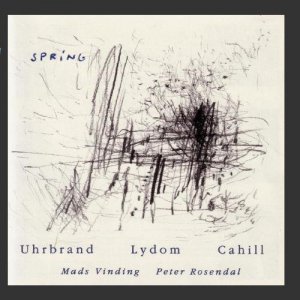 You are allowed just one tattoo, and it is of . . .
Don't do tattoos but if I had to the choice would be George Carlin
David Bowie sang, "Five years, that's all we've got . . ." You would spend them where...
Continue as normal, making music and spending quality time with family and friends
And finally, in the nature of press conferences in Japan, "Can you tell me please why this is your best album ever?"
"The best album I recorded was with the ULC Quintet entitled "Spring" released in 2000. It brought together the best of traditional folk and jazz musicians and was widely acclaimed.