Graham Reid | | 2 min read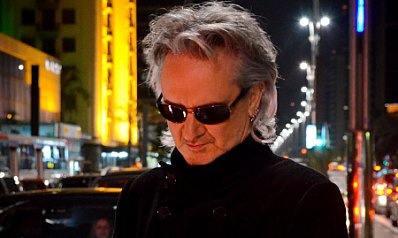 You have to tip your hat to the Mission fronted by Wayne Hussey (formerly of Dead or Alive with Pete Burns and then the Sisters of Mercy). They emerged out of Britain's Goth cult and – despite line-up changes and a few periods of inactivity – they are still with us, 30 years on.
And their forthcoming album Another Fall From Grace (with guest Gary Numan, released September 30 in advance of New Zealand dates, see below) is their 11th studio album.
Theirs has been a long and interesting journey – side-projects and semi-retirements for Hussey – which has seen them regulars on the British and European festival circuits, and also bringing a hedonistic element into British rock in the post-punk era.
So hats off to the Mission, and timely with the tour and album to have Wayne Hussey answer our Famous Elsewhere Songwriter Questionnaire . . . and how conservative some of his musical taste seems to be?
The first song which really affected you was . . .
My Sweet Lord by George Harrison
Your first (possibly embarrassing) role models in music were . . .
Marc Bolan
The one songwriter you will always listen to, even if they disappointed you previously, is?
Bob Dylan
As songwriters: Lennon-McCartney or Jagger-Richards; kd lang or Katy Perry; Madonna or Michael Jackson; Johnny Cash or Kris Kristofferson?
Lennon-MCCartney, KD Lang, Madonna, & Johnny Cash
The three songs (yours, or by others) you would love everyone to hear because they are well crafted are . . .
God Only Knows by the Beach Boys, You'll Never Walk Alone by Gerry & The Pacemakers, and My Funny Valentine by Frank Sinatra
Melody first? Words or phrase first? Simultaneous?
No set routine, whatever comes first. Don't fight it, feel it.
The best book on music or musicians you have read is . . .
Head On by Julian Cope
If you could co-write with anyone it would be . . .
Massive Attack
The last CD or vinyl album you bought was . . . (And your most recent downloads include . . .)
Adore Life by Savages, Black Star by Bowie, and last download was Suicide's 1st album.
One song, royalties for life, never have to work again. The song by anyone, yourself included, which wouldn't embarrass you would be . . .
You'll Never Walk Alone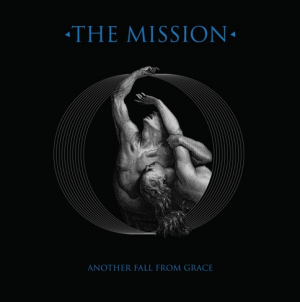 One line (or couplet) from a song -- yours or someone else's -- which you think is just a stone cold winner is . . .
Yellow matter custard dripping from a dead dog's eye, crabalocker fishwife pornagraphic priestess, boy, you've been a naughty girl you let your knickers down
Songwriting: what's the ratio of inspiration/perspiration?
70-30%
Ever had a song come to you fully-formed like it dropped into your lap?
Not a whole song but definitely parts and arrangements.
And finally, finish this couplet in any way you like: "Standing at the airport with an empty suitcase at my feet . . ." (You are NOT allowed to rhyme that with "meet" however)
My man is checking me in, hope he gets me a window seat
THE MISSION NEW ZEALAND DATES
Friday 18th November, Bodega, Wellington
Saturday 19th November, Powerstation, Auckland