Graham Reid | | 2 min read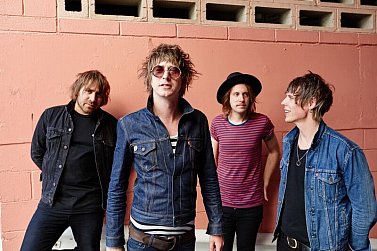 Further down in this interview, Elliott Hammond of Australia's Delta Riggs describes himself as "a peculiar dude".
He's not really but his musical tastes to reflect a rare openness (Harry Connick Jnr to Iggy Pop) . . . and that is reflected in Delta Riggs' enjoyable and sometimes witty guitar-driven funk rock.
Their recent album Active Galactic is an unapologetic meltdown of indie rock with disco and funk grooves . . . and a smattering of British trip-hop. It is chockful of should-be hits.
So let's let Hammond speak for himself . . .
The first piece of music, which really affected you was . . .
Love Me Do by The Beatles. I was sitting in the back of the car and we were driving my brother to boarding school cos he'd been naughty too many times. That song just hit me I was like 5. I'm more of a Stones guy myself though.
Your first (possibly embarrassing) role models in music were . . .
I still back all 4:
Shaggy
Michael Jackson
Freddie Mercury
Harry Connick Jnr (I actually made my dad drive me to a mall to get the She album signed by him. Have you heard that album??? Its fire.
Lennon or Jagger, Ramones or Nirvana, Madonna or Gaga, Jacko or Jay-Z?
Jagger.
Ramones.
Madonna.
Jacko
If music was denied you, your other career choice would be . . .
I sold hats for a while it was real good. You wear a suit, you climb up ladders and shit. Steam hats. What's not to like?
The three songs (yours, or by others) you would love everyone to hear are . . .
May You Never - John Martyn
Joe Slam & the funky spaceship - Harry Connick Jnr (yeh yeh, not slamming it down your throat but give it a try c'mon)
Mary - The Delta Riggs
Any interesting, valuable or just plain strange musical memorabilia at home...
I've got a signed framed album poster of the Thrills 'So much for the city' It was a gift from a friend in A & R that knew I loved them.
A shot of Iggy Pop by famed Australian photographer Simon Lekias that I still haven't gotten framed.
The best book on music or musicians you have read is . . .
Across the Great Divide, the official biography on 'The Band'
If you could get on stage with anyone it would be?
Too hard to say. I once had a jam with Lenny Kravitz, John Paul Jones, Andrew Stockdale & Seasick Steve. That was a bit of a tearer.
The three films you'd insist anybody watch because they might understand you better are . . .
White Men Can't Jump
Withnail & I
What we do in the Shadows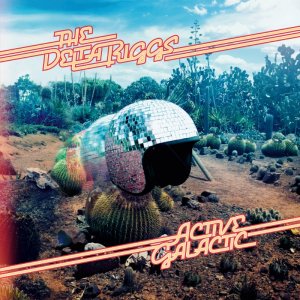 The last CD or vinyl album you bought was . . . (And your most recent downloads include...)
The last vinyl was this nuts Afro Cuban compilation double vinyl that I havent even listened to yet but bought it from a barber shop down the road.
Recent downloads. Chinese Man
One song, royalties for life, never have to work again. The song by anyone, yourself included, which wouldn't embarrass you in that case would be . . . Supersonic Casualties
The poster, album cover or piece of art could you live with on your bedroom forever would be . . .
Queen - News of the World. (peculiar huh. Well I'm a peculiar dude)
You are allowed just one tattoo, and it is of . . .
A blotched up colourful papermache horse mouth jawed open beaming out a geometrical laser reformation of the colour 9.
David Bowie sang, "Five years, that's all we've got . . ." You would spend them where and doing what?
In a studio playing music with my friends staying up till the suns up and going swimming then having cocktails and dumplings.