Graham Reid | | 3 min read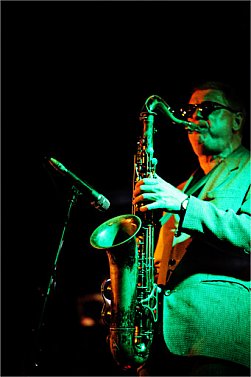 Saxophonist Andy Sugg is Melbourne-based and touring regularly across Australia and to Europe and the US. But he hasn't made it to New Zealand . . . yet.
In April he brings his band here to promote his new CD Wednesday's at M's (dates and venues below) which was recorded in New York last year with some expats and New Yorkers, including drummer Nate Wood (Snarky Puppy) and pianist Sean Wayland (ex Allan Holdsworth bands).
In his career he has explored avant-garde and post-bop styles and has written on jazz for London's Times Literary Supplement and Australian journals.
His book The Influence of John Coltrane on Improvising Saxophonists (Edwin Mellen Press: New York and Wales), was praised by leading US jazz scholars Professors Lewis Porter and David Demsey, the latter describing it as "an analytical masterpiece." Andy was a consultant for Chasing Trane: The John Coltrane Documentary, the first feature-length film of its kind, directed by John Scheinfeld (Crew Neck Productions – Los Angeles).
Time then for Andy to answer our Famous Elsewhere Jazz Questionnaire . . .
The first piece of music, jazz or otherwise, which really affected you was . . ?
The absolute FIRST piece was probably a nursery rhyme! But I'm gonna say Stairway to Heaven. I saw Led Zep do it when they toured Australia in the early '70s. OMG – I'll never forget it; changed my life!
When did you first realise this jazz thing was for you?
I'd listened to and liked jazz from an early age, but it became "my thing" when I heard Coltrane. I was 17 or 18. The album was "A Love Supreme." That was it; it was all over for me – that's what I had to do.
What one piece of music would you play to a 15-year old into rock music to show them, 'This is jazz, and this is how it works'?
Miles Davis' "Tutu" - amazing, genre-bending music. Nothing quite like it, then or now.
Time travel allows you go back to experience great jazz. You would go to . . ?
It wouldn't be that far back! 1984 and the Montreux Jazz Festival, where Mike Brecker is playing with Steps Ahead. Peter Erskine is drumming. Mike is at the top of his game. The band is killing!
Which period of Miles Davis' career do you most relate to, and why: the acoustic Fifties; his orchestrated albums with Gil Evans; the acoustic bands, the fusion of the late Sixties; street funk of the Seventies or the Tutu album and beyond in the Eighties . . .
Hmm. I relate to all of it. But if I had to have only one period it would be the early electric stuff. Bitches Brew, In a Silent Way, On the Corner. Amazing, groundbreaking stuff. Miles is so abstract. It's so smart! There's so much going on in his head! Wow! So far ahead of its (and our) time!!
Any interesting, valuable or just plain strange musical memorabilia at home?
I have a hanky with a hand-written Mozart score printed on it. I use it to cover my computer monitor – I just can't bring myself to blow my nose with it!!
The best book on the jazz life you have read is . . .
The first book on the jazz life I read was Ross Russell's Bird Lives. Unfortunately this was total crap! Writers trying to tell the jazz life invariable get it wrong. I've never read a good book on the life of a musician!
If you could get on stage with anyone it would be . . . (And you would play?)
Kurt Rosenwinkel, and I would play Stella by Starlight.
The three films you'd insist anybody watch because they might understand you better are . . .
Blade Runner, Keep On Keepin' On and The Body Guard, but don't ask me why!
The last CD or vinyl album you bought was . . . (And your most recent downloads include . . .)
I just bought Paul Motion's Electric Bebop Band from 1996, "Flight of the Blue Jay" … An actual physical CD!!
One jazz standard you wished you had written . . .
My One and Only Love – awesome ballad that tells a great story!
The poster, album cover or piece of art could you live with on your bedroom forever would be . . .
A graffito from the East Side Gallery in Berlin ( a part of the old Berlin Wall). It's an overlayed line outline of a face, sprayed from a can. I used it as the cover art of my album "The Berlin Session".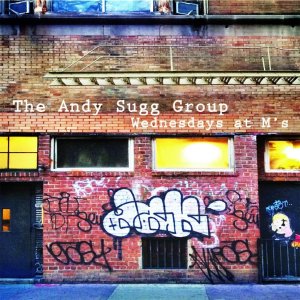 Three non-jazz albums for a desert island would be . . ?
"Led Zeppelin 4", Joni Mitchell "Miles of Aisles", David Bowie "Low"
Your dream band of musicians (living or dead) would be . . ?
Dave Liebman (sax), Herbie Hancock (Keys) Marcus Millar (bass) Kurt Rosenwinkel (guitar), Brian Blade (drums)
And finally, is there a track on your most recent album you would love people to hear. And, if so, why that one?
I like Hemispheric II. It's different from anything I've done before, and it creates a mood that I like – thoughtful, calm, simple … it shows off the lyrical side of the saxophone.
.