Graham Reid | | 2 min read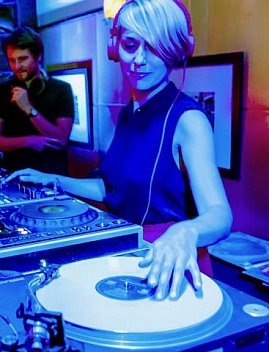 Kornelia Binicewicz came to our attention as the smart curator behind the excellent Uzelli Psychedelic Anadolu collection which brought together out-there Turkish rock and folk from a decade starting in the mid Seventies.
It was music the like of which we hadn't heard before.
When we did a web search her equally excellent website Ladies on Record; 60s and 70s Female Music came up. It covers women artists in what we from this distance might call "world music" (Hungary, Turkey, Israel etc).
Binicewicz is a DJ in her native Poland, a writer, curates film festivals, was the programme manager of the Jewish Culture Festival in Krakow, and looks deeply at the connection between music and cultures.
We recommend the Uzelli album and her fascinating website. And check out the free listening on her soundcloud page.
And here let her answer one of our questionnaires . . .
The first piece of music which really affected you was . . .
Jane Birkin et Serge Gainsbourg - Je T'aime
I was 10 years old and used to listen Top 10 on Polish Radio every Sunday evening. The list always finished with the song.
Your first (possibly embarrassing) role models in music were . . .
MC Hammer. I adored him. I established school dance group that was performing MC Hammer's song and dancing like him. My mom brought me and my friends golden and silver ali baba trousers from Turkey to make us look more … gangsta and we were making a show!
Lennon or Jagger, Ramones or Nirvana, Madonna or Gaga, Jacko or Jay-Z?
Lennon, Ramones, Madonna.
If music was denied you, your other career choice would be . . .
My work is inbetween music and anthropology. From the basics, I am anthropologist and this is who I would be if I was in involved in music. I would choose another way of expressing and exploring beauty, culture and history.
The three songs (yours, or by others) you would love everyone to hear are . . .
Morena y Clara - No llores mas
Fayrouz with Rahbani Brothers - Sa'alouni Al Nas
Rüçhan Çamay - Çocukluğum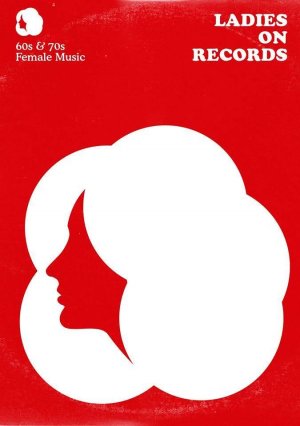 Any interesting, valuable or just plain strange musical memorabilia at home...
Classics – Pink Floyd, The Beatles, Polish big beat from late 60s and 70s – Czerwone Gitary, Niebiesko – Czarni, Polanie.
The best book on music or musicians you have read is . . .
Glenn Gould, czyli sztuka fugi by Stefan Rieger – a monography of Glen Gould, the most exraordinary pianist of the 20th century.
If you could get on stage with anyone it would be?
Fairuz
Nina Simone
The three films you'd insist anybody watch because they might understand you better are . . .
Le mari de la coiffeuse by Patrice Leconte (1990)
Tous les matins du monde by Alain Corneau (1991)
Habla con Ella by Pedro Almodovar (2002)
The last CD or vinyl album you bought was . . . (And your most recent downloads include...)
V.A. Synthesise The Soul: Astro-Atlantic Hypnotica From The Cape Verde Islands 1973-1988
The poster, album cover or piece of art could you live with on your bedroom forever would be . . .
Too many covers are perfect. That is why I have a shelf with super beautiful covers over my bed.
You are allowed just one tattoo, and it is of . . .
A piece of grass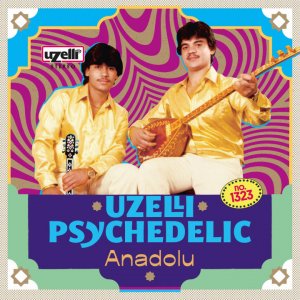 David Bowie sang, "Five years, that's all we've got . . ." You would spend them where and doing what?
I would dig in women singers records in countries like Lebanon, Brazil, Georgia, Azerbeijan, meet artists, write texts and release the albums and create compilations again as my own label Ladies on Records.
And finally, in the nature of press conferences in Japan, "Can you tell me please why this is your best album ever?"
This doesn't work too direct with me, but… As not an artist itself but a curator I claim that this [Uzelli compilation] is the best album as comes from the deep and profound selection of the best music I was digging in now.