Graham Reid | | 3 min read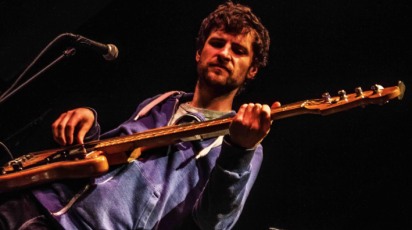 Few jazz groups today command the massive audience which Snarky Puppy have. Many of their pieces have multiple million plays on Spotify.
The Grammy-grabbing collective – which picked up best r'n'b performance in 2014 and best contemporary instrumental album the following year for Sylva which was a collaboration with the Holland's Metropole Orchestra – can call on a roster of more than 20 players.
And they need to because their in-demand musicians have to disappear off for sessions with the likes of Kendrick Lamar, Erykah Badu, act as producers (Salif Keita, Kirk Franklin) or have solo careers which run parallel.
Founded more than a decade ago by bassist Michael League in Texas, the group initially worked in and around Dallas and brought gospel, r'n'b and funk into their orbit. They are often described as fusion, but that doesn't really account for the breadth of their influences which reach beyond jazz and rock and into world music, hip-hop and so on.
A previous show at last year's Wellington Festival sold out so they return, this time to play Auckland's Powerstation on Thursday April 6, with an after-match function at Neck of the Woods on K Rd. (Tickets for the show are at Ticketmaster, for Neck of the Woods at Eventfinda)
They come here on the back of last year's Culcha Vulcha album so we thought Michael League should be offered our Famous Elsewhere Jazz Questionnaire . . .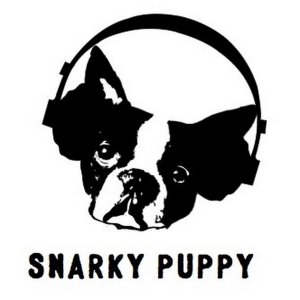 The first piece of music, jazz or otherwise, which really affected you was . . ?
Norwegian Wood by The Beatles.
When did you first realise this jazz thing was for you?
When I fell in love with Oscar Peterson's live album at the Blue Note.
What one piece of music would you play to a 15-year old into rock music to show them, 'This is jazz, and this is how it works'?
The same piece I'd play to anyone: "Driftin'" by Herbie Hancock. I feel like the whole history of jazz is in this track.
Time travel allows you go back to experience great jazz. You would go to . . ?
Louis Armstrong's Hot Seven. Anywhere, any show.
Which period of Miles Davis' career do you most relate to, and why: the acoustic Fifties; his orchestrated albums with Gil Evans; the acoustic bands, the fusion of the late Sixties; street funk of the Seventies or the Tutu album and beyond in the Eighties . . .
The cool era, I would think. I love the simplicity, ease of communication, and melodicism of it all. There's a reason why Kind of Blue is most people's gateway into jazz.
Any interesting, valuable or just plain strange musical memorabilia at home?
I have recordings and email transcripts of famous musicians being jerks. I kind of collect them. It's hilarious to me, and also a reminder that no matter how respected or successful or famous you are, you never have an excuse to
The best book on the jazz life you have read is . . .
Louis Armstrong's autobiography.
If you could get on stage with anyone it would be . . . (And you would play?)
Louis Armstrong and Ella Fitzgerald. "Why Can't We Be Friends."
The three films you'd insist anybody watch because they might understand you better are . . .
Vertigo, Edward Scissorhands, The Big Lebowski.
The last CD or vinyl album you bought was . . . (And your most recent downloads include . . .)
Hector Lavoe - La Voz.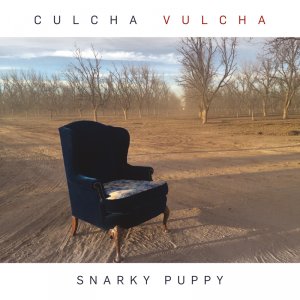 One jazz standard you wished you had written . . .
"Save Your Love For Me."
The poster, album cover or piece of art could you live with on your bedroom forever would be . . .
Dali's "The Rose."
Three non-jazz albums for a desert island would be . . ?
Firebird Suite (Stravinsky), OK Computer (Radiohead), The Song Remains The Same (Led Zeppelin).
Your dream band of musicians (living or dead) would be . . ?
Can I just sub myself into Led Zeppelin? John Paul Jones can play organ, right?
And finally, is there a track on your most recent album you would love people to hear. And, if so, why that one?
Maybe "Big Ugly." It's weird, and patient.