Graham Reid | | 4 min read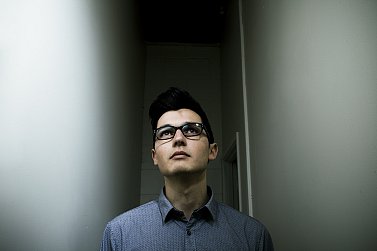 Composer/producer Levi Patel has just released one of New Zealand's most beautiful and sophisticated debut albums with Affinity.
After two EPs – Forms three years ago, and Of Sleep And Time in 2015, their titles hinting at their dreamlike ambient qualities – his debut album incorporates acoustic instruments alongside his signature synth and electronica sound.
The result is a textured, layered and very moving collection of pieces which lend themselves to gentle cinematic interpretation. The cinema of the mind as much as any actual visualisation . . . although that has already happened because one piece Since Last Letters was commissioned for a doco about the Sewol ferry sinking in South Korea in 2014.
Elsewhere is quite smitten by the Affinity album (see the review here) so check that out and read Patel's answers to our Famous Elsewhere Producers Questionnaire . . .
The song where you really first heard the production was . .. .
'Part 6' from Rhian Sheehan's album 'Standing in Silence'. I first heard it when I was in school, and hearing the intricate production on this track really opened my eyes to a whole new part of music.
Ever bought an album for the producer rather than the artist? If so which?
I was researching some of my favourite albums, including my favourite Sigur Rós album,
and discovered that a common thread in many of them was the producer Alex Somers. That's what led me to buy 'Nepenthe' by Julianna Barwick, a beautiful ambient vocal-based album.
The one producer you will always listen to, even if they disappointed you previously, is?
Following from above, it would be Alex Somers. He's yet to disappoint me, he always brings the same emotional magic to anything he touches.
As producers: George Martin or Joe Meek; Phil Spector or Rick Rubin; Quincy Jones or Dr Dre; Brian Eno or Nigel Godrich?
I should really listen to more classic albums. I'll go for George Martin, Phil Spector, Quincy Jones… and the last one is really tough because both have worked on some of my favourite albums, but I will have to say Brian Eno.
The three songs (yours, or by others) you would love everyone to hear because they so well produced are . . .
'Reminiscence' by Ólafur Arnalds & Alice Sara Ott, a recomposition of a Chopin piece. It perfectly balances light, delicate yet imperfect sounds with a deep and gentle warmth.

'Night Channels' by Foxing. The intensity of this song doesn't hit you in the face, instead it builds from underneath and lifts you up with it, surrounding you with a powerful tension between beauty and angst.

'All I Need' by Radiohead. Every moment of this song is a masterpiece.
The recording studio you'd most like to visit just to get the vibe would be . . .?
Sundlaugin, a converted swimming pool owned by Sigur Rós in a quiet part of Iceland. They seem to embrace taking their time, experimenting, and enjoying the environment. The recordings that come out of there also sound incredible, of course.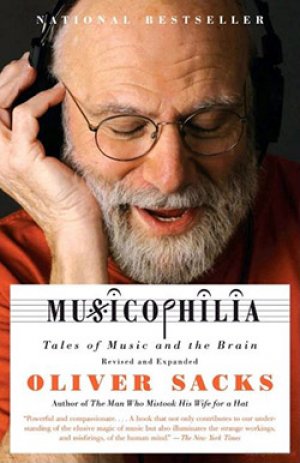 The best book on music or musicians you have read is . . .
One of the most fascinating books I've read is Musicophilia by the late neuroscientist and writer Oliver Sacks. He explores the relationship between music and the brain through some truly unusual and enlightening cases.
If you could co-produce with anyone it would be . . .
This is making me realise my obsession with him, but Alex Somers. His work really does speak to me more than anything else I've heard.
The last CD or vinyl album you bought was . . . (And your most recent downloads include . . .)
I don't often buy physical albums but the last vinyl record I bought was 'Stories from Elsewhere' by Rhian Sheehan. My latest digital purchases were a stunning ambient electronic EP by Pentu called 'Canto', an incredible modern classical EP from Benjamin Gustafsson, and the beautiful new album by one of my favourite songwriters Lydia Cole.
One song, royalties for life, never have to work again. The song by anyone, yourself included, which wouldn't embarrass you would be . . .
It would have to be Clint Mansell's main theme from 'Requiem for a Dream'. His soundtracks to that film and 'The Fountain' first sparked my interest in film music, plus the royalties from its use in every second movie trailer must be pretty sweet.
Analogue or digital; vinyl, CD or streaming?
Analogue definitely has its place, but I mostly go for high quality digital. Most of my listening these days is through streaming or Bandcamp downloads.
Production on a daily basis: What's the ratio of inspiration/perspiration?
I would say it's about 10:90 for me. I experience what my sister calls the 'three day cycle' of extreme inspiration, running out of ideas, and eventually pushing through to repeat the cycle again! I try to keep both creative and more technical work going simultaneously to make sure I can keep progressing on something even when I'm struggling for creative inspiration.
Ever woken up hearing the sound of a song fully-formed in your head? If so which one?
I wish this would happen to me! I sometimes wake up with short patterns in my head, which I always record on my phone as soon as I wake up, but nothing fully-formed or even useful most of the time.
And finally, what do you as a producer bring to an artist which you believe can be your unique contribution?
I think that my strength when producing songs is in crafting a sound palette and sonic environment that enhance the emotions and meaning. My own music is all instrumental and I feel that it enables me to add something special when it comes to the arrangement and sound design in a song.
I also believe in taking an honest approach to production, simply working to adapt the song until it feels good to me and to the artist and not thinking too much about what other people will like. Aside from being the most fun, I find that this approach leads to the most impactful results in the end.