Graham Reid | | 2 min read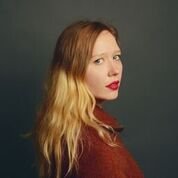 When Australian singer-songwriter Julia Jacklin plays Auckland's Tuning Fork on May 27 it will be like a homecoming.
Jacklin was a key attraction at Auckland's Laneway Festival earlier in the year and her debut album Don't Let the Kids Win was recorded at the Sitting Room studio in Lyttelton with Ben Edwards who has also produced for Marlon Williams with whom Jacklin has toured.
One of the breakout stars in her homeland last year, Jacklin has played SXSW and other international festivals (and did a sell-out tour in the UK in February and March) and brings an interesting background to the stage.
Growing up in the Blue Mountains, the now 25-year old was originally inspired by Britney Spears and Avril Lavigne (her tastes currently run to Fiona Apple and Angel Olsen) and had classical singing lessons.
She formed a folk trio and through that and her new influences, focused as much on words and melody. It all comes together on her debut.
Time for Julia Jacklin to answer our songwriter questionnaire . . .
The first song which really affected you was . . .
Up On the Roof - The Drifters
Your first (possibly embarrassing) role models in music were . .
Avril Lavigne, Doris Day and Kurt Cobain. A nice mix I think.
The one songwriter you will always listen to, even if they disappointed you previously, is?
Gillian Welch
As songwriters: Lennon-McCartney or Jagger-Richards; kd lang or Katy Perry; Madonna or Michael Jackson; Johnny Cash or Kris Kristofferson?
Lennon-McCartney, Katy Perry, Michael Jackson, Johnny Cash.
The three songs (yours, or by others) you would love everyone to hear because they are well crafted are . . .
Elvis Presley Blues - Gillian Welch
Suzanne - Leonard Cohen
Not About Love - Fiona Apple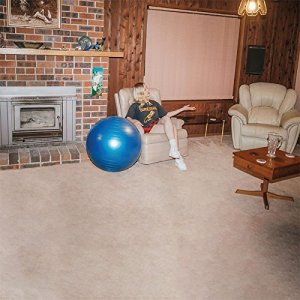 Melody first? Words or phrase first? Simultaneous?
Right now it seems to be the words. But I've never heard a songwriter answer that question well. I don't know anyone who only writes one way or the other.
The best book on music or musicians you have read is . .
How to make Gravy - Paul Kelly. I was amazed by how many things I learnt from reading that book. I'm sure I'll keep going back to it for many years to come.
If you could co-write with anyone it would be . . .
Dolly Parton, I'm sure it would be a great time.
The last CD or vinyl album you bought was . . . (And your most recent downloads include . . .)
Vashti Bunyan - Just Another Diamond Day
One song, royalties for life, never have to work again. The song by anyone, yourself included, which wouldn't embarrass you would be . . .
I Can't Make You Love Me- Bonnie Raitt
One line (or couplet) from a song -- yours or someone else's -- which you think is just a stone cold winner is . . .
"Last nights phrases, sick with lack of basis, are still writhing on my floor" - Fiona Apple, Not About Love
Songwriting: what's the ratio of inspiration/perspiration?
Depends on the day! Last month it seemed like 2% Inspiration 98% Perspiration but this month is looking a lot better. More like 50/50.
Ever had a song come to you fully-formed like it dropped into your lap?
I'm pretty sure 'Same Airport, Different Man' off my record came in one go. I remember sitting down in my garage on an uncomfortable chair and 10mins later had that on my phone. Hard to remember sometimes though. I usually forget the writing process unfortunately. Would be really helpful for future songs!
And finally, finish this couplet in any way you like: "Standing at the airport with an empty suitcase at my feet . . ." (You are NOT allowed to rhyme that with "meet" however)
"Probably should have packed some clothes" Is that a couplet?
If not "I'd told my mother twice, I'll make a lousy athlete!"