Graham Reid | | 2 min read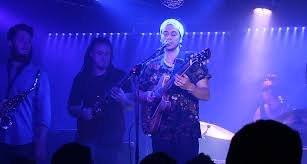 How best to describe Wellington's Tunes of I who are on the bill for next year's Soundsplash festival in Raglan?
Well, their bandcamp profile says they are an "expansive neo-dub/soul/psychedelia seven-piece" . . . but you can guess the "I" in their name means there's a healthy dollop of roots reggae in the mix too.
With an EP and an album (the excellent Restless of late 2015) behind them, TOI have been a fixture on stages around the country for the past five year.s
They emerged out of the New Zealand School Music as a three-piece, expanded to the current size while picking up best emerging artist at at the 2012 Waiata Maori Music Awards and opened for the Original Wailers.
With their appearance at Soundsplash (see poster below) it is timely then for Conway Jeune, the band's singer/guitarist to have a crack at the reggae version of our Famous Elsewhere Questionnaire . . .
The first piece of music which really affected you was . . .
"Comfortably Numb" by Pink Floyd, "The Barney Theme Song" and "One Drop" by Bob Marley
Your first role models in music were . . .
Chester Bennington, Red Hot Chilli Peppers, Earth Wind and Fire, George Benson, Metallica
Lennon or Jagger, Bob Marley or Burning Spear, dancehall or raggamuffin, Michael Jackson or Jay-Z?
Lennon, Bob Marley, Raggamuffin, Michael Jackson
If music was denied you, your other career choice would be . . .
Astrophysicist, zoologist or soundtech
The three songs (yours, or by others) you would love everyone to hear are . . .
"Kiss The Sky" by Tunes of I, "Flash Light" by Parliament, "Terry Folds" by Justin Roiland
Any interesting, valuable or just plain strange musical memorabilia at home?
A lot of AAA lanyards and a bunch of set lists, picks, drum skins etc from bands we've shared the stage with
The best book on reggae music or reggae musicians you have read is . . .
Dub: Soundscapes and Shattered Songs in Jamaican Reggae
If you could get on stage with anyone it would be . . . (And you would play?)
R.L GRIME. we saw him play RnV, and the atmosphere/crowd must have been off the chain from his perspective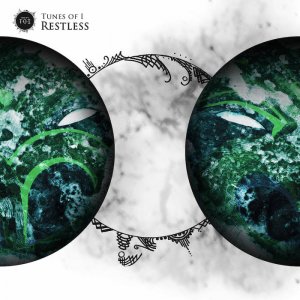 The three films you'd insist anybody watch because they might understand you better are . . .
Wayne's World, Lock, Stock and Two Smoking Barrells & August Rush
The last CD or vinyl album you bought was . . . (And your most recent downloads include . . .)
CD: "Rhythm 'n' Black". This was an excellent compilation of Motown greatest hits. Awesome shit.
Download: "Beats vol.1" by MXXWLL. This record is a producer's wet dream. Some seriously funky tracks on here. And of course "Fabric" the latest album by The Black Seeds bros, check it out it's pure goodness!
One song, royalties for life, never have to work again. The song by anyone, yourself included, which wouldn't embarrass you would be . . .
Thriller, Michael Jackson. Actually any banger by Michael Jackson.
The poster, album cover or piece of art could you live with on your bedroom forever would be . . .
The inside of Earth, Wind and Fire's "I Am" vinyl has a dope image. Yeah… that on my wall.
You are allowed just one reggae box set, and it is . . .
Any Bob Marley box set.
David Bowie sang, "Five years, that's all we've got . . ." You would spend them where, doing.
Around my closest friends and family eating, drinking, smoking, relaxing, adventuring and making music. And if they wanted to do that whilst travelling the world, that'd be a bonus.
And finally, in the nature of press conferences in Japan, "Can you tell me please why this is your best album ever?"
Because it's the truest, grooviest, most accessible expression of our music that we've captured yet. Geddit in ya!