Graham Reid | | 4 min read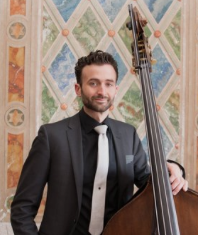 New York-based jazz bassist Nathan Brown has played with some of the best: Frank Morgan, Randy Brecker, Paquito D'Rivera, John Faddis . . .
He's also something of a multi-instrumentalist (learned cello initially, played tuba in school) and studied bass at Michigan State University.
He has taught jazz appreciation/history while directing small groups, and lived and performed in Chicago before moving to New York.
He has just released his second album This is the Moment and comes downunder (see dates below) for a tour with his trio.
So it seems exactly the right time to have him answer of specifically designed jazz questionnaire . . .
The first piece of music, jazz or otherwise, which really affected you was . . ?
The Oscar Peterson Trio Plus One album featuring Clark Terry
When did you first realise this jazz thing was for you?
Growing up my father was an avid music fan and vinyl record collector. He had thousands of records ranging from classical to rock & roll, however it was the jazz records that I enjoyed the most. Jazz has been my thing from birth.
What one piece of music would you play to a 15-year old into rock music to show them, 'This is jazz, and this is how it works'?
If the kid were into rock, I would probably play them some fusion, maybe Weather Report. This would be more accessible for them. If they dig that, then they could work their way back in history and discover the styles of jazz that came before and influenced fusion music.
Time travel allows you go back to experience great jazz. You would go to . . ?
NYC circa late 30's and early 40's. I would love to be witness to Charlie Parker and the Minton's Playhouse sessions.
Which period of Miles Davis' career do you most relate to, and why: the acoustic Fifties; his orchestrated albums with Gil Evans; the acoustic bands, the fusion of the late Sixties; street funk of the Seventies or the Tutu album and beyond in the Eighties . . .
His first great quintets in the 50's, the ones with Paul Chambers, Philly Joe, and Red Garland (and later Wynton Kelly). I'm a sucker for 40's and 50's jazz. Swing, be-bop, and hard-bop all the way.
Any interesting, valuable or just plain strange musical memorabilia at home?
I have framed an original bill from Slug Saloon in NYC advertising the February 19th 1972 Lee Morgan show where he was shot and killed.
The best book on the jazz life you have read is . . .
The Autobiography of Pops Foster. This book is the most definitive telling of what the early turn of the century music scene was like in New Orleans that gave birth the jazz music
If you could get on stage with anyone it would be . . . (And you would play?)
Charlie Parker! We could play any one of his works or any of the standards he plays (I play and know them all)
The three films you'd insist anybody watch because they might understand you better are . . .
Tell you the truth; I really don't think anyone is going to understand me better by watching a film. I think people would understand me better through music. Here are three classic jazz recordings that I insist anybody listen to in order to understand me better:

Oscar Peterson Trio Plus One featuring Clark Terry

We Three – Roy Haynes, Phineas Newborn, Paul Chambers

Soul Station – Hank Mobley
The last CD or vinyl album you bought was . . . (And your most recent downloads include . . .)
I haven't bought a CD in a long time. Everybody is going download now and I too have jumped on that wagon. I most recently downloaded the complete recordings of Al Cohn & Zoot Sims. Swinging stuff!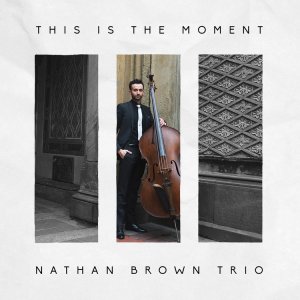 One jazz standard you wished you had written . . .
One of my favorites right now is Jerome Kern's "Nobody Else But Me". This was Kern's last song he composed. I'm also partial to "How About You" by Burton Lane. I like New York in June, how about you?
The poster, album cover or piece of art could you live with on your bedroom forever would be . . .
The album cover to Thelonious Monk's "Underground" record. The visual statement is ridiculous! Monk is at the piano in an underground WWII style military bunker. He has a machine gun slung across his shoulder, there are grenades on the table, and a Nazi officer is tied up in the back. That's a statement!
Three non-jazz albums for a desert island would be . . ?
Tchaikovsky's 4th Symphony (so powerful!)

What's Going On – Marvin Gaye

Innervisions or Songs In The Key Of Life – Stevie Wonder
Your dream band of musicians (living or dead) would be . . ?
The Duke Ellington Orchestra (the Blanton-Webster years). Or the house rhythm section at Minton's Playhouse circa the late 30's early 40's. I'd probably add John Coltrane into the mix as well.
And finally, is there a track on your most recent album you would love people to hear. And, if so, why that one?
The first track "Curly's Revenge". This one has a vibe to it and it is an audience favorite.