Graham Reid | | 5 min read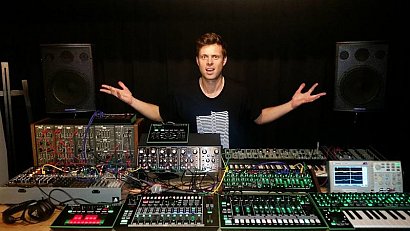 Half a dozen albums (three of them certified platinum), live recordings and EPs, massive shows, tours of Europe and Australia (where they have been based for the past 15 years), awards for best album and best live act, even more award nominations, side projects and collaborations . . .
Shapeshifter have consistently been one of this country's most popular and impressive live acts.
And they have a major tour coming up . . . and are also on the large line-up for next year's Soundsplash festival in Raglan (see poster below).
Time then to ask keyboard player, guitarist and percussion player Sam Trevethick to have a stab at our Famous Elsewhere Questionnaire
The first piece of music which really affected you was . . .
Definitely something my parents would have been playing on the record player when I was very young. They had a strict diet of "classical" music, as my father was an Oboe player in the Auckland Philharmonic, my mother an Operatic Soloist.
There is something about Samuel Barbers 'Adagio for Strings' which completely stops time for me. Listen to that and tell me you aren't moved!
Your first (possibly embarrassing) role models in music were . . .
I would say the most embarrassing would be BROS. Yes, I did love their first album, and the haircuts. I'm not sure if I would consider them role models as such. The very first cassette tape I owned, I found on a beach amongst the remnants of an Easter bonfire party. It was Def Leppard's 'Adrenalize' and that hooked me good and proper. What is not to love about that band. I can still hear the harmonies in my head and visualize the one armed drummer nailing stadium anthemic rhythms
Lennon or Jagger, Ramones or Nirvana, Madonna or Gaga, Jacko or Jay-Z?
No question..Lennon. I'm firmly on the Beatles side of that debate. I really like the Stones too, but the Beatles pushed things so much further and were far more inventive in my opinion.
Nirvana hands down as well, I thrashed the hell out of all their albums as a young teen, I fell off a little when In Utero was released, and then of course there was the tragic loss of Kurt. The 'Classic Albums' episode on 'Nevermind' was so amazing to me. Butch Vig is the man! The planets aligned big-time there.
Hard choice between early Madge and Gaga.. Madonna blew the world apart with the album 'Like A Virgin', the sonics and songs are dope. Check out the drums on 'Material Girl' damn! She also projected a strong role model for the girls..empowering for sure. She worked her ass off, fighting against the chauvinistic, male dominated record industry who wanted to keep her as a sex object to make them money. She had so much more and fought hard which I applaud.
I actually named one of my guitars 'GAGA'. Someone in the crew started to call it that because it looks quite 80's..but I wasn't mad. She is super talented too, not like the swathe of manufactured celeb pop bullshit going on now. Check out her solo vids on youtube. Girl got skills!
This last one isn't really a contest..Jacko all the way. Do I need to elaborate??
If music was denied you, your other career choice would be . . .
Guidance Councillor
The three songs (yours, or by others) you would love everyone to hear are . . .
Really tough question... but without agonizing over it..
One - Shapeshifter. Not much to say about this one except it really captured something we were trying to express. It also reminds me of my father. It's his song (for me)
Center Your Love - Machinedrum. If you are in my car you're probably going to hear this one.
Break Those Bones Whose Sinews Give It Motion - Meshuggah. Because everyone needs some metal in their lives. Out of the box but still fucking groovy.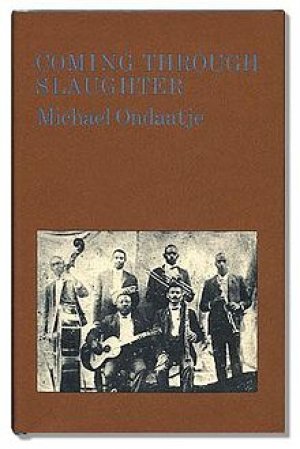 The best book on music or musicians you have read is . . .
'Coming Through Slaughter' I really enjoyed, a fictional account of real life New Orleans jazz musician Buddy Bolden. I find non fiction pretty boring but I've read a bunch of artist auto/biographies. I think 'Scar Tissue' was probably the most entertaining for some reason, even though I'm a Slash fanboy and should have liked his one a lot more. There is something intriguing about the Anthony Kedis book.
If you could get on stage with anyone it would be?
Prince. Because if I was sharing the stage with him, I would have worked like a dog for years to be the most incredible musician I could possibly be, so good that the God of pop and funk himself deemed me worthy. His bands worked so so hard on every aspect of their performance and whilst it was undoubtedly a pressurized environment, I've heard members talk about how magical it was. Being that on top of your game with killer peers and Prince??? What could get better than that? Actually playing guitar for Stevie Wonder would be up there as well.
The three films you'd insist anybody watch because they might understand you better are . . .
Baraka
Back to the Future
Lord Of The Rings - Fellowship Of The Ring. Fuck the cliches..this is a stoners delight!
The last CD or vinyl album you bought was . . . (And your most recent downloads include...)
LCD Soundsystem's new album. There are a few misses on the album but holy hector there are some absolutely timeless songs. 'Black Screen' is my jam right now
One song, royalties for life, never have to work again. The song by anyone, yourself included, which wouldn't embarrass you in that case would be . . .
Summer of 69 - Bryan Adams. I don't mind singing that.. anytime, anywhere.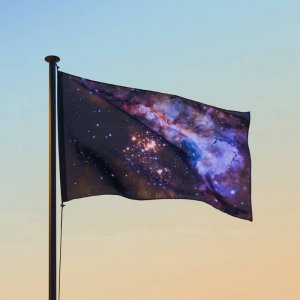 The poster, album cover or piece of art could you live with on your bedroom forever would be . . .
I actually think the artwork for our latest album Stars is timeless. I can say that because I didn't design it, the wonderful ALT Group nailed that one.
You are allowed just one tattoo, and it is of . . .
Absolutely nothing. If I knew what I wanted on my body forever I would have it already.
David Bowie sang, "Five years, that's all we've got . . ." You would spend them where and doing what?
Piloting sub orbital hypersonic aircraft across the globe, for humanitarian purposes. I've always wanted to fly.. Imagine if there was an organization funded by Elon Musk, Bill Gates and some other über rich with a conscience..flying anywhere in the world in a few hours for some sort of time crucial aid mission.
And finally, in the nature of press conferences in Japan, "Can you tell me please why this is your best album ever?"
Erm...no