Graham Reid | | 2 min read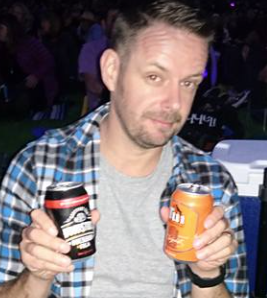 There is an art to putting together a good compilation album. The tracks must hang together in some kind of logical way and the running order should take you from one song into the next seamlessly.
If there's a theme it might be just a little easier because then you are quite genre-specific perhaps, but others which try to sum up a decade or even just one artist can be very tricky given the limited running time.
Karl Lock, Product Manager Movies and Music at JB Hi-Fi in New Zealand has put together a few compilations in his time (we reviewed his Ten Guitars: 40 Songs from Heartland New Zealand for example which included internationals alongside locals) . . . the most recent a double disc of Ten Guitars: Homegrown Heroes.
The tracklisting is here.
And with others floating about we thought we could maybe create a Famous Elsewhere Compiler's Questionnaire and pass it around those who are doing these.
First off the rank is Karl Lock . . .
The first compilation album you remember buying was . .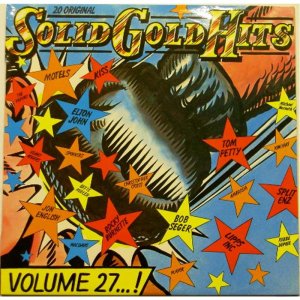 Solid Gold Hits 27. What a flawless tracklisting!! Kiss, Tom Petty, Split Enz, Bob Seger… All killer, no filler!
What prompted this current compilation?
Actually, Universal Music suggested this one, and tasked me to come up with the tracklisting.
What one great compilation would you take to a desert island?
Might be repeating myself here, but it would be Solid Gold Hits Vol 27. No compilation has ever come close to topping this one.
Any track you either couldn't get, or reluctantly had to drop, for the current compilation?
'Heatwave' by 80 in The Shade. It was the song used in the 80s L&P ads, and the band featured Margaret Urlich, Annie Crummer , Ardijah and more. Would have loved to get this in people's ears again!
Which period in pop music history desperately needs more compilation attention?
Definitely Kiwi music from the 80s.
Any interesting, valuable or just plain strange musical memorabilia at home?
Where do I begin?? But one of my favourite items would have to be a set of original Woodstock tickets.
Finish this sentence any way you like: The best compilation albums . . .
somehow managed to predict the exact song you want to hear next, whether you know it or not.
If you could get to compile another album around a theme, what might that theme be?
Definitely a comp of all the big Kiwi hits from the 60s.
The three films you'd insist anybody watch because they might understand you better are . . .
Airplane, The Rocky Horror Picture Show, Vertigo
The last current CD or vinyl album you bought was . . . (And your most recent downloads include . . .).
Bob Dylan – Trouble No More (boxset). An absolute revelation.
One old song from any era you wished you had written is . . .
Forever Autumn by Justin Hayward (written by Jeff Wayne, Gary Osborne and Paul Vigrass). Such a beautiful song.
The compilation cover you live with on your bedroom forever would be . . .
Again, it's going to have to be Solid Gold Hits Vol 27!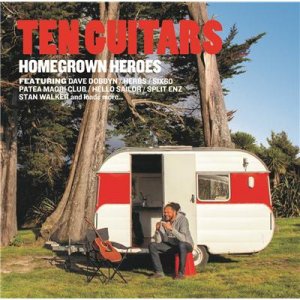 Three non-compilation for a desert island would be . . ?
Led Zeppelin IV, Traveling Wilburys Vol 1, John Fogerty - Centerfield
The artist or group you would most like to do a compilation for would be . . ?
I'd love to do a really comprehensive Thompson Twins compilation, using the original hit single versions of every track. Every one I've ever managed to find seems to bugger it up by using one 12" mix of one of the tracks.
And finally, is there a track on your most recent compilation you would love people to hear. And, if so, why that one?
The Parker Project – Tears on my Pillow, just because I think it is largely forgotten these days. It was such a big hit to have almost disappeared. Ten Guitars – Heartland Heroes is one of the few CDs it has ever appeared on I believe.